Applying for a Super Visa
Family Time is Precious
Your daughter just gave birth to your grandchild in Toronto. You check your email to see photos of your grandchild every day. However, seeing photos of your grandchild's chubby face cannot satisfy your desire to see your grandchild in person. Most importantly, your daughter misses you and invites you to explore the beauty of Canada. You want to go to Canada and to help take care of your grandchild. If you are a grandparent or a parent of a Canadian citizen or a Canadian permanent resident, and you want to stay in Canada for more than six months without becoming a permanent resident of Canada, you will need to obtain a super visa. Throughout this article, we will introduce you the purpose of a super visa and how you can obtain one to spend quality time with your children and grandchildren in Canada.
What is a Super Visa
A super visa is a temporary, multi-entry permit that allows parents or grandparents of Canadian citizens or permanent residents to stay for up to two years in Canada. It is valid up to ten years. That being said, a super visa holder has the ability to leave and re-enter Canada for ten years.
Super Visa vs. Multi-Entry Visa
When you visit your children or grandchildren in Canada, the usual six-month stay may not be enough for you to spend with your family. A super visa allows you to visit your children or grandchildren in Canada for up to two years without the need to renew your status. A 10-year multi-entry visa can only allow you to stay in Canada for up to six months per visit.
Who can Apply for a Super Visa
For many parents and grandparents who are living in a separate country, a super visa is very useful due to its long period of validity and the long duration of stay it provides per visit. Unfortunately, simply being parents or grandparents of Canadian citizens or permanent residents does not automatically grant you eligibility. You will need to meet the following criteria to apply for a super visa:
You are a parent or a grandparent of a Canadian citizen or a Canadian permanent resident.
You must be allowed to enter Canada
You have taken an immigration medical exam. You will need to include a proof (issued by the doctor) of your medical exam.
You have a signed letter from the child or the grandchild who invites you to Canada. The signed letter will state a promise of financial support for the duration of your visit, a list and number of people in the household of your child or grandchild, and a copy of your child or grandchild's Canadian citizenship or permanent resident document.
You have medical insurance from a Canadian company that has at least $100000 coverage. The insurance needs to be valid for at least a year from the date of entry. You will also need to prove that the medical insurance has been paid (quotes are not accepted)
What Factors can Influence a Visa Officer's Decision
A visa officer will need to be convinced, that the applicant is a genuine visitor who will leave by choice at the end of the visit. That being said, an applicant must let the visa officer know the purpose of the visit. An applicant will also need to prove his or her tie to the home country, and does not have the intention to overstay in Canada. The logic behind this is that people with stronger ties to their home country are more likely to leave Canada after their visas expire. If you cannot prove you do not have the intention to stay in Canada permanently, your application will not be successful. On the other hand, for national security reasons, a visa officer will also look at the overall economic and political stability of the applicant's home country. The Canadian government is very strict in terms of issuing visas and, therefore, having a letter of invitation from your child or grandchild is not enough. Your child or grandchild must have the ability to financially support you for the entire duration of your stay. In other words, the person inviting you must meet the minimum of low-income-cut-off (LICO).
What is LICO
The Canadian government needs to ensure you will be financially supported by your children or grandchildren for your stay in Canada. As a result, it is important for your inviter to properly meet the LICO requirement. The following chart is taken from the Citizenship and Immigration Canada website and is effective from January 1 to December 31, 2018.
Size of Family Unit

Minimum necessary income

1 person (your child or grandchild)
$24,949
2 persons
$31,061
3 persons
$38,185
4 persons
$46,362
5 persons
$52,583
6 persons
$59,304
7 persons
$66,027

More than 7 persons, for each additional person, add $6,723
Contact Akrami and Associates
Families deserve to spend quality time together. Nevertheless, Canadian immigration laws have certain requirements for applicants in order to protect the country. Filling applications and preparing for the correct documents can be confusing and, sometimes, overwhelming. In addition, the criteria set by the Canadian government is very strict. Your application can be denied if any vital information is missed or overlooked. Therefore, it is important to have your questions answered by immigration professionals. Talking to experienced immigration professionals not only will ease your concerns about the Canadian immigration progress, but also will allow you to gain more understanding of your own case. Most importantly, immigration professionals have profound knowledge of Canada's immigration system that can aid the success of your case. Akrami and Associates is an experienced immigration law firm that works with different immigration cases professionally and efficiently. Our goal is to help you enter Canada and reunite with your family. If you still have questions regarding how to apply for a super visa or feel unclear about any aspects of a super visa, please feel free to contact Akrami and Associates at 416-477-2545 or info@thevisa.ca to book a consultation with an immigration expert for further assistance.
Latest Immigrations News
Understanding the Validity of Post-Graduation Work Permits

  Embarking on a journey of higher education is not merely about acquiring knowledge; it's also an investment in one's future. For international students in Canada, this investment often comes with the added benefit of being eligible for a Post-Graduation Work Permit (PGWP). This permit serves as a [...]

Credential assessment in Canada: how Akrami & Associates can assist you

  Embarking on a journey to Canada, whether as a skilled worker, student, or professional, is a significant milestone in one's life. The allure of this vast and diverse country, known for its quality of life, educational institutions, and career opportunities, has drawn people from all corners of [...]

Canada's demand for Skilled Workers: the new Express Entry priorities

As businesses across the country actively seek to fill numerous job vacancies, immigration has become a pivotal solution to address this issue. Recognizing this reality, the Canadian government is actively developing an immigration system designed to act as an economic engine. This strategic approach not only strengthens French-speaking [...]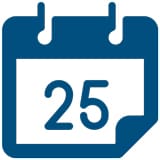 Book a Conslutation
One of our Representatives will
assist you with your matter. Book Now!
Click here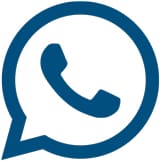 Call us for
more Information
+1-416-477-2545
Toll Free: 1-877-820-7121
Click here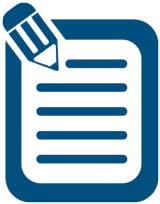 Write Us (Online Form)
Complete our form and one of our
Representatives will contact you.
Click here

Subscribe To Our Newsletter

There is always a way