Misrepresentation
Understanding misrepresentation
It is often said that honesty is the best policy, especially when it comes to submitting applications to Immigration, Refugees, and Citizenship Canada. If an immigration officer discovers that you have been dishonest or deceitful in your application, it can be refused and you can be charged with misrepresentation. Seeking professional guidance is highly recommended if you are unsure about submitting your application without any errors. In this article, we will discuss document fraud and misrepresentation, and how to avoid them.
If you provide incomplete, inaccurate, or inconsistent documentation or information to Immigration, they have the authority to investigate further and may determine that the documentation is fraudulent. Certain documents that can be altered or falsified include:
Passports

Travel identification

Visas

Educational certificates

Birth certificates

Marriage certificates

Divorce certificates

Death certificates

Police certificates

Travel itineraries

Translated documents
It is important to review and analyze all documents before submitting them to Immigration Canada to ensure they are genuine. Misrepresentation charges can be severely detrimental to your application and your status in Canada.
In addition to physical documentation, the information you provide to Immigration Canada can also be considered fraudulent. Lying or omitting information on an immigration application or verbally to an Immigration officer during an interview can be considered fraudulent and is also a crime in Canada. Consequences of falsifying documents or providing false information can include being banned from re-entering Canada for a minimum of 5 years, having a permanent record of fraud in Canada, having your status as a permanent resident or Canadian citizen revoked, being charged with a crime, or being removed from Canada.
Fraud and misrepresentation affecting your future:
In addition to the severe consequences outlined above, there are other circumstances that can arise from misrepresentation or fraud. For example, if you are removed from Canada, you may be issued a departure order, an exclusion order, or a deportation order. If you receive a departure order, you must comply with it and leave Canada as soon as possible, and inform Immigration Canada once you have departed the country.
Failure to comply with these requirements will result in the departure order becoming a deportation order, and you will need to apply for an Authorization to Return to Canada (ARC) before being allowed to return.
If you are issued a deportation order, you will be permanently banned from entering Canada unless you apply for an ARC. Additionally, you must pay back any funds that the Canada Border Services Agency (CBSA) has paid for your removal order. If you fail to appear for a removal interview or to comply with your removal order, the CBSA will issue a Canada-wide warrant for your arrest, and you may be detained in a holding facility before removal. It is clear that any circumstance deemed to be fraudulent or misrepresentation can have significant consequences for the applicant and their future in Canada and outside of Canada.
Example of fraud and misrepresentation: marriage fraud
One example of fraud and misrepresentation is when an applicant fails to disclose material facts regarding their marriage in their immigration application. If Immigration, Refugees, and Citizenship Canada discovers that an applicant got married to a Canadian citizen or permanent resident to obtain status in Canada, they are likely to be charged with misrepresentation. It is crucial to carefully review and disclose all relevant information in your application to Immigration, Refugees, and Citizenship Canada to avoid such situations. They take misrepresentation very seriously as they want to ensure that an officer's decision is not influenced by any false or misleading information provided by an applicant.
The consequences of providing false or misrepresented information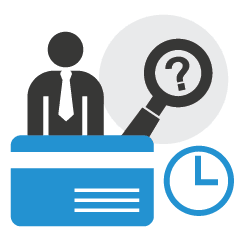 If an individual is caught providing false or misrepresented information, they are at risk of facing severe consequences. First and foremost, they may be prohibited from re-entering the country for a period of five years. Additionally, their record with Citizenship and Immigration Canada may reflect the fraudulent activity, which can have a long-lasting impact on their immigration status. Depending on the severity of the misrepresentation, the individual may even face criminal charges.
It is, therefore, critical that individuals ensure that all the information they provide on their profiles and applications is truthful and accurate. Any inaccuracies or misrepresentations can have dire consequences, affecting their future in Canada and beyond. By being honest and transparent, individuals can avoid these risks and ensure a smoother and more successful immigration process.
Partnerships are essential when it comes to achieving goals, and Immigration Canada has recognized this fact. Immigration Canada works with various partners to ensure that the immigration process is as seamless as possible for everyone involved. But who are these partners, and how do they contribute to the process?
First and foremost, Immigration Canada works with the Canadian Border Services Agency (CBSA). The CBSA is responsible for ensuring that people and goods enter and leave Canada safely and efficiently. As such, it plays a significant role in the immigration process, particularly when it comes to screening individuals who wish to enter the country.

In addition to the CBSA, Immigration Canada partners with the Royal Canadian Mounted Police (RCMP). The RCMP is Canada's national police force and is responsible for enforcing federal laws, including those related to immigration. It works closely with Immigration Canada to identify and apprehend individuals who violate immigration laws.

Finally, Immigration Canada also partners with foreign police services that issue and identify documents. These partnerships help to ensure that individuals who wish to immigrate to Canada have accurate and reliable documents to support their application.
It's important to note that if you're unsure about how to assess your own abilities or credentials, you can contact Immigration Canada's associates before beginning the process.
They can assist you in ensuring that all of your information is accurate from the very start, which can help to eliminate any long inquiry times or hiccups in the process. This can ultimately save you time and prevent problems that may arise if you're unsure about what information to include. So, don't hesitate to seek assistance when you need it – AKRAMI & ASSOCIATES are here to help.
Understanding the severe penalties for misrepresentation in Canada
According to Section 40 of the Immigration and Refugee Protection Act, a person who is found guilty of misrepresentation is considered inadmissible to Canada for a period of five years. This ban starts from the date of the final determination of inadmissibility, in case of a determination outside Canada, or from the date the removal order is enforced, in the case of a determination in Canada.
Moreover, a foreign national who is found inadmissible under this section is not allowed to apply for permanent resident status during the ban period. It is important to note that the penalty for misrepresentation can be imposed even if the misrepresentation was unintentional or done unknowingly.
Many individuals who apply for visas to Canada are not aware of the severe consequences of misrepresentation, and they are often taken by surprise when they receive a Procedural Fairness Letter from a visa office. This letter usually notifies them of concerns about possible misrepresentation and warns them that if they are found guilty, they will face a five-year ban from Canada.
Therefore, it is crucial for anyone applying for a visa to Canada to ensure that all the information provided is truthful and accurate. In case of doubt or uncertainty about how to assess one's abilities or credentials, it is advisable to seek help from an experienced immigration lawyer or consultant. This can prevent any unintentional misrepresentation and avoid the severe penalties that come with it.
Procedural Fairness Letter
A procedural fairness letter (PFL) is a letter that may be sent to you by an officer if they have serious questions or doubts about your application, or if they are considering refusing it. These letters are usually sent via email and are designed to give you the opportunity to respond to the concerns that have been raised.
There are various reasons why you may receive a PFL. For example, the officer may doubt that you have been truthful in your application, or they may have found information on your social media accounts that could affect your application. Additionally, the officer may require you to update some forms or documents, and if you fail to do so, they may refuse your application. Another reason for a PFL could be if the officer believes that you are medically inadmissible to Canada.
It is important to remember that the burden of proof is on you as the applicant. This means that if you miss submitting a document, the officer has no obligation to ask for that document. However, if there are issues with your admissibility or extrinsic evidence, the officer will usually issue a PFL to give you the chance to respond.
If you receive a PFL, it is important to respond in a timely and thorough manner. You should address all of the concerns that have been raised, provide any additional information or documentation that may be relevant, and make a compelling case for why you should be allowed to proceed with your application.
While a PFL is the most common way for officers to seek additional information or clarification from applicants, an interview may also be used as an alternative in certain cases. However, interviews are rare nowadays, and they are usually only used in cases where national security is a concern.
What to do in case of misrepresentation allegations
If you are accused of misrepresentation, there are several options available to you:
Be honest and remorseful: One option is to try to mitigate the situation by admitting to the misrepresentation and expressing remorse.

Present convincing evidence: If you believe you did not misrepresent yourself, it's important to present convincing documents to support your claim and prevent any adverse consequences.

Challenge the decision: You can challenge the decision to the Federal Court through a Judicial Review process.

Apply for Authorization to Return to Canada: If you have been issued an Exclusion Order due to misrepresentation, you can apply for Authorization to Return to Canada.

Apply for a Temporary Resident Permit: You can apply for a Temporary Resident Permit, which allows you to come back to Canada for a limited time, typically between one day to three years.

Apply under H&C program: Sometimes, you may be eligible to apply for immigration under the Humanitarian and Compassionate (H&C) program.
It's important to note that there is no guarantee of success with any of the above options. Additionally, if you are facing criminal charges related to misrepresentation, it's essential to seek the help of a lawyer.
If you are found inadmissible due to misrepresentation, you can apply for a visa or immigration to Canada after five years have passed. However, be prepared for officers to scrutinize your application thoroughly.
Understand the checks and balances set by the Canadian Government
If you are from one of the specifically designated countries, you must follow these instructions to prevent citizenship fraud and misrepresentation when applying for Canadian citizenship:
By following these instructions, you can prevent citizenship fraud and misrepresentation when applying for Canadian citizenship.
Questions and Answers about Misrepresentation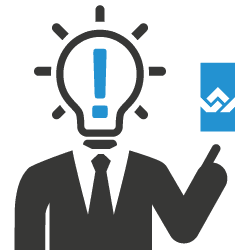 If you're facing confusion or uncertainty about how to apply for an appeal for misrepresentation, it's essential to seek guidance from immigration professionals. By discussing your concerns and questions with experts, you can alleviate your worries and ensure that your application process goes smoothly. At Akrami & Associates, we have extensive experience in dealing with various immigration issues, including appeals for misrepresentation. Our team of professionals can provide you with the necessary assistance and support to navigate the complex process. So, if you believe that you're eligible for an appeal for misrepresentation, don't hesitate to contact us at 416-477-2545 to book a consultation with one of our immigration professionals for more advice.
Tags
Accuracy

,

and citizenship Canada

,

Canadian border services agency

,

Canadian Immigration

,

Consequences

,

Departure order

,

Deportation order

,

documentation

,

Exclusion order

,

Foreign police services

,

Fraud

,

Honesty

,

Immigration

,

Immigration laws

,

Information

,

Material facts

,

Misrepresentation

,

Partnerships

,

refugees

,

Royal Canadian Mounted police

,

Seamless process

,

Transparency
Subscribe To Our Newsletter

There is always a way