Super Visa
The Super visa is an excellent option for parents and grandparents of Canadian citizens and permanent residents who want to visit their loved ones in Canada. This visa was introduced on December 1, 2011, and has been a popular choice ever since.
With a Super visa, the applicant can stay in Canada for up to two years at a time without having to renew their visa status, making it a convenient and long-term option for those who wish to spend time with their family in Canada.
Main advantages of a Super Visa
One of the main advantages of the Super visa is that it has a validity of up to 10 years. This means that the applicant can visit Canada multiple times during this period without having to apply for a new visa every time they want to visit. Additionally, this visa is a great option for those who want to stay in Canada for an extended period but do not want to apply for permanent residency.
The Super visa has specific requirements that the applicant must meet to be eligible. One of the main requirements is that the applicant must have a child or grandchild who is a Canadian citizen or permanent resident. The applicant must also have medical insurance coverage for at least one year, as well as proof of sufficient funds to support themselves while in Canada.
It is essential to note that the Super visa is not a work permit or a permanent residency visa. The applicant cannot work in Canada while on a Super visa, nor can they apply for permanent residency through this visa. However, this visa is an excellent option for those who wish to visit Canada frequently and for a more extended period without the need for permanent residency.
Super Visa Eligibility Requirements: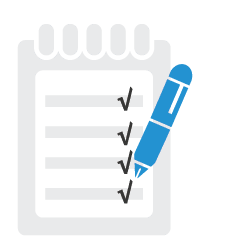 To qualify for a super visa, you must:
Be a parent or grandparent of a Canadian citizen or permanent resident.

Have a signed invitation letter from your child or grandchild, including a promise of financial support during your stay, a list of household members, and a copy of their Canadian citizenship or permanent resident document.

Provide proof of private medical insurance from a Canadian insurance company that is valid for at least one year from the date of entry, covers health care, hospitalization, and repatriation, and provides at least $100,000 in emergency coverage.

Apply for the visa outside of Canada and have it printed outside of Canada as instructed by the visa office.

Pass an immigration medical exam.

Meet any other necessary conditions.
Note: Dependents cannot be included in this application.
The child or grandchild who invites you must prove that their household meets the minimum necessary income. Proof of funds can include:
Notice of Assessment (NOA) or T4/T1 for the most recent tax year

Employment Insurance Benefit statements

Employment letter, including salary, job title, job description, and date of hiring

Pay stubs

Bank statements
Super Visa Medical Examinations
If you are applying for a Super Visa to come to Canada, it is important to know that you may be required to undergo a medical examination. To ensure a smooth application process, there are two options available to you:
Upfront medical examination: You can contact a Panel Physician and schedule an appointment for a medical examination before submitting your application. This option is recommended if you want to reduce processing times and avoid delays.

Medical examination after application review: If you choose this option, you can submit your application without a medical examination. Once your application is reviewed, the visa office will provide you with medical instructions and inform you if a medical examination is necessary. Please note that this option may result in longer processing times.
Regardless of which option you choose, it is important to follow all instructions provided to you by the visa office and the Panel Physician to ensure that your medical examination is conducted properly. This will help avoid any delays in processing your Super Visa application.
Before granting a super visa, we will consider several factors, including:
Your ties to your home country

The purpose of your visit

Your family and financial situation

The overall economic and political stability of your home country.
You must demonstrate that you are a genuine visitor to Canada who will leave by choice at the end of your visit.
Guide to Applying for a Super Visa:
1

Decide whether to apply for the visa independently or with the assistance of a firm.

2

Obtain the application package, which contains the necessary forms and supporting documentation.

3

Your Content Goes Here

4

Pay the applicable government fees.

5

Carefully review and correct any errors before submitting your application.

6

Verify the processing times, which vary depending on the visa office, and wait a few weeks for a decision.

7

Contact your Canadian hosts and plan your visit in advance to ensure a smooth arrival and stay.
In addition to the previous requirements for a Canadian super visa, you must also:
Convince an immigration officer that you will leave Canada at the end of your authorized stay

Demonstrate that you have sufficient funds to support yourself and your family members while in Canada and to return home

Not have any intention to work or study in Canada unless authorized to do so

Have no criminal history and be law-abiding

Not pose a threat to the security of Canada

Provide any additional documents as requested by the officer to establish your admissibility

Be in good health and complete a medical examination if required.
Here are the 10 steps to immigrate your parents to Canada:
You can seek help from an immigration expert or use a Do-It-Yourself kit to increase your likelihood of acceptance and avoid hassle.
common reasons for Super Visa application rejections
What are the common reasons for Super Visa application rejections by the immigration authorities? Here are a few reasons:
1

Criminal inadmissibility: If the Super Visa applicant has a criminal record, it can make them inadmissible to Canada.

2

Misrepresentation: If any information in the Super Visa application is concealed, misrepresented, or omitted, it can lead to rejection.

3

Lack of relationship proof: Inability to provide sufficient proof of relationship can also result in a rejection.

4

Medical inadmissibility: If the Super Visa applicant has a serious health issue or is not in good health, it can lead to rejection.
If you're planning to apply for a Super Visa, it's important to take these factors into consideration. At Nanda & Associate Lawyers, we provide high-quality legal counsel to help you with your Super Visa application and reunite with your loved ones in Canada.
Super Visa Meeting the LICO Requirements
The Low-Income Cut-Off (LICO)
The Low-Income Cut-Off (LICO) is a measure used by the Canadian government to determine the minimum income required to support a family of a certain size. When it comes to the Super Visa, the sponsor (your child or grandchild) must have a certain income level that meets or exceeds the LICO requirement in order to be eligible to sponsor you.
To calculate the required income level, your child or grandchild will need to determine their family size, which includes themselves, their spouse or common-law partner, and any dependents they may have. They can use the table provided by the government to calculate their family size and the corresponding LICO amount that applies to them.
In the letter of invitation that your child or grandchild will provide, they will need to state their family size and their income level to demonstrate that they meet the LICO requirement. This is an important part of the Super Visa application process, as it ensures that the sponsor has the financial means to support you during your stay in Canada.
It's important to note that the LICO amount changes every year, and the income required may vary depending on the number of people in the sponsor's household. As such, it's important to stay up-to-date with the current LICO requirements when applying for the Super Visa.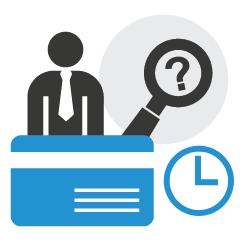 How Can We Help You With Your Super Visa Application!
Akrami & Associates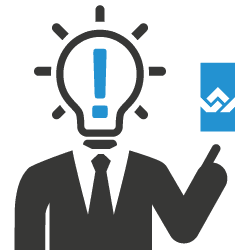 Are you struggling with the complex requirements of the Super Visa process? Look no further than Akrami & Associates. Our team of experienced immigration consultants and lawyers has a proven track record of success in helping individuals overcome inadmissibility and gain entry into Canada.
We will work with you every step of the way to ensure that your application is properly prepared and all necessary documents are arranged, increasing your chances of acceptance and avoiding unnecessary complications.
At Akrami & Associates, we understand that legal fees can be a concern. That's why we offer affordable options, including DIY immigration kits that provide comprehensive guidance on the application process. We believe that everyone deserves the opportunity to immigrate to Canada, and we are committed to helping you achieve your goals.
If you're unsure about your best possible outcome, reach out to us for a free case review. Don't let inadmissibility or denied entry stand in the way of your dreams. Contact Akrami & Associates today for professional guidance and support throughout the Super Visa process.
Subscribe To Our Newsletter

There is always a way