Labour Market Impact Assessment LMIA
What is a Labour Market Impact Assessment (LMIA)
An LMIA is a document that employers in Canada may need to obtain before hiring foreign workers.
The purpose of an LMIA is to determine whether there is a genuine need for a foreign worker to fill a specific job position. It also verifies that no Canadian citizen or permanent resident is available to fulfill the job requirements. In essence, a positive LMIA serves as a confirmation letter.
When an employer requires an LMIA, they must initiate the application process. Once an employer successfully obtains the LMIA, the foreign worker can proceed to apply for a work permit.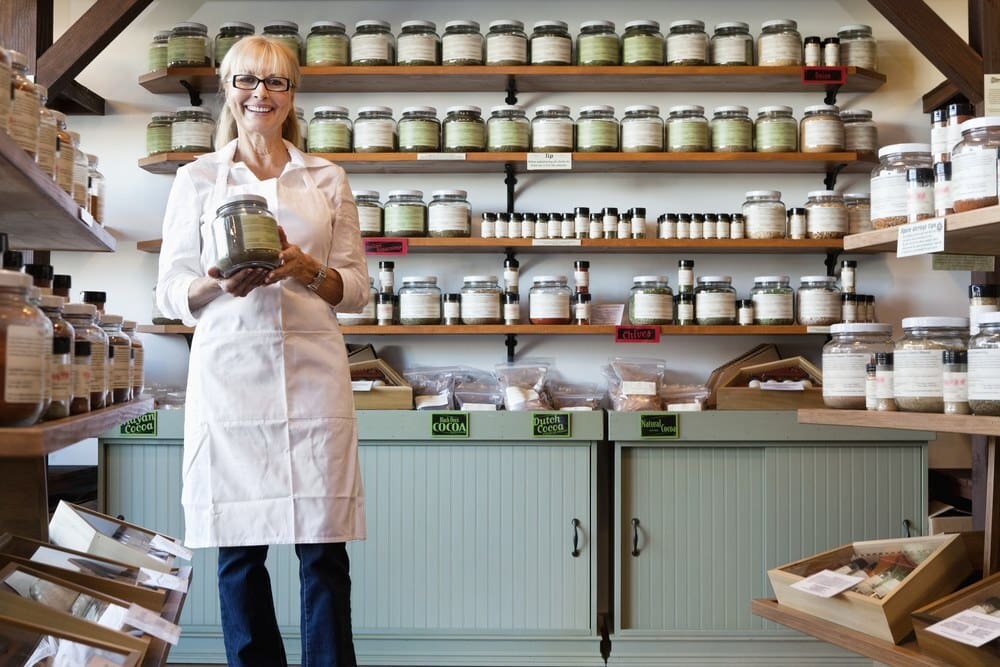 Why is an LMIA important?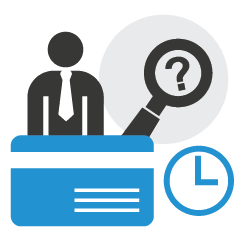 The Labour Market Impact Assessment plays a crucial role in assessing whether the hiring of foreign workers will benefit the Canadian economy and ensure there is no adverse impact on the domestic labour market.
LMIA allows Canadian employers to hire temporary foreign workers under the Temporary Foreign Worker Program when they are unable to find suitable local workers to fill the positions.
By conducting an LMIA, the Canadian government ensures that the employment of foreign workers is in line with the country's economic and labour market needs.
Understanding the significance of LMIA helps employers and workers navigate the process of hiring foreign workers and obtaining work permits in Canada while upholding the integrity of the Canadian labour market.
Does an LMIA have drawbacks?
Labor Market Impact Assessments (LMIAs) have potential disadvantages. In terms of job advertising, which is a requirement to demonstrate to Service Canada that the job was offered to Canadian citizens, attracting a larger pool of Canadian applicants may lead to the selection of a Canadian candidate over a temporary foreign worker.
Convincing the Canadian government about the need for temporary workers can be a challenging task.

Although an employer may obtain an LMIA and hire a temporary foreign worker successfully, there is a risk of potential employer abuse.
Determine if an LMIA is required.
Certain jobs require an LMIA, which is an application to be filled out by you and your employer. The fees associated with the LMIA, which have increased over the years, are to be paid by your employer, not by you.
An LMIA is granted for a specific job and a limited period. If the job is extended or if it changes, a new LMIA will be required from the Canadian government.
Before hiring a temporary foreign worker, most employers need to obtain a Labour Market Impact Assessment (LMIA). It is important to determine whether an LMIA is necessary before starting the hiring process.
An LMIA confirms:
The need for a temporary foreign worker

The unavailability of Canadian citizens or permanent residents to perform the job
Review the LMIA exemption codes and work permit exemptions.

Select the most relevant LMIA exemption or work permit code for your hiring situation and read the detailed description.

If an exemption code applies to you, ensure to include it in your offer of employment.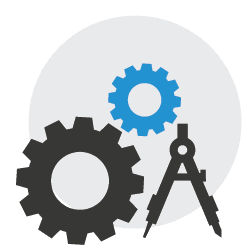 Labour Market Impact Assessment (LMIA) applications can be demanding and require attention to detail. They also have specific time constraints, as all application materials must be submitted within a designated timeframe. Even a small omission in the application can cause significant delays in the process. At Akrami and Associates, we have a team of experienced representatives who specialize in LMIA applications. With our expertise, we can assist you in obtaining the desired results quickly and efficiently.
When it comes to hiring high-wage foreign workers, Canadian employers need to fulfill an additional requirement known as a transition plan. This plan is mandatory for employers seeking to hire temporary foreign workers at a wage that equals or exceeds the provincial or territorial median hourly wage. The transition plan is a Schedule C form attached to the LMIA application. It outlines the specific commitments that the employer agrees to undertake for the particular occupation and work location where they intend to employ the foreign workers.
On the other hand, when hiring low-wage workers, a transition plan is not necessary for LMIA applications. However, there is a cap that restricts the number of low-wage temporary foreign workers a business can employ. Canadian employers with more than 10 employees are subject to a maximum cap of 10% for low-wage workers. This cap will be implemented gradually over the next two years, allowing employers time to transition to a Canadian workforce.
If you require an LMIA to hire temporary foreign workers, you can utilize the Temporary Foreign Worker Program (TFWP). Once the LMIA is issued, you must provide a copy of the confirmation letter to each temporary foreign worker and advise them to apply for a work permit.
Alternatively, if you don't need an LMIA, you can hire temporary foreign workers through the International Mobility Program (IMP). However, there are certain requirements you must fulfill, such as paying an employer compliance fee and submitting an offer of employment form through the Employer Portal.
It's important to note that LMIA processing times can vary. Here is an approximate breakdown:
Global Talent Stream*: 10 business days

Agricultural Stream: 19 business days

Seasonal Agricultural Worker Program: 14 business days

Permanent Residence Stream: 20 business days

In-Home Caregivers: 25 business days

High-Wage Stream: 31 business days

Low-Wage Stream: 35 business days
---
At Akrami and Associates, we understand the complexities involved in LMIA applications and can provide the necessary guidance and support throughout the process. Our goal is to help you achieve your desired outcomes efficiently and effectively.
When is LMIA not required?
While an LMIA is generally necessary as a legal document from the Canadian government to hire temporary foreign workers instead of Canadians, there are cases where an LMIA may not be required.
The following cases may not require an LMIA, but a work permit will still be necessary:

Employees hired through the International Mobility Program, including co-op students, participants in exchange programs, individuals part of an international agreement, entrepreneurs, academics, and individuals with refugee status.
Requirements for Employers
To be eligible for submitting an LMIA application, employers need to meet specific conditions, which include:
Legitimate Business: The employer must operate a lawful and legitimate business in Canada.

Compliance Record: The employer should have a clean record with regards to legal compliance, indicating no previous violations or issues.

Public Goods or Services: The business should be involved in providing goods or services to the public, demonstrating its active contribution to the Canadian economy.

Job Offer Compliance: The employer must be able to fulfill all the terms and conditions outlined in the job offer, including compensation, working conditions, and benefits.

Genuine Need: The employer must demonstrate a genuine and justified need for hiring a foreign worker, indicating a shortage of qualified Canadian citizens or permanent residents to fill the position.

LMIA Application Fees: The employer is required to pay the applicable LMIA processing fees, which amount to $1000.
These eligibility conditions ensure that employers meet the necessary criteria before applying for an LMIA.
---
At Akrami and Associates, we understand the complexities of LMIA applications and offer the expertise of our experienced representatives. With our assistance, you can achieve the desired results efficiently and effectively.
In general, Canadian employers are typically required to obtain a positive Labour Market Impact Assessment (LMIA) through the conditions of the Temporary Foreign Worker Program when hiring foreign workers. However, there is an alternative called the International Mobility Program, which serves as an "umbrella" for work permit applications exempt from the LMIA requirement. Under the Immigration and Refugee Protection Regulations, there are five situations in which a work permit can be issued to a foreign worker without an LMIA. These situations include international agreements, Canadian interests, self-support, applicants already in Canada, and humanitarian reasons.
One of the streams under the Canadian interests category is the "Significant Benefit" stream. To be eligible for this stream, you must demonstrate that your work in Canada will create or maintain significant social, cultural, or economic benefits or opportunities for Canadian citizens or permanent residents. To assess your eligibility, immigration officers will evaluate your honesty and credibility, considering your accomplishments in your home country.
You may be asked questions such as:
Do you possess qualifying certificates in your field of expertise?

Are you considered an expert in your field in your home country?

Does your record demonstrate an outstanding level of achievement?

Have you shown leadership in your field?

Have you created or maintained significant social, cultural, or economic benefits or opportunities for individuals in your home country?
It is crucial to gather and prepare evidence that demonstrates your competence and accomplishments. The more supporting factors you can provide, the higher your chances of a successful application.
measures to assess your abilities
According to Citizenship and Immigration Canada (CIC), processing officers consider the following measures to assess your abilities:
Official academic records showing relevant degrees, diplomas, certificates, or similar awards from recognized educational institutions.

Evidence from current or former employers indicating significant full-time experience (generally ten or more years) in the desired occupation.

Recognition through national or international awards or patents.

Membership in organizations that require excellence from their members.

Experience as a judge in evaluating the work of others.

Recognition of achievements and contributions to the field by peers, governmental organizations, or professional/business associations.

Scientific or scholarly contributions to the field.

Publications authored by you in academic or industry publications.

Leadership positions in reputable organizations.

For francophone foreign workers entering occupations classified as National Occupation Classification (NOC) O, A, and B, outside of Quebec, who have been recruited through Destination Canada or other employment events coordinated with the federal government and francophone minority communities.
LMIA Work Permit Application Process
The Labour Market Impact Assessment application is submitted to Service Canada, where the information is assessed, and a determination is made regarding whether a positive or negative LMIA will be granted.
To apply for a work permit, the worker must submit the following documents:
By including these documents along with the LMIA application, the worker provides essential information and evidence to support their eligibility for a work permit. It is crucial to ensure that all the required documents are accurately completed and submitted to increase the chances of a successful work permit application.
These additional documents and information help support the LMIA application and provide relevant details about the employer's business and recruitment efforts. It's important for employers to review the specific requirements based on their location and the type of LMIA application being submitted.
Methods available for applying for an LMIA work permit
To apply online, you will need to complete the necessary form, validate it, print it, sign it, and upload both the forms and the supporting documents. Here's what you need for a successful online application:
1

Scanner or Camera: You will need a scanner or camera to capture electronic copies of all your supporting documents, which must be uploaded.

2

Valid Credit Card: You need a valid credit card to make the payment online.
The first step is to create an account online. You can follow the provided link to create your account. Once the account is created, you will begin the application for an open work permit by answering some questions. Your responses will generate a personalized document checklist for you. Submit your application, upload the supporting documents, and make the payment online. You can use your online account to receive messages regarding your application, check its status, and update your information if necessary.
To submit a paper-based application, applicants should read the instruction guide to obtain all the necessary details for applying on paper. Complete all the required forms and gather all the supporting documents. Visit a Visa Application Center (VAC) to submit your paper application. The service fee charged by VAC varies from country to country. You can find information about the VAC in your country by following the provided link. Read the instructions for applying on paper for applicants in Canada or applicants outside Canada.
The fees you need to pay to the government include the application processing fee of $155 for one individual. Depending on your situation, you may also need to pay other third-party fees directly to the respective parties. These may include the VAC fee, medical examination fee, and police clearance certificate fee.
If required, applicants must provide their biometrics, including fingerprints and photos. You can visit the provided link to learn more about how to give your biometrics. The estimated cost is $85 for an individual and $170 for a family.
Standard Processing Time:
The processing time for work permit applications varies from one country to another. You can check the processing time for your country by following the provided link.
Please note that the information provided is for guidance purposes, and it is recommended to refer to the official sources and instructions for accurate and up-to-date information regarding the LMIA work permit application process.
Service Canada Assessment
reviewing an LMIA applications
When reviewing an LMIA application, Service Canada examines the following factors:
1

Salary: Service Canada assesses the salary offered to the foreign employee to ensure that it meets the prevailing wage rates for similar positions in the Canadian labour market.

2

Working Conditions: The working conditions provided to the foreign employee are evaluated to ensure compliance with relevant employment standards and regulations in Canada.

3

Benefit to Canadian Labour Market: Service Canada examines how hiring a temporary foreign worker will bring positive impacts to the Canadian labour market, such as filling labour shortages or contributing to skills development.

4

Recruitment Efforts: Evidence of genuine efforts made by the employer to hire local workers is considered, including details of job advertisements and any considerations given to applications from Canadian citizens or permanent residents.
These are the key aspects that Service Canada looks into when assessing an LMIA application.
After your LMIA is approved
Once your Labor Market Impact Assessment (LMIA) application is approved, the next step involves initiating the process for the foreign worker to obtain a work permit. After receiving the approval, it is essential to provide a copy of the LMIA approval letter and Annex A to the foreign worker. These documents will be necessary for the worker to proceed with the work permit application.
To apply for a work permit, the foreign worker must gather several required documents. These include a job offer letter from the employer, a signed employment contract outlining the terms and conditions of employment, a copy of the approved LMIA, and the specific LMIA number assigned to the application.
Upon gathering all the necessary documents, the foreign worker can submit their work permit application. The processing time for work permits can vary depending on the location where the application is submitted. It is important to note that each country may have its own specific procedures and timelines for processing work permits. Therefore, it is advisable to consult the relevant immigration authorities or visit their official website for accurate and up-to-date information regarding work permit applications and processing times.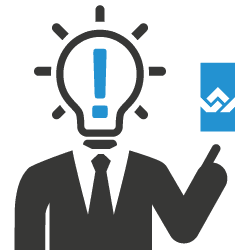 Looking to navigate the LMIA application process smoothly and efficiently? Akrami & Associates is here to help!
Our team of experienced immigration professionals is well-versed in the intricacies of LMIA applications. We understand the eligibility conditions inside out and can guide you through the process, ensuring compliance and maximizing your chances of success.
With Akrami & Associates by your side, you can benefit from our expertise in:
Assessing eligibility: We will carefully evaluate your business to ensure it meets the requirements for a legitimate operation and compliance with legal standards.

Document preparation: Our team will assist you in preparing all the necessary documents, including job offer letters and supporting evidence, ensuring they are comprehensive, accurate, and persuasive.

Strategizing the application: We will work closely with you to develop a strong case that demonstrates the genuine need for a foreign worker, highlighting the specific labor market conditions and the lack of qualified local candidates.

Application submission and follow-up: We will handle the entire application process, including submitting your LMIA application to Service Canada and managing any inquiries or requests for additional information.

Timely updates and guidance: Throughout the process, we will keep you informed about the progress of your application and provide expert guidance at every step.
Partner with Akrami & Associates for professional and reliable assistance with your LMIA application. Contact us today to discuss your specific needs and let us help you navigate the LMIA process with confidence and success.
Subscribe To Our Newsletter

There is always a way