Intra-Company Transferee
What Is An Intra-Company Transferee Work Permit?
An Intra-Company Transferee (ICT) Work Permit is a valuable option within the International Mobility Program. It is specifically designed to facilitate the relocation of individuals employed by transnational corporations (TNCs) or multinational corporations. This work permit allows employees of companies with branches or affiliates in different parts of the world to transfer to countries like Canada for work purposes.
For non-Canadian citizens and non-permanent residents, obtaining a work permit is essential to work legally in Canada. The ICT work permit simplifies the application process for individuals who wish to work for their company in Canada. It eliminates the requirement for their employer to obtain a positive Labour Market Impact Assessment (LMIA), making the process more efficient and streamlined.
While the ICT work permit offers numerous advantages, it is important to be aware of the specific restrictions it entails. This work permit is company-specific and considered a closed work permit. This means that during your stay in Canada, you will only be authorized to work with a branch or affiliate of your original company. It is crucial to adhere to these guidelines and limitations while enjoying the opportunities provided by the ICT work permit.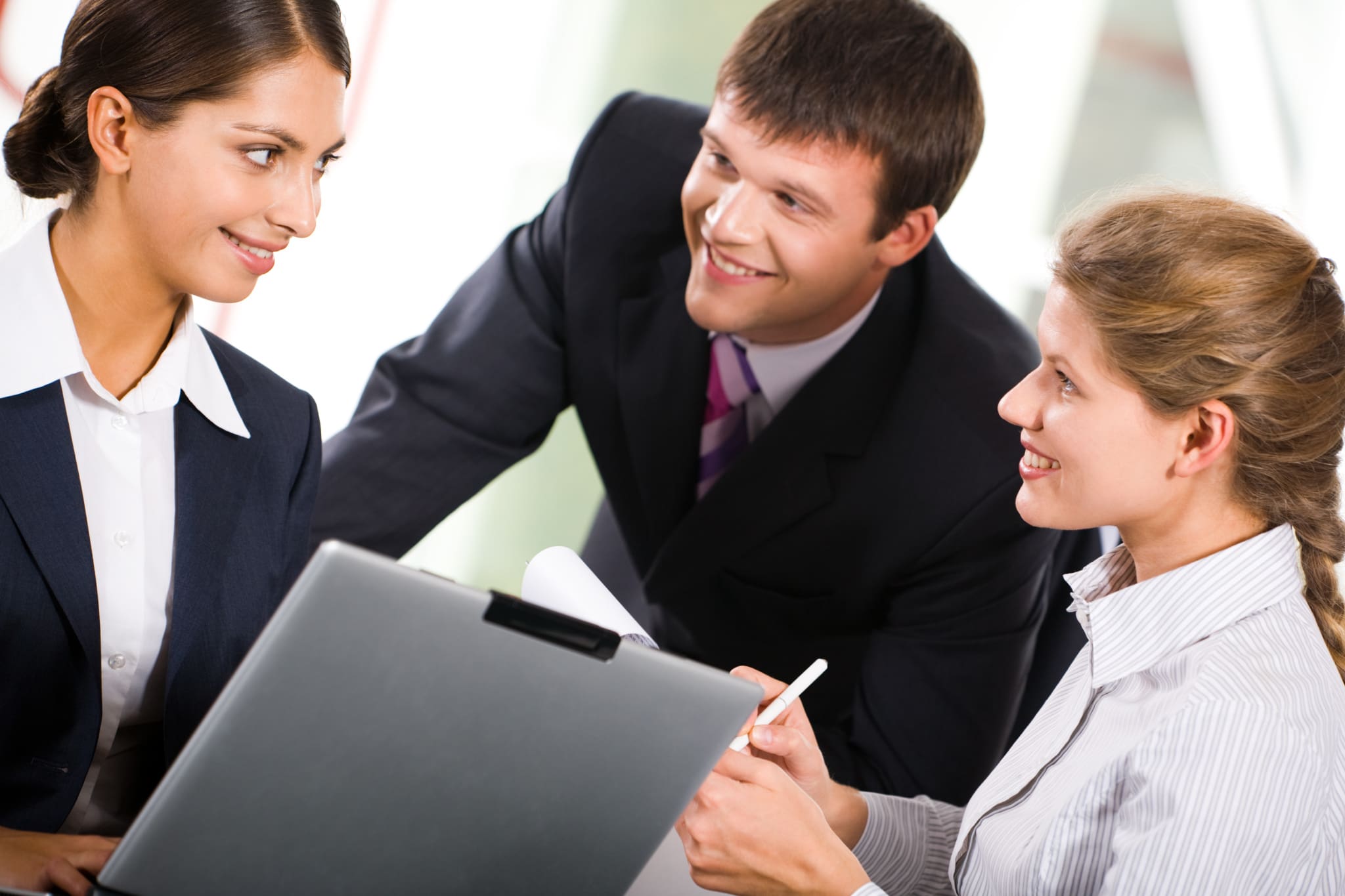 Eligibility Criteria For Intra-Company Transfer Work Permits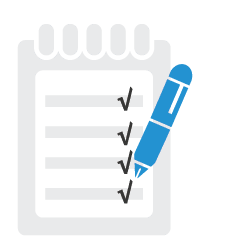 The purpose of the intra-company transfer work permit is to facilitate the employment of foreign nationals within different branches of their company worldwide. Therefore, several important factors are considered when evaluating an application for an ICT work permit to determine if an individual qualifies for this special privilege.
First and foremost, it is vital to establish a connection between the foreign company where the applicant is currently employed and the Canadian company they intend to work for. The two entities must be linked as a subsidiary, branch, affiliate, or parent company. Typically, this is verified through the business registry of the respective company or corporation.

Secondly, the individual seeking the ICT work permit must demonstrate a certain level of experience within the foreign company, thus substantiating the value of their transfer to the transnational organization. The personal work experience requirement mandates a minimum of one year of experience within the past three years. This can be easily substantiated through pay stubs, employment contracts, employment references, and other relevant documentation.

Lastly, in order to be eligible for international transfer within the company, the applicant must currently hold an executive, managerial, or specialized knowledge position. These positions inherently hold greater significance than lower-level roles, justifying the international relocation of an individual who possesses the knowledge and expertise that aligns with the requirements of the affiliated company.
By meeting these eligibility criteria, individuals can enhance their prospects of securing an intra-company transfer work permit and fulfilling vital roles within their company's global operations.
How Long Can I Work In Canada?
When you receive the Intra-Company Transfer, the initial work permit is valid for one year. If you wish to extend your stay and renew the transfer, you must provide adequate evidence and documentation to demonstrate that the Canadian and foreign companies still maintain a qualifying relationship. Additionally, the new office must have consistently provided goods or services for the past year and be appropriately staffed.
Please let me know if you have any further questions or need assistance with anything else.
Applying For An Intra-Company Transfer Work Permit
When applying for an intra-company transferee work permit, it is crucial to demonstrate that your presence in Canada will contribute to the country's economy. Failing to prove the following three factors will result in disqualification for an ICT work permit. However, it is important to note that eligibility and the actual granting of an ICT work permit may not always align. Many applicants underestimate the significance of showcasing the value of their position by highlighting the necessary qualifications and providing a detailed job description. Similarly, they may overlook the importance of presenting relevant work experience that establishes how the transnational company and the Canadian economy will benefit from the employee's transfer. These aspects play a pivotal role in building a strong application.
To ensure your application is strong and competitive, it is essential to provide comprehensive documentation that supports the economic value you bring to Canada. This includes demonstrating the link between your current foreign company and the Canadian company, proving your qualifications and skills for the specific job, and showcasing your previous work experience that aligns with the requirements of the transfer. Additionally, emphasizing the positive impact on the Canadian economy, such as job creation, knowledge transfer, or technology advancements, strengthens your case.
Keep in mind that immigration policies and requirements may change over time, so it is important to stay updated on the latest information provided by the Canadian immigration authorities. By carefully addressing all the necessary elements and adapting your application to the current guidelines, you can increase your chances of obtaining an intra-company transferee work permit and contribute to both your company and the Canadian economy.
The Employer's Responsibilities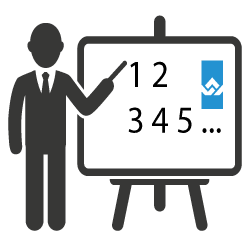 When applying for an intra-company transferee work permit, it is important to understand the responsibilities that lie with your employer. Similar to any work permit application, your employer plays a crucial role in supporting your application and ensuring compliance with the necessary requirements. Here are the key responsibilities of the employer:
It is crucial for your employer to fulfill these responsibilities accurately and promptly to ensure a smooth and successful application process. As immigration policies and procedures may change over time, it is advisable for your employer to stay updated on the latest guidelines and requirements provided by the Canadian immigration authorities.
Please note that the information provided here is based on the knowledge available up until September 2021. It is essential to refer to the most current information and guidelines provided by the relevant authorities to ensure compliance with the latest requirements for intra-company transferee work permits.
As an employee, it is now your duty to create a compelling application for Canadian immigration officers in order to obtain a work permit. It is crucial that you meet the requirements to ensure you are not considered inadmissible. If you happen to be inadmissible, you will need to obtain a temporary resident permit to address this issue. Additionally, you must confirm whether you are eligible to enter Canada without a visa. If you come from a country that is not exempt from visas, you will need to apply for a temporary resident visa to enter the country and work.
Moreover, you must demonstrate that you possess the advanced knowledge and experience necessary to justify your relocation within your country. This entails providing complete information about your current position, work history, certifications, and qualifications to prove that you hold an executive, managerial, or specialized knowledge role, and that you are the qualified individual suitable for the job.
Lastly, it is your responsibility as the employee to establish that your intention to work in Canada is only temporary, and that you will fully comply with the regulations of your work permit.
Intra-company transferees under free trade agreements
For detailed explanations of terminology and documentary requirements, you can refer to the pages on international free trade agreements and the North American Free Trade Agreement. These resources provide additional information that complements the general provisions. However, it's important to note that the criteria for eligibility remain essentially the same.
Depending on their country of citizenship, applicants may qualify for different intra-company transferee provisions under Canada's free trade agreements (FTAs) in addition to the domestic regime outlined in paragraph 205(a) of the Immigration and Refugee Protection Regulations (IRPR). It is crucial for officers to process applicants according to the specific provisions under which they have requested to apply.
Please be aware that the duration of a T24 NAFTA work permit is now aligned with the general provisions stated in the Immigration and Refugee Protection Act (IRPA). Therefore, it's essential to adhere to the validity periods specified for each category of work, which must not be exceeded.
If you have any further questions or require assistance, please feel free to let me know.
Guidelines for Hiring Foreign Workers with an LMIA
In most instances, employers are required to obtain government approval before hiring foreign workers through a process known as a Labour Market Impact Assessment (LMIA), which was previously referred to as a Labour Market Opinion (LMO). An LMIA is issued when a Canadian employer is unable to fill a position with a local Canadian worker. The employer must demonstrate this by advertising the job in Canada and actively seeking to hire Canadian candidates while also showing that the applicants are not qualified for the position offered.
Once an employer has submitted the LMIA application, they will await a document of approval from Employment and Social Development Canada. This document, referred to as a positive LMIA or a "confirmation letter," confirms the need to hire a foreign worker. Upon receiving the LMIA, the prospective employee can apply for a work permit, provided they possess a job offer letter, a contract, a copy of the LMIA, and the LMIA number.
How to Apply Online for an LMIA
The LMIA Online Portal is a secure and dependable electronic tool that enables Canadian employers and third-party representatives (acting on behalf of employers) to submit LMIA applications to Service Canada. Once you have created a Job Bank account, you will have access to the following features within the LMIA Online Portal:
1

Submit an LMIA application 24/7.

2

Complete or review an LMIA application before submitting it to Service Canada.

3

Upload supporting documents.

4

Pay LMIA fees securely, if applicable.

5

Receive real-time updates on the status of your application.

6

View correspondence and decision letters issued by Service Canada.

7

Review previously submitted applications.

8

Monitor the status of your application when a third-party representative is submitting an LMIA application on your behalf.
To access the LMIA Online Portal, both the employer and any applicable third-party representative must have a valid Job Bank account for authentication purposes. If you don't have a Job Bank account, it's necessary to sign up for one. Once your Job Bank account(s) is/are created, you can proceed to complete an LMIA application through the LMIA Online Portal.
If you have already applied via the LMIA Online Portal, you can check the status of your application at any time by logging into your LMIA Online account.
If you require assistance or have any questions regarding the LMIA application process, Akrami & Associates are specialized in immigration services and can provide expert guidance and support. Feel free to seek our help to ensure a smooth and successful application process.
We Can Help You with Intra-Company Transferee Application!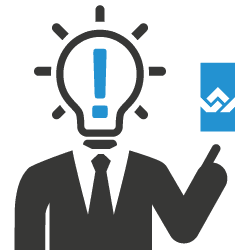 Before proceeding with your application for an Intra-Company Transferee Work Permit, it is crucial to consider all the requirements and documentation mentioned above thoroughly. Applying for work permits can be a complex and daunting process, especially if you attempt to navigate it alone. That's where Akrami & Associates comes in.
With our extensive experience in assisting clients with various immigration matters, ranging from temporary to permanent applications, we are well-equipped to guide you through the process of obtaining an Intra-Company Transferee work permit. Our team of dedicated immigration experts understands the intricacies of the Canadian immigration system and is committed to helping you achieve your immigration goals.
If you believe you may be eligible for an Intra-Company Transferee work permit to work in Canada, we encourage you to reach out to Akrami & Associates for further information. We have a proven track record of successfully submitting numerous immigration applications, and we are confident in our ability to provide you with the support and guidance you need.
To get in touch with us, you can contact our office at 416-477-2545. Our knowledgeable team is ready to answer your questions, address your concerns, and provide you with personalized advice based on your unique circumstances. We understand that every immigration case is different, and we will work closely with you to develop a strategy tailored to your specific needs.
Don't hesitate to take advantage of our expertise and resources. At Akrami & Associates, we believe there is always a way to achieve your immigration goals. Contact us today and let us assist you in navigating the complexities of the Intra-Company Transferee Work Permit application process.
Subscribe To Our Newsletter

There is always a way