NAFTA Work Permit
Understanding the North America Free Trade Agreement (NAFTA)
The North America Free Trade Agreement (NAFTA) is an agreement between Canada, the United States, and Mexico with the goal of promoting trade liberalization. It aims to eliminate tariffs and other trade barriers between the member countries, allowing for increased business activities and facilitating cross-border trade. The agreement grants citizens of each member country access to the others, fostering economic cooperation. It is important to note that only citizens of these three countries are eligible for the benefits of NAFTA, and permanent residents are not included in the agreement's provisions.
In the context of working in Canada under NAFTA, individuals fall under the International Mobility Program, which means they are exempt from obtaining a Labor Market Impact Assessment (LMIA) to obtain a Canadian work permit. While workers and employers utilizing NAFTA provisions are exempt from the LMIA requirement, they still need to comply with other regulations governing temporary work permits in Canada. An important advantage of applying under NAFTA is that job offers do not require approval for the candidate to be hired in Canada. Applications can be submitted at a Canadian Port of Entry or at a visa office, either online or through traditional paper-based methods. Applying under NAFTA can expedite the processing of the application due to streamlined procedures.
NAFTA covers four main categories of business people:
It is important to note that while some categories are exempt from the LMIA process, all individuals in these categories still need to obtain a work permit to work legally in Canada. The specific requirements, documentation, and application procedures for each category should be carefully followed to ensure compliance with NAFTA regulations.
Business visitors are individuals who enter Canada for the purpose of conducting business but are not directly employed in the country. They typically stay in Canada for a short period, such as attending a meeting or conference. Business visitors are allowed to remain in Canada for up to six months. Importantly, they do not require a visa as they are not directly working for a Canadian entity.
To qualify as a NAFTA professional, individuals must fall into one of the 60 specific professions outlined by the Canadian government. They must also hold a work permit and have arranged employment in one of these designated professions.
Intra-Company Transferees:
Individuals applying as intra-company transferees must have worked for one full year within the last three years for a company based in the United States or Mexico. They must be visiting Canada temporarily for work purposes and have an affiliation with the company they currently work for in the US or Mexico. The position held must be executive, managerial, or involve specialized knowledge. Intra-company transferees also need to obtain a work permit.
Traders and investors who wish to come to Canada must demonstrate a substantial amount of trade between Canada and their country of origin. Traders must prove their intent to engage in significant trade of goods or services, while investors must show that they have made a substantial investment in a new or existing Canadian business and that their purpose is to develop this business in Canada. An essential staff member of the primary investor may also be eligible for a Canadian work visa under NAFTA provisions. Like other categories, traders and investors must hold executive or managerial positions or positions requiring specialized knowledge. They must fulfill all other NAFTA requirements and obtain a work permit.
Apart from NAFTA, there are other trade agreements known as Free Trade Agreements (FTAs) between Canada and countries such as Chile and Peru. These agreements bear many similarities to NAFTA and aim to facilitate business entry into Canada.
Additionally, the General Agreement on Trade in Services (GATS) allows foreign business people from over 140 countries to access the Canadian Services Market. While GATS covers Business Visitors, Professionals, and Intra-Company Transferees, it does not include provisions for Traders and Investors.
It is important to familiarize oneself with the specific requirements and regulations outlined by NAFTA or other relevant trade agreements when considering engaging in business activities or seeking employment in Canada.
---
To benefit from our expertise and find out how we can assist you, please do not hesitate to contact us at 416-477-2545. Our immigration experts are standing by to address your NAFTA-related inquiries and provide the guidance you need.
At Akrami & Associates, we believe that there is always a way. Trust us to navigate the complexities of NAFTA and help you achieve your immigration goals. Contact us today for personalized support and exceptional legal services.
Can a NAFTA Work Permit be refused?
Canadian work visas are subject to rigorous evaluation and scrutiny by immigration authorities. Regardless of the applicant's nationality, the decision to approve or refuse a work visa is based on several factors, including the completeness and accuracy of the application, the applicant's qualifications and experience, the availability of job opportunities in Canada, and adherence to immigration regulations.
While citizens of the United States may enjoy certain advantages due to the proximity and shared economic ties between the two countries, it does not guarantee automatic approval of work visas. Each application is assessed on its own merits, and meeting the eligibility criteria and satisfying the requirements outlined by the Canadian government is essential.
To maximize the chances of a successful work visa application, thorough planning and attention to detail are crucial. It is advisable to research and understand the specific requirements for the intended work visa category, gather all necessary supporting documentation, and ensure the application is accurately completed. Engaging the services of an experienced immigration lawyer or consultant can also provide valuable guidance throughout the application process.
Moreover, it is important to keep abreast of any updates or changes to Canadian immigration policies and procedures, as these can significantly impact the outcome of a work visa application. Immigration regulations are subject to periodic revisions, and what may have been applicable or acceptable in the past may no longer hold true.
In summary, obtaining a Canadian work visa requires careful planning, adherence to immigration regulations, and a thorough understanding of the application process. It is crucial not to assume that work visa applications from United States citizens are immune to refusals. Being well-informed, proactive, and meticulous in preparing and submitting the application can increase the chances of a successful outcome.
Is it possible for individuals who are denied temporary entry under NAFTA to appeal such decisions? Will they be given reasons for the denials?
The NAFTA does not include provisions for individuals to appeal a decision denying entry due to non-compliance with entry requirements. However, in case of a refusal to grant entry, immigration officers will provide reasons for the denial.
Applying under the NAFTA provisions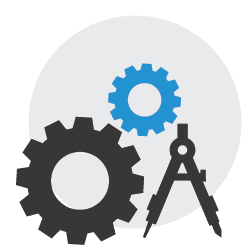 In order to support their application, individuals must provide specific documentation when applying under the NAFTA provisions:
In situations where an individual is unable to provide the required documentation, every effort should be made to obtain the necessary documentation before refusing entry. It may be possible to receive the required documentation through alternative means, such as fax, from the Canadian company or the applicant's employer in the United States or Mexico.
The documentation requirement is in place to establish a clear connection between the proposed activity and the sale of the equipment, machinery, or computer software. It is important to note that the same documentation requirements are imposed by the other parties involved in the agreement, ensuring consistency across the NAFTA agreement.
---
If you are seeking assistance with NAFTA-related matters, Akrami & Associates is here to help. Our dedicated team of consultants and lawyers specializes in providing comprehensive legal services. Whether you have questions about your eligibility for NAFTA or require assistance with your application, we are ready to support you every step of the way.
By choosing Akrami & Associates, you can trust that your case will be handled with the utmost care and professionalism. Our experienced team will work diligently to present the strongest possible case for you and your loved ones.
We understand the intricacies of NAFTA and can provide accurate guidance tailored to your specific situation. Our goal is to ensure a smooth and successful application process, giving you peace of mind throughout.
NAFTA serves several purposes and provides specific benefits
NAFTA serves several purposes and provides specific benefits for business persons who are citizens of the United States, Mexico, and Canada and engage in trade or investment activities.
While NAFTA provides several advantages, it is important to understand its limitations and what it does not cover:
It is important for individuals to be aware of both the benefits and limitations of NAFTA when considering temporary entry for business purposes within the member countries.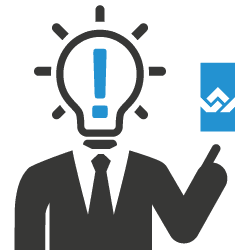 Having successfully handled numerous NAFTA work permit cases, we have the expertise and experience to assist you. Our team has helped clients navigate challenging situations and provided guidance in preparing effective applications. We can support you in drafting a well-planned and comprehensive application while ensuring all necessary documents are in order.
By submitting a strong application, you increase your chances of acceptance and save yourself from unnecessary hassle.
We understand that concerns about legal fees may arise, but we aim to help all individuals interested in immigrating to Canada. Contact us to explore the various options available to you.
Additionally, we offer a highly affordable Do-It-Yourself Immigration Kit that provides comprehensive details and guidance. If you still have doubts or questions, don't hesitate to reach out. We offer a case review service, allowing us to assess your situation and provide you with the best possible outcome before you submit your application.
At Akrami & Associates, we are committed to supporting you throughout your NAFTA work permit journey. Trust our team to provide reliable guidance, exceptional service, and cost-effective solutions. Contact us today to get started on your application and increase your chances of a successful outcome.
Subscribe To Our Newsletter

There is always a way