Federal Skilled Trades Program
Federal Skilled Trade Workers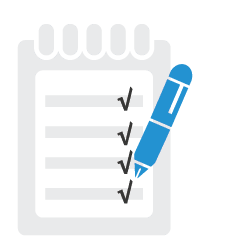 The Federal Skilled Trade Workers program is one of the Federal government programs approved for Express Entry. This is a program for people who would like to become Permanent Residents based on their qualifications in a skilled trade. You must use the Express Entry system to come to Canada as a Federal Skilled Trade worker. You must meet the eligibility requirements, skilled work experience, education, and language abilities to qualify.
To be eligible for this program, you must:
Plan to live outside Quebec

Meet the required levels in English or French for all language ability (writing, listening, speaking, and writing).

Have full-time work experience of at least two years (or equal amount of pat-time work experience) within five years before applying.

Meet the job requirement as set out in the National Occupational Classification (NOC) for that skilled trade, except for needing a certificate of qualification, and

Have at least one year of full-time employment or certificate qualification in that skilled trade issued by a Canadian provincial or territorial authority.
Full-time employment means that you worked for at least 30 hours per week for two years in your skilled trade within five years prior to your application.
Full-time work: 30 hours/week for 12 months=1 year full-time (1,560hours)
Part-time: 15 hours/week for 24 months =1 year full-time (1,560 hours)
OR
30 hours/week for 12 months at more than one job =1 year full-time (1,560 hours).
You can only have two employers commit to employing you for a minimum of one year of continuous full-time work of at least 30 hours of work per week.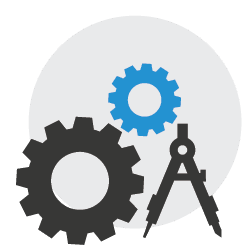 The Skilled Trades eligible for the program are organized under the following major and minor groups of NOC:
Major Group 72, industrial, electrical and construction trades,

Major Group 73, maintenance and equipment operation trades,

Major Group 82, supervisors and technical jobs in natural resources, agriculture and related production,

Major Group 92, utilities, manufacturing and processing supervisors and central control operators,

Minor Group 632, chefs and cooks, and

Minor Group 633, butchers and bakers.
You must show that you performed all essential and most main duties listed in the lead statement of the occupational description in the NOC. The application must be made based on the 2011 version of the NOC. Applications that include a Labour Market Impact Assessment (LMIA) from Employment and Social Development Canada based on the 2006 version of the NOC, they will be accepted by Citizenship Immigration Canada (CIC) only if the applicant's occupation matches that of a 2011 NOC code eligible for the program.
There is no particular education requirement Federal Skilled Trades Program. However, if you would like to earn points for your education under Express Entry, you may need the following:
A Canadian post-secondary certificate, diploma or degree
A completed foreign credential, and

An Educational Credential Assessment (ECA) report from an agency approved by CIC.

A Canadian high School diploma
Meet the minimum language level of 5 for the Canadian Language Benchmark.

Take a language test recognized by Citizenship Immigration Canada (CIC).
If you would like to apply in the Federal Skilled Trades Program, contact Akrami & Associates. We are here to help!!
We Can Help You With Your Federal Skilled Trades Application!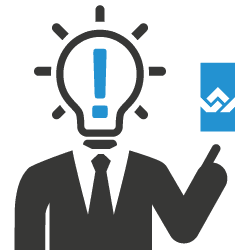 We have dealt with hundreds of Federal Skilled Trades Application cases. We have helped our clients in their difficult situations and have guided them to draft a more effective applications. We can help you draft your application and arrange the required documents. A well-planned and complete application will increase your likelihood of acceptance and will save you from hassle.
If you are worried about the legal fees, don't be! Our goal is to help everyone that is interested in immigrating to Canada. Contact us and we can provide numerous options for you. You can also purchase our very affordable Do it Yourself Immigration Kit which details everything for you. If you are still not sure, feel free to get back to us. We will review your case before you submit it to give you the best possible outcome.
Please be advised that the Federal Skilled Trades Program has been updated and is currently processed under the Express Entry umbrella.  For more recent information, please click here.
Subscribe To Our Newsletter

There is always a way