Parents and Grandparents Sponsorship
Parental Sponsorship in Canada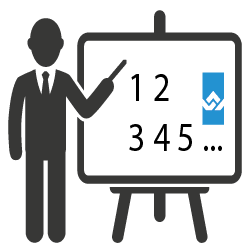 As a Canadian citizen or a permanent resident that is at least 18 years old, you can sponsor certain relatives to come to Canada. If approved, they can live, study and work once they become permanent residents.
A parental sponsor has many responsibilities that you should be concerned about. You must make sure that when sponsoring a parent or grandparent, you can support them financially so they do not seek social assistance from the government.
Citizenship and Immigration Canada only accepts 5,000 applications for sponsorship a year. Sometimes a quick and easy way to reunite families is through the Super Visa.
To be a Parental Sponsor:
You and the sponsored relative need to sign a sponsorship agreement that requires you to provide any financial support for your relative if necessary, and

You must provide financial support for the relatives for a period of 3-10 years, depending on their age and relationship to you.
There is a major financial requirement for those who are to sponsor a person to come to Canada. The income of the sponsor for the 12 months prior to the time of application must meet the low-income cut-off amount (LICO) used by Canada Immigration. These numbers are used to determine whether someone is eligible to sponsor a person and take care of them financially. The LICO amount is revised annually.
You are ineligible to sponsor if you:
Are subject to a removal order.

Are imprisoned.

Have declared bankruptcy, which has not been discharged.

Have been convicted of the Criminal Code, or convicted of an offence outside of Canada which is sexual in nature or have attempted or threatened to commit such an offence against someone within your family. You may only sponsor if you have been pardoned for the crime or 5 years has elapsed since the completion of the sentence of the conviction. However if the offence was committed outside of Canada, 5 years must have elapsed since finishing sentencing.

Are receiving social assistance for reasons other than a disability.

Defaulted on a previous sponsorship agreement and that caused the sponsored person to turn to social assistance from the government.

Defaulted on any court ordered support payments, such as child support.

Have not paid any money owing to immigration authorities.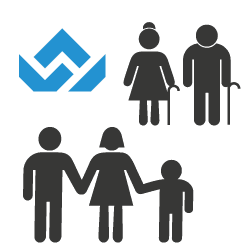 You fill out the parental sponsorship kit, which contains a document checklist of all necessary documents and forms required and any errors will cause delay. Must be fully completed by the sponsor and the sponsored persons, and handed into CPC Mississauga.

Once the kit has been accepted and has passed CPC Mississauga screening, or if the sponsor asks to continue with the process, the next step is to transfer the forms to the visa office located wherever the parents of the sponsor reside and they are responsible for processing the parental sponsorship application.

Once the application has been sent to the visa office, they will review the facts and the case in detail and make sure everything is in order, they may be required to attend an interview.

If all procedural requirements are met, the applicant will be notified that they can be granted permanent residence status and will be given a Confirmation of Permanent Residence form and then they can come into Canada.
Super Visa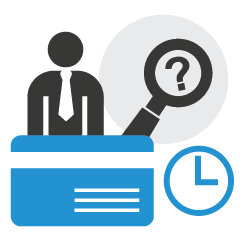 The Super Visa will keep a parent or grandparent in Canada for up to two years. It is quick and easy to get and is an alternative to parental sponsorship in Canada. To get a Super Visa, the parent or grandparent needs to meet the basic requirements to be allowed to enter Canada, must be a parent or grandparent of a Canadian citizen or permanent resident of Canada, and must meet other conditions required by immigration Canada.
Parental Sponsorship is a big topic in Immigration, and this is just scratching the surface. If you have any further questions or comments, please do not hesitate to contact any of our legal professionals for assistance.
We can help you with your Parental Sponsorship application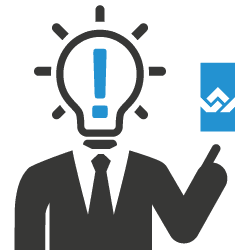 We have dealt with hundreds of Parental Sponsorship application cases. We have helped our clients in their difficult situations and have guided them to draft a more effective applications. We can help you draft your application and arrange the required documents. A well-planned and complete application will increase your likelihood of acceptance and will save you from hassle.
If you are worried about the legal fees – Don't be! Our goal is to help everyone that is interested in immigrating to Canada. Contact us, and we can provide numerous options for you. You can also purchase our very affordable Do it Yourself Immigration Kit, which details everything for you. If you are still not sure, feel free to get back to us. We will review your case before you submit it to give you the best possible outcome.
Subscribe To Our Newsletter

There is always a way