Business Visitor Visa Canada
Business Visitor Visa Canada
What Is Business Visitor Visa And Who Can Qualify
A business visitor is one who does not directly get into the labour market of Canada; rather, he is an alien national who visits Canada to undertake activities which are related to international business.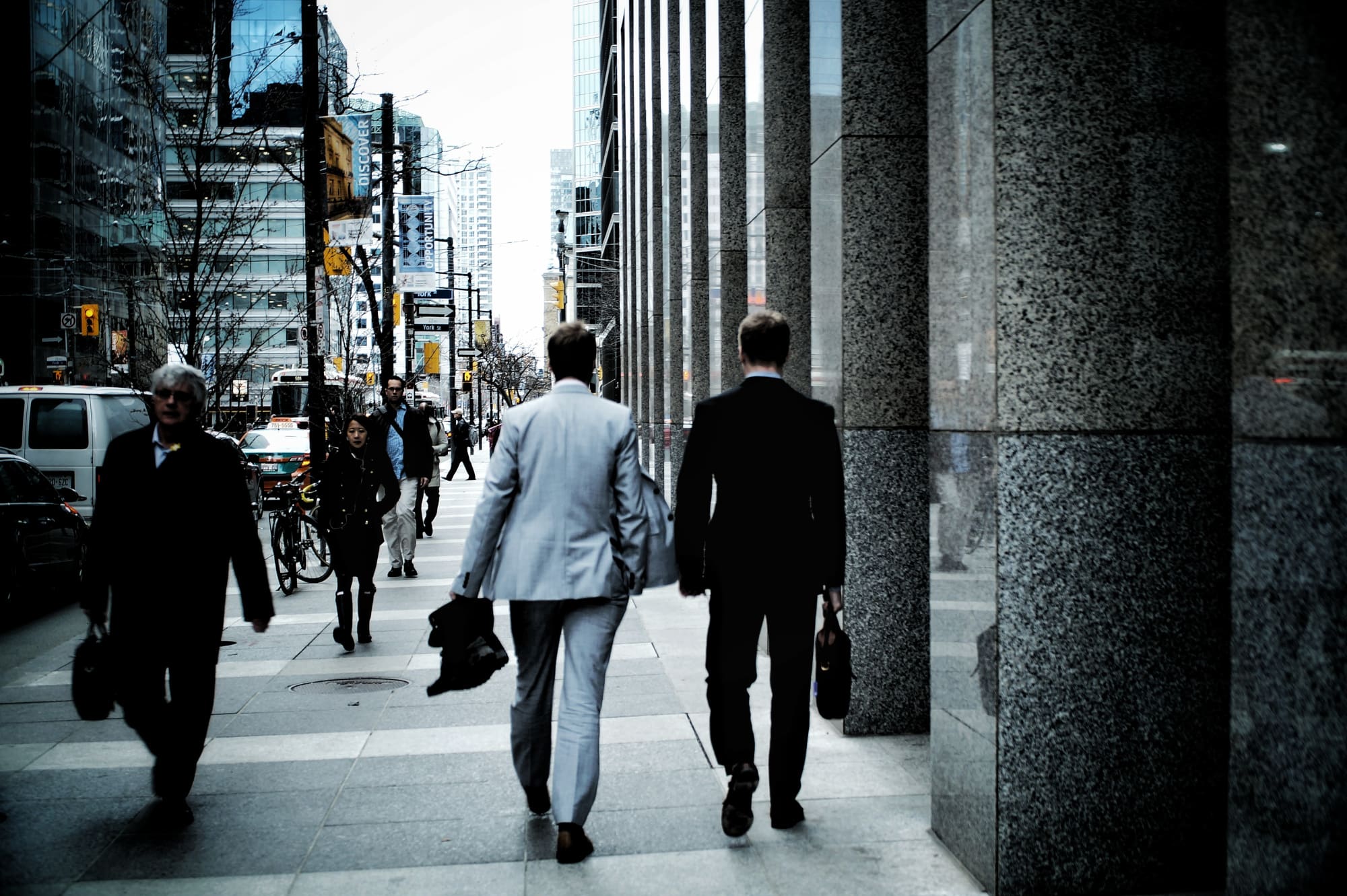 A Business Visitor Can: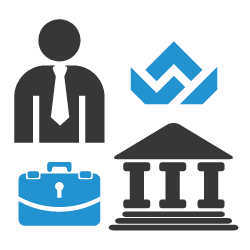 Attend business meetings or conferences or conducts site visits to make observation

Attends products and sales training that are conducted by the company of Canada or by a distributor

Deal with the agreement of after sales

Buy goods in Canada for the foreign company.
Business Visitor Visa Qualifications And Requirements: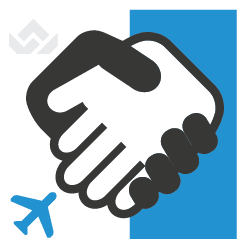 The applicants must prove that their main business and source of income is from outside Canada.

The business visitor who is applying for the visa should not have any criminal records or health problems.
How To Qualify As A Business Visitor
You may qualify as a business visitor if you plan to visit Canada temporarily to seek out new business opportunities in Canada, to invest or to expand on existing business agreements.
You should note that if you are from a country that requires a visa to visit Canada, you must apply for a temporary resident visa just like any other temporary visitor to Canada. There is no separate application for business visitors. The temporary resident visa covers all visitors, including those in Canada on business.
Other Basic Business Visitor Visa Requirements
In order to visit Canada at all, regardless of your intention, you will need to satisfy an officer that you meet other basic criteria as a visitor. You must:
have a valid travel document, such as a passport,

be in good health,

convince an immigration officer that you have ties such as a job, home, financial assets or family that will take you back to your home country,

convince an immigration officer that you will leave Canada at the end of your visit, and

have enough money for your stay. The amount of money you will need can vary depending on things like how long you will stay, and whether you will stay in a hotel or with friends or relatives.
temporary resident (visitor) visa, depending on your citizenship,

medical exam and

letter of invitation from someone within Canada.
This is just one way you can be a step ahead of the officer. Anticipating the officer's needs usually comes with experience and knowledge on what to expect, another excellent reason why having a legal representative on your team can make all the difference.
Tips For Business Visitor Visa To Canada
Business Visitor applications usually occur at a port of entry. For countries that are not visa-exempt, you will first need to obtain a temporary resident visa to come to Canada. Upon your arrival, you will speak to an immigration official to apply as a business visitor. This is why having the correct documents can save you a lot of headaches when attempting to enter Canada as a business visitor. Many of our clients have faced disappointment and embarrassment at the port of entry and had to return home without being able to enter Canada as they were unable to satisfy an officer that they meet the requirements.  This is why having experienced representatives do it right from the beginning will safe you time and headaches.
Akrami & Associates will guide you every step of the way with this. Contact us for more details.
If you intend to submit your application without the support of a representative, there are a couple of factors you should keep in mind.
Our firm is well experienced with these situations and can provide assistance to those interested in obtaining a Study Permit.
Business Visitor Visa Documents Required to Apply
What Are The Documents Required To Apply For Business Visitor Visa To Canada:
An invitation from the Canada organization to the foreign applicant is a necessary document

A letter from the foreign company which attests that the business visitor or the applicant is employed full time by the company

A verification letter which states that the applicant is not coming to Canada for employment

A copy which includes the after sales agreement.

A copy of data page in passport

A resume which shows that the applicant has experience to conduct the training and that they are fully employed by the foreign company and are entering for conducting the training on a particular product

An itinerary which shows the activities from starting to ending after entering Canada

A proof which establishes that there are sufficient ties to the applicant home country
Check the process time for the business visitor visa. The processing time will vary according to the visa office. Ensure you fill in advance to avoid possible delays.
Things You Need To Do After Getting The Business Visitor Visa: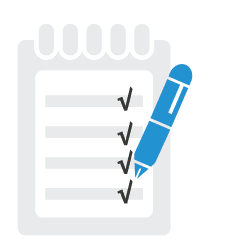 Get a valid travel document so that you can travel to Canada. Without travel document you will not be allowed to Canada.

Provide appropriate and updated address and contact information.

Go through the medical exams if necessary

Prepare yourself for the arrival

Extend your visa permission if you need to stay more days.
Note: There are a few countries which are exempt from applying for a Business Visitor. If this applies to you, you basically enter as an Implied Business Visitor.
Business Visitor Visa for Americans
To our American neighbours, under the North American Free Trade Agreement, a U.S. or Mexican national may also take part in other activities, such as research, marketing and general service.
If you plan to stay longer than six months or intend to work in Canada, you may be considered a temporary worker and have to apply for a work permit.
Akrami & Associates has been helping to connect business worldwide and continues to be an advocate for international business. With a strong knowledge base in these matters, we can certainly assist you achieve your business goals in Canada.
Tips for Business Visitor Visa Canada
To be considered a business visitor
Business visitors typically stay in Canada for a few days or a few weeks at a time. To be considered a business visitor you must demonstrate that:
your trip is less than six months and you will not be entering the Canadian Labour Market

your main business and income is from outside of Canada

and profits your business may make will be outside of Canada

have the proper supporting business documentation

you meet Canada's basic requirements and:

have a valid travel document
are financially capable to take care of yourself while in Canada as well as your trip home
intend on leaving Canada once your business is concluded
do not have any inadmissibility issues
Business in Canada that qualifies
Business in Canada that qualifies can include activities like:
buying Canadian goods or services for your business back home

taking orders for your business

attending meetings, conferences, conventions or trade fairs

providing after-sales service

being trained by a Canadian parent company

training employees of a Canadian subsidiary

being trained by a Canadian company that has sold you goods or services
We Can Help You With Your Business Visitor Visa Application!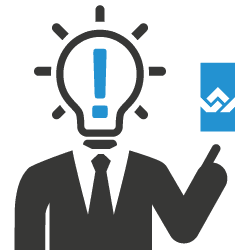 We have dealt with hundreds of Business Visitor Visa Application cases. We have helped our clients in their difficult situations and have guided them to draft a more effective application. We can help you draft your application and arrange the required documents. A well-planned and complete application will increase your likelihood of acceptance and will save you from hassle.
If you are worried about the legal fees, don't be! Our goal is to help everyone that is interested in immigrating to Canada. Contact us, and we can provide numerous options for you.  If you are still not sure, feel free to get back to us. We will review your case before you submit it to give you the best possible outcome.
Subscribe To Our Newsletter

There is always a way