Breaking News: IRCC Announces Exciting Changes to Parent and Grandparent Program
Canada places a strong emphasis on family reunification within its immigration system, aiming to assist Canadian citizens and permanent residents in bringing their loved ones to join them in Canada.
A pivotal component of this effort is the Parents and Grandparents Program, which continues to thrive. Immigration, Refugees, and Citizenship Canada (IRCC) have revealed their plans for a substantial intake of sponsorship applications in 2023, demonstrating a steadfast commitment to reuniting families.
With the process set to begin on October 10th, IRCC will embark on the process of extending invitations to apply to approximately 24,200 potential sponsors who have expressed their interest. The primary objective is to receive and process up to 15,000 complete applications from these invitations.
Streamlining the Process
Acknowledging the backlog of forms from 2020, IRCC has decided to adopt a novel approach. Instead of initiating a new interest-to-sponsor form, the organization will send invitations to apply to randomly selected potential sponsors from the existing pool. This strategic shift aligns with the procedures followed in both 2021 and 2022.
For those who submitted an interest-to-sponsor form in 2020 but did not receive an invitation to apply in either of the past two years, there's good news. IRCC strongly encourages you to check the email account you provided back in 2020 when you initially submitted your interest-to-sponsor form.
If you find that you're eligible for the Parents and Grandparents Program but haven't received an invitation, our dedicated team of immigration experts can provide personalized guidance and support to help you through the application process. Our experienced professionals are well-versed in the latest immigration policies and can work with you to ensure your application is complete and stands the best chance of success.
Ready to explore your immigration options? Click here to schedule a consultation with Akrami & Associates' team
https://thevisa.ca/about-us/consultation-booking-with-immigration-lawyer-or-consultant/
Efficiency Through Technology
Applicants invited to participate in the 2023 intake can continue to leverage the convenience of electronic submissions. IRCC will maintain the use of the Permanent Residence Portal or the Representative Permanent Residence Portal, enabling sponsors to submit their applications seamlessly online. This underscores the government's commitment to modernizing Canada's immigration system, streamlining the process, and enhancing accessibility.
A Focus on Family Reunification
IRCC's efforts are part of a broader strategy outlined in its Immigration Levels Plan. This plan serves as a compass for guiding operations and setting objectives for welcoming newcomers to Canada. In 2022, IRCC extended invitations to 23,100 potential sponsors to apply for sponsoring their parents and grandparents, with a target of receiving 15,000 complete applications.
In 2023, Canada's newcomer target stands at an impressive 465,000 new permanent residents, with the specific goal of welcoming 28,500 parents and grandparents. Looking ahead, by 2025, Canada's newcomer target will reach 500,000, with an anticipated 36,000 parents and grandparents joining their families in Canada.
These updates signify Canada's commitment to family reunification and its mission to foster diverse and vibrant communities through responsible immigration practices. The PGP's expansion and streamlined processes are poised to make the dream of reuniting with loved ones in Canada a reality for many. Stay tuned for further developments, and don't miss your chance to be a part of this exciting opportunity.
Super Visa: Unlocking Long-Lasting Family Bonds in Canada
In the heart of every family lies a profound desire to be together, to celebrate life's milestones, and to create enduring memories. For parents and grandparents of Canadian citizens and permanent residents, the Super Visa, introduced on December 1, 2011, is the key to realizing these cherished aspirations. This invaluable visa option has consistently held its position as the preferred choice for those seeking to reunite with their loved ones in the breathtaking landscapes of Canada.
With a Super Visa, applicants can enjoy extended stays in Canada, with the flexibility to remain for up to two years without the need for frequent visa renewals. This convenience makes it an attractive and long-term solution for individuals seeking quality time with their family members in Canada.
Key Advantages of the Super Visa
One of the primary advantages of the Super Visa is its impressive validity, spanning up to 10 years. This means that visa holders can make multiple visits to Canada within this timeframe, eliminating the need for repeated visa applications. Moreover, the Super Visa caters to those who desire prolonged stays in Canada but do not wish to pursue permanent residency.
To qualify for a Super Visa, applicants must meet specific requirements. Essential criteria include having a child or grandchild who is a Canadian citizen or permanent resident. Additionally, applicants must demonstrate proof of medical insurance coverage for a minimum of one year and possess adequate financial resources to support themselves during their stay in Canada.
We can guide you through the documentation process, including obtaining the necessary medical insurance coverage and ensuring your financial resources are in order. Don't hesitate to contact us today to start your journey towards creating long-lasting family bonds in Canada.
Click here to book a consultation with Akrami & Associates' experts: https://thevisa.ca/about-us/consultation-booking-with-immigration-lawyer-or-consultant/
It's crucial to understand that the Super Visa is distinct from a work permit or a permanent residency visa. Holders of this visa are not authorized to work in Canada, nor can they apply for permanent residency through the Super Visa program. Nevertheless, it serves as an excellent choice for individuals seeking frequent and extended visits to Canada without the commitment of permanent residency.
The Super Visa stands as a testament to Canada's commitment to facilitating family reunification, allowing loved ones to share precious moments while simplifying the visa application process.
How Akrami & Associates can assist you with the Super Visa
As immigration experts, we specialize in helping individuals like you make the most of this valuable opportunity.
Here's how Akrami & Associates can assist you with your Super Visa journey:
Expert Guidance: Our experienced team is well-versed in the intricacies of Super Visa applications. We provide step-by-step guidance, ensuring that you meet all eligibility requirements and submit a comprehensive application.
Documentation Assistance: The Super Visa application requires extensive documentation, including proof of medical insurance and financial support. We'll help you gather and organize all necessary documents to strengthen your application.
Application Submission: We'll handle the entire application submission process, ensuring that all forms are completed accurately and submitted on time. This minimizes the risk of delays or rejections.
Communication: Akrami & Associates will act as your point of contact with Canadian immigration authorities. We'll keep you informed about the progress of your application and address any inquiries or requests for additional information promptly.
Comprehensive Support: Our services go beyond the application. We provide ongoing support, including preparing you for interviews or medical examinations if required.
Peace of Mind: With our assistance, you can navigate the Super Visa process with confidence, knowing that experienced professionals are guiding you every step of the way.
The Super Visa is your key to creating long-lasting family bonds in Canada, and Akrami & Associates is here to make that journey as smooth as possible. Contact us today to begin your Super Visa application process and reunite with your loved ones in Canada.
Don't let missed opportunities hold you back from reuniting with your loved ones in Canada; reach out to us today, and let's make your family reunion a reality!
Need expert guidance on your visa application? Click here to schedule a consultation with us!
https://thevisa.ca/about-us/consultation-booking-with-immigration-lawyer-or-consultant/
—
Latest Immigrations News
Immigration options for healthcare professionals in Canada

Akrami & Associates | Careers Canada's healthcare system is renowned for its quality and accessibility, and this reputation has led to an increasing demand for skilled healthcare workers. The aging population and the ongoing need for healthcare services have created numerous opportunities for individuals in the healthcare field. [...]

Understanding the relevant experience requirement for Self-Employed Immigration

In the realm of immigration, the criteria for eligibility can be intricate and multifaceted. For those aspiring to move to Canada as self-employed individuals, understanding the relevant experience requirement is crucial. This requirement is especially pertinent for individuals who have taken part in cultural activities or athletics at [...]

Immigration pathways to becoming an IT professional in Canada

Akrami & Associates | Careers IT Professional Requirements in Canada can be a multifaceted journey, as it involves a combination of education, experience, and specific skill sets. If you're an aspiring IT professional eyeing a career in the Great White North, it's essential to understand the prerequisites that [...]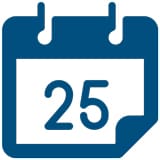 Book a Conslutation
One of our Representatives will
assist you with your matter. Book Now!
Click here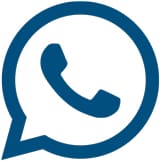 Call us for
more Information
+1-416-477-2545
Toll Free: 1-877-820-7121
Click here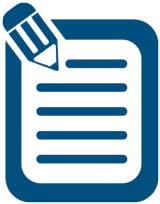 Write Us (Online Form)
Complete our form and one of our
Representatives will contact you.
Click here

Subscribe To Our Newsletter

There is always a way