Can I Come to Canada with Criminal Record
Denied Entry to Canada for Past Criminal Record
Did you know that having a past criminal inadmissibility issue can prevent you from entering Canada. If you have past criminal record and like to overcome your inadmissibility on permanent basis then you may eligible to apply for Criminal Rehabilitation. Many travellers to Canada get Denied Entry to Canada for a DUI and many think it is not a big deal having a DUI on record. DUI is considered a major offence in Canada and being able to enter Canada with a DUI you have to overcome your inadmissibility on the Canadian side as well.
What is Criminal Rehabilitation
Criminal Rehabilitation is an application you submit to the government of Canada and requesting to overcome your criminal inadmissibility on permanent basis. Once your Criminal Rehabilitation application is approved you are able to travel to Canada freely as long as you do reoffend. This application is only for persons that have committed an offence outside of Canada. If you travelled to Canada and ended up getting a criminal record then you have to apply for Record of Suspension formerly known as Pardon.
Criminal Rehabilitation Eligibility Criteria
Having a past criminal record and overcoming your situation on permanent basis you would have to meet certain requirements to be eligible to apply for Criminal Rehabilitation. The three main criteria the immigration officer looks at include:
The act must have occurred outside of Canada that would constitute an offence under the Federal statute
You must have been convicted of the act or you have admitted to committing the act
Five years must have since the completion of whatever that was imposed on you. For example, completing jail time, fine you had to pay, probation you had to serve. Let's say you just had to pay a $50 fine and you just paid that yesterday your start count starts as of yesterday.
So when the immigration officer reviews your application they equate your offence to the Canadian Criminal Code. It may be that your offence back home is considered a minor offence meanwhile in Canada it may be considered a major offence or vice versa. So once the immigration officer has determined the equivalency of your offence in Canada they can determine what type of sentence you should have served if this offence had happened in Canada. After careful review of your application the officer will either approve or refuse the application.
When can I be Deemed Rehabilitated
If you were convicted of one offence that was not serious and more than 10 years has elapsed since the completion of your sentence you may considered Deemed Rehabilitated. If you are considered Deemed Rehabilitated then you do not need to apply for Criminal Rehabilitation. If you are not sure if your offence is considered serious or not then contact our office at 416-477-2545. Even though you may considered Deemed Rehabilitated the immigration officer has still right to refuse you entry, which happens very often unfortunately. Should this happen to you then you have no choice but go through the steps and apply for Criminal Rehabilitation.
What is considered a Non-Serious Criminality
For your offence to be considered non-serious and deemed rehabilitated
10 years must have passed since the completion of your sentence
It has to be only one conviction on your record that was non-serious
So if you like to work, visit or move to Canada permanently then you have to ensure you are considered Deemed Rehabilitated and that you do NOT have more than one conviction on your record. If you have more than one conviction then will never be considered Deemed Rehabilitated and have to apply for Criminal Rehabilitation to overcome your inadmissibility for good.
What is considered Serious Criminality
Whether the offence is serious or non-serious the steps involved in applying for Criminal Rehabilitation is the same. But how it is processed by the immigration officer depends on your offence or offences on record.
If you got convicted of an offence in which the maximum prison sentence in Canada is 10 year or more than that is considered serious criminality. The immigration officer determines the severity of the offence based on prison sentence served. You can NEVER be considered Deemed Rehabilitated if you got multiple offences on record and served maximum prison sentence. So even if 10 years has elapsed you will not be considered Deemed Rehabilitated. Serious criminality includes offences that involve bodily injury, damage or a weapon. Remember the end decision is up to the immigration officer, if the officer has reasons to believe you are not rehabilitated they will not grant you the approval.
Criminal Rehabilitation Processing Times and Application Fees
Criminal Rehabilitation takes approximately 12-18 months processing for non-serious offences, if you have a serious offence it can take even longer to get a decision on your application. Also, if you have serious offence the government fees can be much higher than a non-serious offence. Most applicants pay $200 for the government fee, if the immigration finds your offence to be serious and requires secondary review you can potentially pay an extra $800 fee.
TRP for Urgent Travellers
If you have an urgent travel date to Canada such as a business meeting, family emergency or leisure trip you had booked well in advance you may qualify for Temporary Resident Permit (TRP). TRP only takes care of your inadmissibility for temporary basis which can be filed at the port of entry and receive same day decision. Unfortunately, if you come from non-visa exempt country such as India, Pakistan, Brazil you can only apply for TRP at consulate level. TRP are issued from one day to three years maximum depending on your situation. TRP applications are not guaranteed to be approved and the immigration officer may simply refuse you entry into Canada and ask you to submit an application at the consulate level or wait until you are eligible for Criminal Rehabilitation. To determine your chances at the port of entry contact our office at 416-477-2545.
Contact Akrami & Associates
If you have past criminal record and like to overcome your past criminal record then contact Akrami & Associates at 416-477-2545 for further details. Our immigration experts have assisted many clients with TRP and Criminal Rehabilitation applications and we can help you too!! Tackling these applications on your own is not recommended as many fail to compile strong documentation to prove they are rehabilitated or that they are not a threat to Canadian society. Call us today for a smooth entry into Canada!!
With Akrami & Associates there is always a way!!
Latest Immigrations News
Understanding the Validity of Post-Graduation Work Permits

  Embarking on a journey of higher education is not merely about acquiring knowledge; it's also an investment in one's future. For international students in Canada, this investment often comes with the added benefit of being eligible for a Post-Graduation Work Permit (PGWP). This permit serves as a [...]

Credential assessment in Canada: how Akrami & Associates can assist you

  Embarking on a journey to Canada, whether as a skilled worker, student, or professional, is a significant milestone in one's life. The allure of this vast and diverse country, known for its quality of life, educational institutions, and career opportunities, has drawn people from all corners of [...]

Canada's demand for Skilled Workers: the new Express Entry priorities

As businesses across the country actively seek to fill numerous job vacancies, immigration has become a pivotal solution to address this issue. Recognizing this reality, the Canadian government is actively developing an immigration system designed to act as an economic engine. This strategic approach not only strengthens French-speaking [...]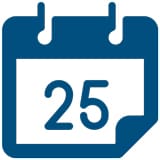 Book a Conslutation
One of our Representatives will
assist you with your matter. Book Now!
Click here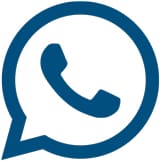 Call us for
more Information
+1-416-477-2545
Toll Free: 1-877-820-7121
Click here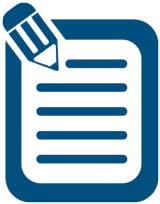 Write Us (Online Form)
Complete our form and one of our
Representatives will contact you.
Click here

Subscribe To Our Newsletter

There is always a way