Confused on the Paperwork
Many clients come to us facing this issue and are lost as what to do with documents they have acquired. Many times people are not even aware whether not the document they have gathered are the correct ones and whether or not they have demonstrated what is required of them to be successful. You should not submit documents "blindly."
After that comes the daunting challenge of completing the application forms that can be extensive and complex, especially to someone with little to no legal immigration experience.
The first step to a successful application is first getting the documents ready and making sure that they meet the specifications while demonstrating how you suitably meet the requirements. This can be the most time consuming part of any application. You'll want to make sure that the documents you have compiled are properly prepared and ready for submission prior to even filling out any application forms.
The reason for this is the applications should accurately reflect the documentation. You will need your pertinent details and case merits to be prepared in order to use this information to complete the forms. Further, Citizenship and Immigration Canada has a habit of updating their forms without notice. This means that if you complete your application first, they may change by the time you're done compiling your documents and you will need to redo them or risk your application being returned.
This is where Akrami & Associates is here to help. Not only will we provide you with a step-by-step guide as to what documents you'll be required to provide, we will draft certain documentation for you like employment letters or invitation letters, ensuring that they meet the requirements and contain the information and immigration officer will want to see.
Once the documents are in order we will compile the application forms using information that is available in your documents. In this way you can be certain that the application forms will adequately represent the information found in your documentation, creating the foundation for a strong case.
These are just a few examples of how Akrami & Associates will be dedicated to the successful completion of your matter. Contact us to find out how we can help you.
Latest Immigrations News
Akrami & Associates Reviews

What Our Clients Had To Say About Us Also check our Google Plus page https://plus.google.com/+ThevisaCaAkrami/about I was on my desperate time when I've lost my status as a foreign worker here in Canada, there are times that I am about to be in despair and don't know what to [...]

Business Immigration

Business Immigration Canada welcomes businessmen and women from all over the world, especially business immigrants who have a solid background in business, sufficient financial assets to establish themselves, and a demonstrated enthusiasm for engaging in business after landing in Canada. Business Visitor Visas Every year, thousands of international [...]

Temporary Canadian Residence

Temporary Residence There are many ways to seek temporary admission into Canada. Whether you are an individual seeking to work, study, or visit Canada, or a corporation seeking to bring an employee to work on a contract basis, our immigration specialists can help you meet your goals. Live-in [...]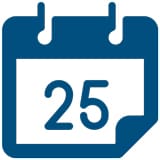 Book a Conslutation
One of our Representatives will
assist you with your matter. Book Now!
Click here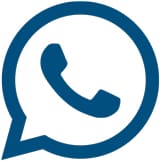 Call us for
more Information
+1-416-477-2545
Toll Free: 1-877-820-7121
Click here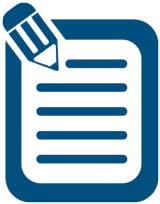 Write Us (Online Form)
Complete our form and one of our
Representatives will contact you.
Click here

Subscribe To Our Newsletter

There is always a way