Business Immigration
Business Immigration
Canada welcomes businessmen and women from all over the world, especially business immigrants who have a solid background in business, sufficient financial assets to establish themselves, and a demonstrated enthusiasm for engaging in business after landing in Canada.
Business Visitor Visas
Every year, thousands of international business people come to Canada to do business with Canadian companies. As a business visitor you do not require a work permit. At Akrami and Associates, we have many years of experience bringing business visitors to Canada.
Work Permits
Eligible foreign workers who wish to work temporarily in Canada can apply for a temporary work permit.
Intra-Company Transfers
Canada allows for the transfer of certain employees to freely transfer to the Canadian branch, subsidiary or affiliate of an international company, without obtaining a Labour Market Opinion (LMO).
Labour Market Opinion
Many jobs in Canada first require a Positive Labour Market Opinion.
NAFTA Work Permits
The North American Free Trade Agreement (NAFTA) allows qualified American and Mexican professionals to work in Canada without possibly needing to obtain a Labour Market Opinion.
Open Spousal Work Permits
There are many ways where a foreign national can obtain a work permit for their spouse. A spouse of a foreign national can work temporarily in Canada.
Post-Graduate Work Permits
If you want to work in Canada after you graduate, you must apply for a work permit under the Post-Graduation Work Permit Program (PGWPP). If you want to stay in Canada as a permanent resident after you graduate, there are a number of programs available, each with its own requirements.
Latest Immigrations News
Akrami & Associates Reviews

What Our Clients Had To Say About Us Also check our Google Plus page https://plus.google.com/+ThevisaCaAkrami/about I was on my desperate time when I've lost my status as a foreign worker here in Canada, there are times that I am about to be in despair and don't know what to [...]

Temporary Canadian Residence

Temporary Residence There are many ways to seek temporary admission into Canada. Whether you are an individual seeking to work, study, or visit Canada, or a corporation seeking to bring an employee to work on a contract basis, our immigration specialists can help you meet your goals. Live-in [...]

Our Services Canadian Immigration Law

At Akrami and Associates, we offer a complete range of Canadian immigration services. There are a number of ways to apply to immigrate to Canada. It can be for temporary or permanent status. The following is an overview of how you can immigrate to Canada. If your situation [...]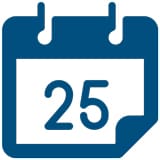 Book a Conslutation
One of our Representatives will
assist you with your matter. Book Now!
Click here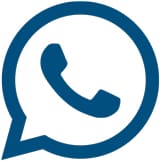 Call us for
more Information
+1-416-477-2545
Toll Free: 1-877-820-7121
Click here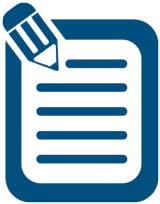 Write Us (Online Form)
Complete our form and one of our
Representatives will contact you.
Click here

Subscribe To Our Newsletter

There is always a way