Criminal Rehabilitation to Overcoming Inadmissibility Issue to Canada
Determining Eligibility for Criminal Rehabilitation
You can be considered criminally inadmissible to Canada due to your past offense on record. If you wish to overcome your inadmissibility issue on permanent basis then you may be eligible to apply for Criminal Rehabilitation. Criminal Rehabilitation is for individuals in which 5 years have passed since the completion of the imposed sentence. Many factors play a role to determining if you are eligible to apply for Criminal Rehabilitation. This blog will help you understand how to overcome your past inadmissibility issue. So if you ended up in a sticky situation and have a travel date coming up to Canada or simply like to overcome your past criminal record then this blog is for you.
Individual Rehabilitation vs. Deemed Rehabilitation
The underlying difference between individual rehabilitation and deemed rehabilitation, is that with individual rehabilitation you have to submit an application to the consulate proving you are rehabilitated. This is done by presenting a compelling Criminal Rehabilitation application to the immigration officer, who will review and decide to see if you are truly rehabilitated.
While with Deemed Rehabilitation you have to proof sufficient time has passed (usually 10 years) since the completion of the imposed sentence and have not offended since then.
To be considered deemed rehabilitated depends on:
how many offences you have on record
when was the imposed sentence completed
seriousness of your offence
have you reoffended again
Even if you are considered Deemed Rehabilitated the immigration officer still has the right to deny you entry into Canada. Therefore, the recommendation is to apply for Criminal Rehabilitation and receiving the actual decision letter from the consulate of Canada to avoid problems at the border.
Why you should apply for Criminal Rehabilitation
To be considered deemed rehabilitated you must still be prepared to show the immigration officer that you are eligible for deemed rehabilitation. Travelling to the Canadian port of entry with no proof of official documents to show that you have completed all conditions of your sentence leaves the immigration officer no choice but to deny you entry. For an immigration officer to allow you entry into Canada they must believe you are not a threat to the Canadian society. Therefore, if you arrive at the Canadian border with a past criminal record and simply showing that time has passed is not sufficient to determine if you complied with all the conditions of your sentence.
Therefore, to avoid missing an important travel date (business, leisure or family emergency) is by simply applying for Criminal Rehabilitation to overcoming your inadmissibility on permanent basis on the Canadian side and showing you are indeed rehabilitated.
How to calculate when Eligible for Criminal Rehabilitation
To be eligible for Criminal Rehabilitation 5 years must have passed since the completion of your sentence that was imposed by the court such as:
probation
parole
fine (zero balance must show)
jail
license suspension
For example, if you are given a driving suspension, the 5-year period begins the day the individual's license is re-instated.
You must complete all sentences imposed by the court to start counting the 5- year period. If you complete everything but failed to pay your fine then you start counting your 5- year period the day you pay your fine.
Can I travel to the border and apply for Criminal Rehabilitation
Criminal Rehabilitation can only be filed at the consulate of New York. You cannot travel to the Canadian border and request same day processing. Typically, it takes 8 to 12 months to get a decision on a Criminal Rehabilitation application. If your offense is considered serious in nature then you can expect up to 18 months in processing with additional government fees.
If you have an urgent travel date to Canada or you find yourself not being eligible for Criminal Rehabilitation you can apply for a document called Temporary Resident Permit (TRP) . You can apply for a Temporary Resident Permit at the border or the consulate of Los Angeles, and temporarily overcome your inadmissibility issue.
Immigration officers usually consider granting a TRP at the port of entry if you have compelling reasons for entry and limited offense history. Should the immigration officer be satisfied with your need of entry vs. risk upon Canadian citizens then TRP is granted on the spot. TRP can be granted from 1 day to maximum of 3 years based on your circumstances.
Criminal Rehabilitation Documentation
Your documentation plays a key role to demonstrate to the immigration officer you are rehabilitated, and have completed all the conditions of the sentence which was imposed on you.
Some of the important documentation includes:
Police Clearances
Court docket showing sentence imposed and completion of all sentences imposed by the court
Reference letter
Personal statement
Resume
Forms
Contact Akrami & Associates
Should you have any further questions or feel confused or unclear about how to apply for a criminal rehabilitation then contact Akrami & Associates for more information at 416-477-2545 or email us at info@thevisa.ca
We have assisted many of our clients travel to Canada with inadmissibility issues and have been successfully rehabilitated to Canada. It is a great feeling to see clients achieve their immigration goals and would love to help you overcome your past criminal record as well.
With Akrami & Associates, there is always a way!
Latest Immigrations News
Understanding the Validity of Post-Graduation Work Permits

  Embarking on a journey of higher education is not merely about acquiring knowledge; it's also an investment in one's future. For international students in Canada, this investment often comes with the added benefit of being eligible for a Post-Graduation Work Permit (PGWP). This permit serves as a [...]

Credential assessment in Canada: how Akrami & Associates can assist you

  Embarking on a journey to Canada, whether as a skilled worker, student, or professional, is a significant milestone in one's life. The allure of this vast and diverse country, known for its quality of life, educational institutions, and career opportunities, has drawn people from all corners of [...]

Canada's demand for Skilled Workers: the new Express Entry priorities

As businesses across the country actively seek to fill numerous job vacancies, immigration has become a pivotal solution to address this issue. Recognizing this reality, the Canadian government is actively developing an immigration system designed to act as an economic engine. This strategic approach not only strengthens French-speaking [...]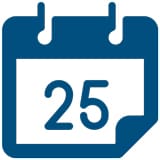 Book a Conslutation
One of our Representatives will
assist you with your matter. Book Now!
Click here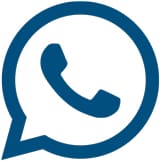 Call us for
more Information
+1-416-477-2545
Toll Free: 1-877-820-7121
Click here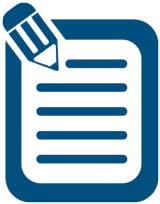 Write Us (Online Form)
Complete our form and one of our
Representatives will contact you.
Click here

Subscribe To Our Newsletter

There is always a way