Do I Really Need to Hire an Immigration Lawyer or a Consultant
Do You Want to Immigrate to Canada in 2019
Canada is one of the most popular countries that individuals dream of immigrating to. This is due to the exceptional work and education opportunities that Canada has to offer. Furthermore, the multiculturalism in Canada is also one of the primary reasons that drives one's desire to immigrate. While many people are thinking about immigrating to Canada, they may also be considering about seeking help from an immigration lawyer or a consultant. Well, here comes the most important question: is hiring an immigration lawyer of a consultant necessary? In this blog, we will break down the advantages of hiring an immigration lawyer or a consultant.
Hire an immigration lawyer or a consultant
All of the information regarding Canadian immigration is available on the Canadian Government's website. Since the information is so transparent, you are not required to hire an immigration lawyer to represent your case. Furthermore, hiring an immigration lawyer or a consultant does not get your application a special attention or a guaranteed approval. However, hiring an immigration lawyer or a consultant does have various types of benefits.
Even though all information revolving immigration matters is fairly accessible on the Internet, you can still make mistakes if you decide do the application by yourself. This is where hiring immigration lawyers and consultants comes in handy; they can help you avoid mistakes on your application.
They Have Knowledge and Expertise
As you know, the field of immigration often consists of many complicated legal procedures. If you are not familiar with Canadian Immigration Law, it is highly recommended that you seek out professional guidance. Immigration lawyers and consultants will be there to guide you throughout the process.
If you, who do not have relevant knowledge of Canadian Immigration Law, attempt to do the application on your own, you can possibly make mistakes on the application. Mistakes will result in the return or even the refusal of your application.
It is important to work with someone who has proper knowledge and training. You can:
· Ask about their professional experience with the Canadian immigration process
· Ask them about their education
· Ask for professional references
· Ask past clients about their reviews and opinions of that immigration law firm
· Find out if they belong to any other professional associations in Canada
They Can Help You Meet Deadlines
It is the immigration lawyer's or the consultant's responsibility to ensure all documentation is present, correct and submitted in on time. As previously mentioned, when do the application by yourself, you may overlook some aspects of your application, hence the jeopardy of your application. Hiring a professional can make the application process hassle-free for you.
Affordable Fees
Most reputable immigration law firms genuinely care about their clients. Reputable immigration law firms, such as Akrami and Associates, will offer an affordable rate without giving you any false promises. Of course, those law firms are committed to providing you the best possible legal service at a fair price.
Are you still worried about fraudulent immigration law firms? Don't be! Our immigration blogs have provided some great tips on how to avoid immigration fraud.
They Can Help You Avoid Mistakes
Hiring an immigration lawyer or a consultant does not guarantee that your immigration application will 100 % be approved. Nevertheless, you are definitely giving yourself the very best chance of success by hiring a qualified and experienced immigration lawyer or consultant.
It is an immigration lawyer or a consultant's responsibility to make sure that their clients' files are treated properly by the government authorities. That said, immigration lawyers or consultants will communicate with the Canadian Government on your behalf to ensure all cases are reviewed thoroughly and justly. If you are not confident with dealing with immigration authorities, immigration lawyers or consultants will be able to assist you with that.
Contact Akrami and Associates
Immigration applications can be very confusing and overwhelming, as there are different types of requirements that you need to meet. It is important for you to pay close attention to every detail during your application process. Failure to do so could result in application refusal. Therefore, it is highly recommended that you seek professional help. Here, at Akrami & Associates, we work and have experience with many different immigration issues. We have helped many of our clients obtain permanent residency and citizenship in Canada through different immigration routes. If you have any questions regarding Canadian immigration, or if you would like to book a consultation with an immigration professional for more advice, please feel free to contact Akrami & Associates at 416-477-2545.
With Akrami & Associates there is always a way!!
Latest Immigrations News
Understanding the Validity of Post-Graduation Work Permits

  Embarking on a journey of higher education is not merely about acquiring knowledge; it's also an investment in one's future. For international students in Canada, this investment often comes with the added benefit of being eligible for a Post-Graduation Work Permit (PGWP). This permit serves as a [...]

Credential assessment in Canada: how Akrami & Associates can assist you

  Embarking on a journey to Canada, whether as a skilled worker, student, or professional, is a significant milestone in one's life. The allure of this vast and diverse country, known for its quality of life, educational institutions, and career opportunities, has drawn people from all corners of [...]

Canada's demand for Skilled Workers: the new Express Entry priorities

As businesses across the country actively seek to fill numerous job vacancies, immigration has become a pivotal solution to address this issue. Recognizing this reality, the Canadian government is actively developing an immigration system designed to act as an economic engine. This strategic approach not only strengthens French-speaking [...]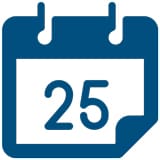 Book a Conslutation
One of our Representatives will
assist you with your matter. Book Now!
Click here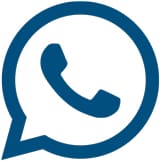 Call us for
more Information
+1-416-477-2545
Toll Free: 1-877-820-7121
Click here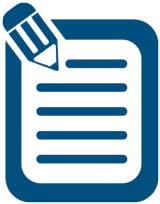 Write Us (Online Form)
Complete our form and one of our
Representatives will contact you.
Click here

Subscribe To Our Newsletter

There is always a way