Entry Level Semi-Skilled Worker Category of the British Columbia PNP
The British Columbia Provincial Nominee Programs considers all possible applicants and recognizes those who have already obtained valuable work experience in British Columbia. The Entry Level and Semi-Skilled Worker category of the British Columbia Provincial Nominee program takes into account those who are just starting out in British Columbia and who want to remain in a province they have become accustomed to.
Akrami & Associates will guide you every step of the way with this. Contact us for more details.
If you intend on submitting your application without the support of a representative, there are a couple of factors you should keep in mind.
Eligible Work Experience
You must currently be employed and you must have been employed full-time by your employer in British Columbia in an eligible occupation for at least nine consecutive months before applying to the BC PNP. Eligible occupations are divided into three categories:

Tourism and hospitality
Long-haul trucking
Food processing
All jobs in Skill Level C or D in the National Occupational Classification (except Live-In Caregivers), if you are working in the Northeast Development Region.

You must maintain full-time employment with your employer in B.C. throughout both PNP and permanent residence application processes.
Work experience that is part of a program of study (such as co-op) or obtained using an Off-Campus Work Permit does not qualify.
Financial Support
You must demonstrate that you have the ability to pay for your housing and living expenses in British Columbia. You will be assessed based on:
income and employment prospects,
location of residence in British Columbia,
number of dependants, and
English language ability.
Preclusions
The Provincial Nominee Program will notnominate you if:
you are prohibited from entering Canada,
you have not been lawfully admitted in the country where you currently reside,
you are in Canada illegally,
you have an unresolved refugee claim in Canada, or
you are under a removal order in Canada.
Latest Immigrations News
British Columbia PNP Entry Level or Semi-Skilled Position

British Columbia PNP The British Columbia Provincial Nominee Program offers a variety of lucrative options in various categories. If you qualify with one of their streams, you will be given a nomination for that province. You will then use this nomination to obtain your permanent resident status in [...]

Tips on British Columbia Provincial Nominee Program (BCPNP) Skilled Worker Category

Submitting an application to this program comes with a long list of requirements as well as employer criteria that you will need to consider. Both you and your employer will need to meet the eligibility criteria in order to have your application processed. As the nomination programs are [...]

British Columbia Provincial Nominee Program (BC PNP) Skilled Worker Stream

In order to be eligible for the British Columbia Provincial Nominee Program Skilled Worker Stream, as the applicant, you must consider two sets of criteria for yourself and your employer: Work Experience You must have directly related work experience in an eligible occupation: Your occupation must be classified [...]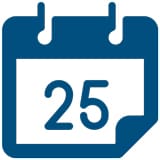 Book a Conslutation
One of our Representatives will
assist you with your matter. Book Now!
Click here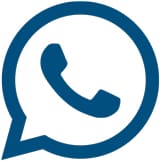 Call us for
more Information
+1-416-477-2545
Toll Free: 1-877-820-7121
Click here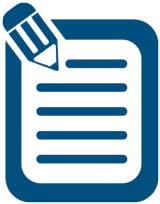 Write Us (Online Form)
Complete our form and one of our
Representatives will contact you.
Click here

Subscribe To Our Newsletter

There is always a way