FAQs for Business Immigration in Canada
FAQ – Business Immigration in Canada
In this article, I will address a few popular questions and answers with regards to business immigration in Canada and some important information to consider when applying for any business immigration program. The Canadian Business Immigration Class is intended for foreign nationals with business or managerial experience as well as a high net-worth. Specifically, there are three different categories that fall under this class; they are the Investor category, the Entrepreneur category, and Self-Employed persons. If you are a skilled foreign national with the above qualifications and would like to apply under a Business Immigration Class category, I suggest you read our article on "Canadian Business Immigration" before reading this question and answer article. The intention of this article is meant to clarify any misunderstanding or confusion with regards to business immigration in Canada.
Q: What type of documentation should I submit if I am applying under the Canadian Business Immigration Class?
A: This is a very important question to ask before applying for any Business Immigration Class application. It is essential to the success of the application for you to provide the necessary documents to Immigration Canada. For instance, when applying for any immigration application, you must diligently complete all forms in full. If you don't, Immigration can return or refuse your application. Additionally, you will need to provide identity documents, such as your passport or birth certificate. If you're married, you will have to provide your marriage certificate as well. Furthermore, you will need to submit education documentation as well as documents proving your business and/or managerial experience. For instance, your business registration, your resume to show your past experience, etc. Lastly, you will also have to show any evidence of your net worth.
Q: If I get an approved application under the Canadian Business Immigration Class, am I required to live in a particular province or territory?
A: No, you are not required to live in a particular province or territory if you receive an approval on your application under the Canadian Business Immigration Class. Specifically, you would receive permanent residency in Canada at that point. Therefore, any permanent resident in Canada is allowed to live, work or engage in their business anywhere in the country. This is the case regardless of where you initially applied for the application or where you intended on living.
Q: How do I prove to Immigration that I've lawfully attained all of my net worth?
A: Whenever any foreign national applies under the Canadian Business Immigration Class, they must show sufficient evidence to Immigration about their net worth. Specifically, they must show the origin of where they attained the net worth as well as how they have successfully accumulated the wealth. The evidence should be properly documented through reliable, third-party evidence such as pay stubs; purchase or sales agreements; taxation documents; any statements from stockbrokers; business valuations; and much more. Most importantly, all of these documents must prove that you have attained the net worth legally. Keep in mind, if you have attained the net worth through a gift or inheritance, then you must prove this as well.
Q: What are the eligibility requirements for self-employed persons?
A: In order to be classified as a self-employed person, you must first meet the eligibility requirements set out by Immigration Canada. For instance, you must have the relevant experience, such as taking part in cultural activities or have been self-employed in cultural activities; intend on being self-employed in Canada; meet the selection criteria for self-employed persons which includes experience and education; and lastly, you must meet the medical, security, and other conditions.
Q: How much should my net worth be estimated at if I am applying as an Investor Immigrant?
A: If you are applying under the Investor category of the Canadian Business Immigration Class then you must have a personal net worth of $10 million CAD or more. Additionally, as previously mentioned, your net worth must have been attained through lawful business or investment activities.
Q: How do I qualify as an Entrepreneur?
A: In order to qualify as an Entrepreneur in the Canadian Business Immigration Class, you must have a secure commitment from a designated Canadian angel investor group and/or a venture capital fund to invest into your business idea. Luckily, Canadian Immigration has partnered with Canada's Venture Capital and Private Equity Association, the National Angel Capital Organization and the Canadian Acceleration and Business Incubation Association in order to accurately identify the participating investors and organizations. Therefore, you must contact one of the aforementioned organizations and try to convince them to invest in your business idea. If and once you have their commitment, then you can proceed to apply to immigrate through the Entrepreneur Immigration program.
Another very important qualification for the Entrepreneur program is your language ability. You must prove that you're able to communicate in either English or French. Lastly, the most important qualification that you must have in order to qualify under the Entrepreneur program is sufficient funds to support yourself while you establish your business in Canada.
Contact Akrami & Associates
Should you have any further questions or feel confused or unclear with regards to business immigration in Canada, it is important to talk and ask any questions you may have and discuss your concerns. By talking to immigration professionals about your concerns, this will ease your worries and assist with the application process. Many immigration applications are difficult to pursue on your own and it is highly recommended that you seek out professional and experienced help before attempting to apply. Here, at Akrami & Associates, we work and have experience with many different immigration issues. We have helped our clients apply under the Canadian Business Immigration Class. If you believe that you may be eligible to apply under this specific class, please feel free to contact Akrami & Associates at our office at 416-477-2545 for more information or if you would like to book a consultation with an immigration professional for more advice.
With Akrami & Associates, there is always a way!
Latest Immigrations News
Understanding the Validity of Post-Graduation Work Permits

  Embarking on a journey of higher education is not merely about acquiring knowledge; it's also an investment in one's future. For international students in Canada, this investment often comes with the added benefit of being eligible for a Post-Graduation Work Permit (PGWP). This permit serves as a [...]

Credential assessment in Canada: how Akrami & Associates can assist you

  Embarking on a journey to Canada, whether as a skilled worker, student, or professional, is a significant milestone in one's life. The allure of this vast and diverse country, known for its quality of life, educational institutions, and career opportunities, has drawn people from all corners of [...]

Canada's demand for Skilled Workers: the new Express Entry priorities

As businesses across the country actively seek to fill numerous job vacancies, immigration has become a pivotal solution to address this issue. Recognizing this reality, the Canadian government is actively developing an immigration system designed to act as an economic engine. This strategic approach not only strengthens French-speaking [...]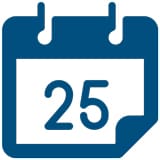 Book a Conslutation
One of our Representatives will
assist you with your matter. Book Now!
Click here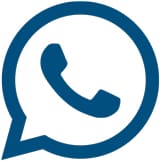 Call us for
more Information
+1-416-477-2545
Toll Free: 1-877-820-7121
Click here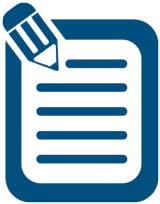 Write Us (Online Form)
Complete our form and one of our
Representatives will contact you.
Click here

Subscribe To Our Newsletter

There is always a way