How An Open Work Permit Can Be Beneficial For Temporary Foreign Workers (TFWs)?
Canada is always in favour of bringing your spouse to your Canadian residence and living a happy life. The spousal open work permit allows the spouse of definite temporary Canadian permit holders to take an employment offer with any Canadian employer.
Recently, open work permits (OWP) are extended to the spouses and dependent children of temporary foreign workers (TFWs).
Let's understand what a spousal open work permit is and how the changes to the open work permit can benefit the TFWs.
A quick review of the spousal open work permit
Spousal open work permit (SOWP) allows sponsored spouses or common-law partners living with their Canadian partner to seek employment in any Canadian organization of their choice as a decision outlined on their permanent resident (PR) application.
The service standard concerning the spousal sponsorship process by Immigration, Refugees and Citizenship Canada (IRCC) is about 12 months.
This program is developed to ease the emotional and economic burden that may occur from a long application process. The spousal open work permit helps the sponsored individual in a relationship earn money without being tied to a definite job or employer, as evident with other work permit options in Canada.
Is there any significance of a spousal open work permit in Canada?
Yes, spousal sponsorship is a crucial element of family-class immigration efforts in Canada. Spousal sponsorship is segregated into inland spousal sponsorship and outland spousal sponsorship.
So, what are the differences between these two spousal sponsorships?
The prime difference lies in the fact that:
Outland sponsorship permits a Canadian citizen or a permanent resident to sponsor their spouses or common-law partner living in a foreign country for permanent resident status in Canada.
Conversely, inland sponsorship highlights that the foreign national being sponsored and the sponsor himself/herself are already living together in this country.
In contrast to the outland sponsorship program, the inland spousal sponsorship permits the international applicant being sponsored the option to obtain an open work permit while their permanent resident application in Canada is being processed. This is referred to as the spousal open work permit.
What is the eligibility for a spousal open work permit?
The eligibility requirements for the spousal open work permit include:
The Canadian sponsor and the foreign national in a spousal or common-law relationship must submit a permanent residence application via the inland sponsorship category of the spousal /common-law partner sponsorship immigration program.
The foreign national seeking a work permit must possess valid temporary resident status as either a student, worker or visitor in Canada.
Both the Canadian sponsor and the international applicant must accomplish all the eligibility requirements under the spousal sponsorship program.
Changes to open work permit eligibility
From 30 January 2023, Canada opened doors for the family of temporary foreign workers (TFWs) to work in Canada under temporary measures. This measure is likely to bring more foreign workers into the Canadian workforce.
To mitigate the labour shortage in Canada, the government has decided to offer work permits to the families of TFWs such as spouses, dependent children or common-law partners, specifically whose work involves training, education, experience and responsibilities (TEER).
Thus, if you are the principal applicant and possess an open work permit, you are also eligible for a work permit in Canada. Additionally, if you belong to an economic class with permanent resident status with a work permit, your spouses, common-law partners, or dependent children are also eligible to get a work permit in Canada.
Contact Akrami & Associates for further information!
Final words
The temporary foreign workers can bring their spouses and dependent children to work in Canada under temporary measures, as per the changes marked by the Canadian government. This change in the open work permit is likely to witness massive immigration to Canada in the coming days. Akrami & Associates is a leading immigration law firm in Canada handling multiple spousal open work permits every day. We are just a call away to help you bring your spouse to your place!
Latest Immigrations News
Understanding the Validity of Post-Graduation Work Permits

  Embarking on a journey of higher education is not merely about acquiring knowledge; it's also an investment in one's future. For international students in Canada, this investment often comes with the added benefit of being eligible for a Post-Graduation Work Permit (PGWP). This permit serves as a [...]

Credential assessment in Canada: how Akrami & Associates can assist you

  Embarking on a journey to Canada, whether as a skilled worker, student, or professional, is a significant milestone in one's life. The allure of this vast and diverse country, known for its quality of life, educational institutions, and career opportunities, has drawn people from all corners of [...]

Canada's demand for Skilled Workers: the new Express Entry priorities

As businesses across the country actively seek to fill numerous job vacancies, immigration has become a pivotal solution to address this issue. Recognizing this reality, the Canadian government is actively developing an immigration system designed to act as an economic engine. This strategic approach not only strengthens French-speaking [...]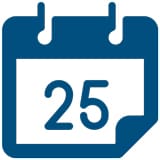 Book a Conslutation
One of our Representatives will
assist you with your matter. Book Now!
Click here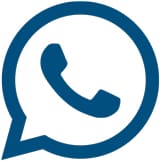 Call us for
more Information
+1-416-477-2545
Toll Free: 1-877-820-7121
Click here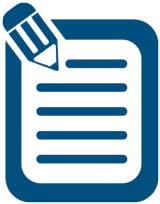 Write Us (Online Form)
Complete our form and one of our
Representatives will contact you.
Click here

Subscribe To Our Newsletter

There is always a way