How Can I Apply for Canadian Study Permit
Obtaining a Study Permit for Canada
A study permit is issued by the Canadian Government to individuals who wish to attend a post-secondary institution of learning in Canada. Suppose you want to attend the reputable University of Toronto in Ontario but do not have the means to study in Canada. You will require authorization from the Canadian Government if you are an international student (do not hold Canadian citizenship or Permanent Residency). The authorization to study in a post-secondary institution in Canada is obtained by applying for a Study Permit which will allow you to sit in course/program at any participating Designated Learning Institution that you have been accepted for.
Importance of Acceptance Letter when Applying for Study Permit
The first process of obtaining a study permit is acquiring an acceptance letter from the place of education, formally addressed as a designated learning institution. This can usually be done through websites of the respective institutions and often feature a wide range of academic and other requirements which the applicant must meet in order to get accepted into the university, college, or institution.
When applying for a study permit, each institution that is designated to host international students, has a unique reference number, called "Designated Learning Institution Number" (DLI No.) on the application form, this reference number relating to the institution you wish to attend must be mentioned. You do not need to provide a DLI No. if you applying for a primary or secondary school, DLI Nos. are only required for post-secondary institutions.
Documents required for a Study Permit
You must provide proof of acceptance from the college, university, or any other institution you wish to attend, the original letter should be included in your application package.
A valid passport is required to present as proof on identity. Citizens of the United States do not need a passport, but do require appropriate identification documents in order to prove citizenship or permanent residency status.
You must also prove that you have sufficient financial funds to support yourself and any family member that accompanies you while you are in Canada. Contact us to find out which document will be best for you.
In certain cases, you may choose to send in a letter of explanation with you application package. Letter should detail specification about your need for a study permit.
Having a studying permits also entitles you to work part time on the campus of the college, university, or institution you choose to attend and are registered there as a full time student. You will also be able to apply for a renewal of your study permit from within Canada if you chose to continue studying in an Canadian institution.
Determining your Eligibility for Canadian Study Permit
In most cases a study permit must be obtained if you plan on studying within Canada. Certain requirements, however, must be met in order for you to be eligible to have a study permit:
You must have been accepted by a designated learning institution and must have the original acceptance letter and be able to send it with your application package.
You must have sufficient money to pay for you tuition, living, and transport expenses.
You must have no criminal record and not be a risk to the security of Canada. A police certificate may be required for this step, as determined by the visa office
You must be in good health, and be willing to submit to a medical exam should it be required
You must be able to convince an immigration officer that you will exit Canada at the end of your permitted stay
Who does NOT need to apply for Study Permit?
You are not required to have a study permit if the course or program you have taken is less than 6 moths. The course, however, must be finished within the duration of your authorized stay in Canada
You do not require a study permit if you are family or staff member of a foreign representative to Canada. Contact your nearest embassy of nationality in Canada regarding this
Members of foreign armed forces are exempt are exempt from having to obtain study permits. However, if a family member of a foreign armed force member wishes to attend an educational institution in Canada, then they are required to meet the requirements
Foreign national of other countries who have a Registered Indian Status in Canada do not need a study permit
Persons who are under the age of 17 (minors) will require 2 additional notarized documents as well. The first notarized document must be signed a the parents or legal guardian(s) of the minor child
The second document must be signed by the custodian(s) who will take care of the minor child during his/her stay in Canada
Minor children who are attending kindergarten or minor children who are refugees, refugee claimants, or children of parent who are refugees or refugee claimants do not require a study permit
Applying for a Study Permit Online or Paper
Study permit applications can be given online or on paper. If submitting an application online, have a scanner, camera, and a valid cred card in hand.
If you are applying on paper, you must download the application package and fill it out correctly. Having a study permit does not entitle you entry into Canada. Depending on your citizenship or permanent residency status, you will be required to apply for an eTA or a visa as well. Foreign nationals of certain countries are also required to submit their biometric data when applying.
In most cases a medical examination is also required; if so, an immigration officer will send you instructions on the process. If you and/or any family member accompanying you is above the age of 18, you and/or the family member might be required to provide police certificates
Upon you arrival in to Canada, you will be met by an officer from the Canada Border Service Agency at your point of entry the officer will discuss with your documents, financial funds that will sustain your stay in Canada, the terms and condition of your study permit, leaving and returning to Canada during the duration of your study permit, and health insurance.
You may apply for an extension of your study permit, whether online or on paper, at least 30 day prior to the expiration of your current study permit. Children under 17 years of age must also complete a custodian declaration form.
Can I Work while Studying in Canada
You may work on the campus of the college, university, or education institution you are doing you program or course at if you're a full time student at a public post-secondary institution or a private post-secondary institution that operates under the same rules as a public institution. You must stop working the day you no longer meet these requirements.
You may work up to 20 hours a week during regular academic session and full time during authorized breaks without a work permit if you have a valid study permit, are a full time student, are studying at a designated leaning institution, and are pursuing a course that is at least 6 months long.
If you wish to gain work experience as part of the curriculum, such as participating in a co-op or internship program, then you must apply for both a work permit and a study permit. To be eligible you must have a valid study permit, and be able to prove that your employment is essential to your course or program of study.
Should you wish to continue living and working in Canada after graduation you can obtain a post-graduation work permit to gain wok experience in Canada. This will greatly help you qualify to apply for permanent residence in Canada through the Express Entry program. The post graduate work permit, PGWPP, is valid for the same amount of time as your length of study to a maximum of 3 years.
Contact Akrami & Associates
Overall, a study permit is required in almost all cases in order to study at a designated learning institution. You may also be required to apply for a work permit in some cases. If you feel that you may not be able to choose the best route to take or have attempted before and were refused then do not hesitate to contact us at Akrami and Associates to see which process will be best suited for you application process.
With Akrami & Associates there is always a way!!
Latest Immigrations News
Extending your stay in Canada

About Extending your stay in Canada You crossed all your T's and dotted all your I's. You're in Canada and are looking for ways to extend your stay. Continue reading below for ways to do so. When you first enter Canada as a visitor, you're required to have [...]

5 FAQ on Study Permits

Am I eligible for a study permit? Before applying for a study permit, students must ensure they meet the eligibility requirements and possess the required documentation. To apply for a Canadian study permit, students must be able to demonstrate the following: Letter of Acceptance Student must provide a [...]

Overseas Study Permit Applications and COVID-19

Overseas Canadian Study Permit & COVID-19 Do you have a valid study permit issued to you by Citizenship and Immigration Canada? Are you currently outside of Canada? If you are outside of Canada and have an approved valid study permit it is important to know that the federal [...]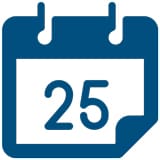 Book a Conslutation
One of our Representatives will
assist you with your matter. Book Now!
Click here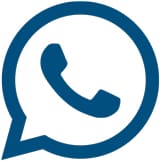 Call us for
more Information
+1-416-477-2545
Toll Free: 1-877-820-7121
Click here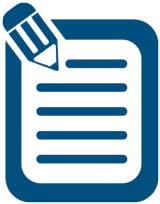 Write Us (Online Form)
Complete our form and one of our
Representatives will contact you.
Click here

Subscribe To Our Newsletter

There is always a way