How Can I Bring my Girlfriend to Canada
Steps in Bringing your Girlfriend to Canada
Do you want to be reunited with your girlfriend in Canada but are unsure how you can do so? This is a very common question asked by people in relationships that are not considered common-law relationships. It is important to note that if the relationship does not qualify as a common-law relationship or the couple is not married, unfortunately, they would not be able to apply through sponsorship. However, there are other options for girlfriends or boyfriends of Canadian citizens or permanent residents of Canada. Therefore, in this article, I will explain in detail, what options are available for you to bring your girlfriend to Canada and how to apply for the specific application.
Different Options for your Girlfriend to Come to Canada
As previously mentioned, because you cannot sponsor your girlfriend to Canada through a spousal or common-law sponsorship, you must rely on a temporary resident visa for your girlfriend to come to Canada. For instance, you can either apply for a visitor visa, a work permit or a study permit. Of course, this entirely depends on why your girlfriend would like to come to Canada. However, if your girlfriend does not intend on working or studying in Canada, then she will have to apply for a temporary resident visa.
It is important to research whether your girlfriend's country of origin is visa-exempt or not. Thus, if the country is visa-exempt, she will not require a visa to enter Canada and can simply enter with an Electronic Travel Authorization (ETA). However, in this article, I will be focusing on the temporary resident visa, just in case your girlfriend is from a country that is not visa-exempt.
Requirements to Apply for a Visitor Visa
In order for your girlfriend to enter Canada to visit you, she will require a visitor visa. To successfully apply for a visitor visa, there are specific requirements that she must comply with. They are simple and straightforward; however, it is very important to fulfill them all in order to have a higher chance of approval.
The requirements of a visitor visa are:
Ensure you a valid passport or travel document
Must be in good health
Cannot have any criminal or immigration-related convictions or offences
Must have sufficient ties to your home country
Intention of exiting Canada at the end of your authorized visit
Enough financial support and funds for the duration of your stay
Additional requirements may apply if necessary, which include medical examination and/or a letter of invitation from the boyfriend living in Canada who invites the girlfriend to visit. Immigration Canada will inform during the application process if they require this to be completed. If the girlfriend is unable to fulfill the above mentioned requirements, for instance if she has a criminal record, she may be deemed inadmissible to Canada and will not be granted entry. If this is the case, she will either need a Temporary Resident Permit or a Criminal Rehabilitation.
How to Apply for a Visitor Visa
In order to apply for a visitor visa you must provide Immigration with the appropriate forms and sufficient documentation to prove all of the aforementioned requirements. Please note that if you are unable to provide one or some of the requirements, the chances of approval will be much less compared to if you submit all of the required documents. Therefore, if you need more time to accumulate all of the required documents, it would be better for higher chances of approval.
How Long is a Visitor Visa Valid For
Visitor visas are issued for up to six months from the date the individual enters Canada and the immigration officer will stamp one of their passport pages with the definitive dates of their authorized stay. The discretion is entirely in the hands of the Immigration officer and they will determine the authorized period depending on how long the individual will need to stay in Canada. Should they need to stay longer than the authorized travel period, they may apply for an extension of the visitor visa. Keep in mind, the extension application must be submitted at least 30 days prior to the end of the authorized stay.
Other Options for your Girlfriend to Stay in Canada
Of course, if you would like your girlfriend to stay longer in Canada and have already applied for a visitor visa extension, another option would be to sponsor them. If you have lived with your girlfriend in Canada for a minimum of 12 months (1 year) and can prove this cohabitation, you may apply to sponsor them through a common-law sponsorship. On the other hand, if you'd like to marry your girlfriend, you may also sponsor her as your spouse. It is important to note that you must be legally married and obtain a marriage certificate/license prior to sponsoring them through spousal sponsorship. Keep in mind; you are not forced to do these options if you'd like your girlfriend to stay in Canada longer. Other options can include applying for another extension of the visitor visa, or if they have a valid job offer from a Canadian employer, they may be able to apply for a work permit in Canada.
Contact Akrami & Associates
If you want your girlfriend to come to Canada and you believe she is eligible to apply for a visitor visa or other permit to come to Canada, it is important to take all of the aforementioned information into consideration before applying. Keep in mind, temporary resident visa applications are difficult to pursue on your own, especially if you are unfamiliar, and it is highly recommended that you seek out professional and experienced help before attempting to apply. Here, at Akrami & Associates, we work and have experience with many different immigration issues. We have helped many of our clients become reunited with their girlfriends by obtaining a visitor visa. If you believe that you may be eligible to apply for a visitor visa, please feel free to contact Akrami & Associates at our office at 416-477-2545 for more information or if you would like to book a consultation with an immigration professional for more advise.
With Akrami & Associates, there is always a way!
Latest Immigrations News
Canada's demand for Skilled Workers: the new Express Entry priorities

As businesses across the country actively seek to fill numerous job vacancies, immigration has become a pivotal solution to address this issue. Recognizing this reality, the Canadian government is actively developing an immigration system designed to act as an economic engine. This strategic approach not only strengthens French-speaking [...]

Navigating the sponsorship appeal process in Canadian immigration

  When it comes to the pursuit of dreams and reunification with loved ones, immigration often stands as the gateway to a new life. Canada, with its diverse opportunities and thriving communities, is a destination many aspire to call home. For those who have taken on the role [...]

Immigration options for healthcare professionals in Canada

Akrami & Associates | Careers Canada's healthcare system is renowned for its quality and accessibility, and this reputation has led to an increasing demand for skilled healthcare workers. The aging population and the ongoing need for healthcare services have created numerous opportunities for individuals in the healthcare field. [...]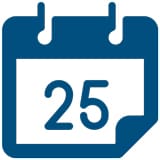 Book a Conslutation
One of our Representatives will
assist you with your matter. Book Now!
Click here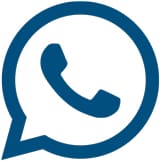 Call us for
more Information
+1-416-477-2545
Toll Free: 1-877-820-7121
Click here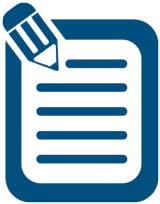 Write Us (Online Form)
Complete our form and one of our
Representatives will contact you.
Click here

Subscribe To Our Newsletter

There is always a way