How to Prepare for the Canadian Visa Interview
If you are planning to apply for a Canadian visa, you may be required to attend an interview with a visa officer. This interview is an important part of the visa application process, as it provides an opportunity for the officer to assess your application and determine if you meet the eligibility requirements for the visa.
During the interview, the visa officer may ask you a range of questions related to your application, such as your reasons for visiting Canada, your travel plans, and your financial situation. They may also ask you about your ties to your home country, such as your job, family, and community connections, to ensure that you have strong reasons to return after your visit to Canada.
To prepare for the interview, it is important to review your application carefully and ensure that you have provided all the necessary information and documentation. You should also research the purpose of your visit and be able to explain your reasons for traveling to Canada clearly and convincingly.
Here are some tips on how to proceed with the interview:
Be honest and straightforward:
The visa officer is looking for genuine and credible answers to their questions, so it is important to be honest and straightforward in your responses.
Stay calm and composed:
The interview can be stressful, but it is important to remain calm and composed throughout. Take a deep breath before answering any questions and speak clearly and confidently.
Provide supporting documents:
If you have any supporting documents, such as travel itineraries or financial statements, bring them to the interview and be prepared to present them if requested.
Follow up:
After the interview, it is a good idea to follow up with the visa officer to thank them for their time and inquire about the status of your application.
In summary, the Canadian visa interview can be a nerve-wracking experience, but with careful preparation and a confident approach, you can increase your chances of success. By following these tips and being honest and straightforward in your responses, you can demonstrate your eligibility for the visa and make a positive impression on the visa officer.
Latest Immigrations News
Who is eligible for Express Entry in Canada?

Owing to Free Trade Agreements with more than 50 countries, Canada has become a haven for immigrant workers. The government also is welcoming towards skilled labour, utilizing their expertise to propel the country's economic development. One of the most popular pathways for integrating skilled migrant workers and providing [...]

Am I Able to Change my Status in Canada Video

Many foreign nationals who already have status in Canada often wish and desire to change their status in the country. For instance, if they are currently on a visitor visa, they would like to change their status to a work permit. They can do so; however, there are [...]

What is an Electronic Travel Authorization (ETA) Video

The Electronic Travel Authorization is a relatively new requirement. The ETA is intended for individuals from visa-exempt countries, such as individuals from Europe or U.S. for instance. These individuals will now require to obtain an ETA prior to travelling to Canada, instead of obtaining a visitor visa. Watch our video below on an in-depth explanation of what the Electronic Travel Authorization is and what documents you need to submit in order to apply.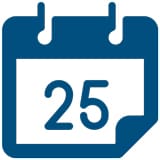 Book a Conslutation
One of our Representatives will
assist you with your matter. Book Now!
Click here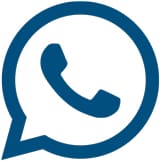 Call us for
more Information
+1-416-477-2545
Toll Free: 1-877-820-7121
Click here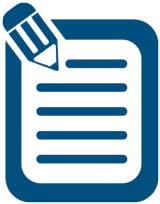 Write Us (Online Form)
Complete our form and one of our
Representatives will contact you.
Click here

Subscribe To Our Newsletter

There is always a way