How to Submit Parental or Grandparental Sponsorship Application 2014
With the re-opening of the parental and grandparental sponsorship categories, as of January 2, 2014, a maximum of 5 000 new (and complete) sponsorship applications of this type will be accepted for processing each year. The 5 000 cap will commence at the beginning of each year and end on January first of the subsequent year. Case in point, the cap for this year commenced on January 2, 2014 and will end on January 1, 2015. This means that completed applications on or before January 2, 2014 will be duly processed until 5 000 complete applications have been submitted and the cap for this year has been reached.
Only applications which are considered to be complete at the time of submission will count towards the imposed 5 000 cap. Applications that are deemed to be incomplete will otherwise be returned to the sender.
New complete applications submitted on or before January 2014 will be assessed against the new regulatory requirements which have recently come into effect. New applications will be processed only if they are received by the Case Processing Centre in Mississauga (CPC – M).
If you are submitting multiple applications, you will also need to make note that they will have to be individually packaged and delivered to CPC-M by mail or courier. In order to maintain the fairness of the cap, applications otherwise submitted will not be accepted.
Further, your application will be processed based on the day it was received by CPC-M and will be considered for processing as per routine office procedures.
Before your application is received by an immigration officer, it will be reviewed for completeness as per section 10 of the IRPR. This section outlines the requirements for any sponsorship application to be considered complete. It touches on such matters as using the right forms, required signatures, attaching the appropriate fee and providing the right documentation. You can review an online version of the IRPR at:
http://laws-lois.justice.gc.ca/eng/regulations/sor-2002-227/FullText.html
Section 10 can be found under "Form and Content of Application."
You should also not that applications sent prior to January 2, 2014 or after the 5 000 cap has been reached will not be processed and returned to the sender. Applications which were received prior to the processing pause of November 2011 will be processed against the new regulatory requirements currently imposed.
If you are considered sponsoring your parent or grandparent or whether you have been refused or your application returned, we can certainly assist in compiling a strong case for you. Contact us to learn how we can take over your matter and increase your chances for success.
Latest Immigrations News
Understanding the Validity of Post-Graduation Work Permits

  Embarking on a journey of higher education is not merely about acquiring knowledge; it's also an investment in one's future. For international students in Canada, this investment often comes with the added benefit of being eligible for a Post-Graduation Work Permit (PGWP). This permit serves as a [...]

Credential assessment in Canada: how Akrami & Associates can assist you

  Embarking on a journey to Canada, whether as a skilled worker, student, or professional, is a significant milestone in one's life. The allure of this vast and diverse country, known for its quality of life, educational institutions, and career opportunities, has drawn people from all corners of [...]

Canada's demand for Skilled Workers: the new Express Entry priorities

As businesses across the country actively seek to fill numerous job vacancies, immigration has become a pivotal solution to address this issue. Recognizing this reality, the Canadian government is actively developing an immigration system designed to act as an economic engine. This strategic approach not only strengthens French-speaking [...]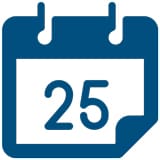 Book a Conslutation
One of our Representatives will
assist you with your matter. Book Now!
Click here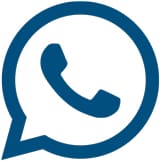 Call us for
more Information
+1-416-477-2545
Toll Free: 1-877-820-7121
Click here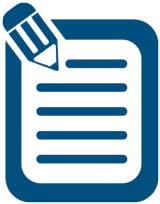 Write Us (Online Form)
Complete our form and one of our
Representatives will contact you.
Click here

Subscribe To Our Newsletter

There is always a way