I Recently Got Married and Would like to Sponsor My Spouse
Family reunification is one of the goals of the Canadian immigration system. As such Canada has a very comprehensive sponsorship system that allows eligible permanent residents or citizens of Canada to sponsor their spouses, common-law partners or conjugal partners for permanent resident status in Canada.
If you wish to sponsor your spouse who lives abroad you must file an application for member of the family class. Applications outside of Canada a typically take less time than those filed in land and allow the applicant to come and go from Canada with the proper authorization. If the applicant comes from a country which is considered visa exempt they may enter Canada, at the discretion of an immigration officer, for up to six months at a time. If the applicant comes from a country which is not considered visa exempt, they will require a Temporary Resident Visa to enter the country.
Sponsoring a spouse abroad can be difficult endeavor as both the applicant and spouse was compile sufficient documentation and do not have the luxury of being able to do so together. If you attempt to do this without legal representation, you will need to work with your spouse abroad in gathering the pertinent documents.
One of the cornerstone requirements of any sponsorship application is demonstrating the genuineness of relationship. An officer must be satisfied that the relationship is a true and on this one and not made for the purposes of immigration. Such marriages are referred to as marriages of convenience. Those who enter into marriages of convenience are not only guilty of misrepresentation by can suffer the consequences attributed to misrepresenting on a form. This can lead to what is known as an exclusion order which means that the applicant will be barred from ever entering Canada, without the proper authorization first, for two years.
Demonstrating the genuineness of relationship can be done by demonstrating correspondence and communication over an extended period of time, photos, personal statements, statements from friends and family, travel itineraries from time spent together, gifts and orchestra seats etc
Aside from the required documentation of any sponsorship, the application is often contingent on the factor of genuineness. Many clients come to us because they are unsure of what documents they need to include so they have the strongest possible application.  That is where we come in.  Akrami & Associates is here to help you.
Contact Akrami & Associates Immigration Law firm
For further information with respect to your Canadian immigration, we invite you to contact our experienced immigration representatives. 
Latest Immigrations News
Responsibilities for Sponsor and Applicant

For all sponsorship applications, sponsors must: Ensure that they meet sponsorship criteria and eligibility requirements and are sponsoring a relative that is a member of the spouse or common-law partner in Canada class, Complete the undertaking and the sponsorship agreement, Respond to the self-declaration schedules related to sponsorship [...]

Genuineness of a Relationship

Spousal Sponsorship Genuineness In assessing the eligibility for permanent residence of a spouse or common-law partner, officers must ensure that relationships between the sponsor and spouse or common-law partner and their relationships with dependent children are genuine. In ensuring that marriages or common-law partnerships are genuine, officers must [...]

Family Class Sponsorship Co-Signing a Sponsorship

Co-signers Co-Signing a Sponsorship The spouse or common-law partner of the sponsor may co-sign an undertaking to help meet income requirements by pooling resources; however, common-law relationships must have met common-law requirements prior to co-signing . Other family members may not co-sign. Co-signers should not co- sign when [...]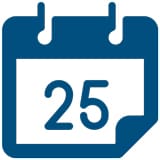 Book a Conslutation
One of our Representatives will
assist you with your matter. Book Now!
Click here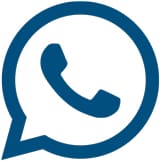 Call us for
more Information
+1-416-477-2545
Toll Free: 1-877-820-7121
Click here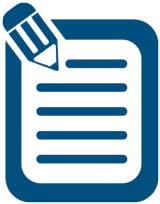 Write Us (Online Form)
Complete our form and one of our
Representatives will contact you.
Click here

Subscribe To Our Newsletter

There is always a way