I was Married Before Can I Sponsor My New Wife?
If your goal is to sponsor your wife you must first determine your eligibility to sponsor.
In order to be a sponsor, you must:
be 18 years of age or older,
be a Canadian citizen or permanent resident,
be sponsoring a member of the Spouse or Common law Partner in Canada Class,
live in Canada and continue to live in Canada after the sponsored person obtains permanent resident status,
sign an agreement with your spouse or common law partner confirming that each of you understands your obligations and responsibilities,
sign an undertaking promising to provide for your spouse or common law partner's basic requirements and, if applicable, those of his or her dependent children,
prove that you have sufficient income to provide basic requirements for your spouse or common law partner's dependent children.
If you meet these basic criteria you may be considered eligible to sponsor. You must consider when you are sponsoring and whether not you qualify as a member of the family class. If you have been married before, the previous marriage needs to be finalized before you can sponsor a new spouse. Further, you cannot sponsor if you yourself were previously sponsored as a spouse , common-law or conjugal partner and became a permanent resident of Canada less than 5 years prior to a new application.
One last thing to keep in mind is that if you marry and spouse before the ending of your previous one, this marriage is not considered valid in Canada and therefore you will not be able to sponsor this spouse.  Basically the rule of thumb is that you cannot enter into a new legal marriage without first legally ending the previous one.
Contact Akrami & Associates Immigration Law firm
For further information with respect to your Canadian immigration, we invite you to contact our experienced immigration representatives. 
Latest Immigrations News
Responsibilities for Sponsor and Applicant

For all sponsorship applications, sponsors must: Ensure that they meet sponsorship criteria and eligibility requirements and are sponsoring a relative that is a member of the spouse or common-law partner in Canada class, Complete the undertaking and the sponsorship agreement, Respond to the self-declaration schedules related to sponsorship [...]

Genuineness of a Relationship

Spousal Sponsorship Genuineness In assessing the eligibility for permanent residence of a spouse or common-law partner, officers must ensure that relationships between the sponsor and spouse or common-law partner and their relationships with dependent children are genuine. In ensuring that marriages or common-law partnerships are genuine, officers must [...]

Family Class Sponsorship Co-Signing a Sponsorship

Co-signers Co-Signing a Sponsorship The spouse or common-law partner of the sponsor may co-sign an undertaking to help meet income requirements by pooling resources; however, common-law relationships must have met common-law requirements prior to co-signing . Other family members may not co-sign. Co-signers should not co- sign when [...]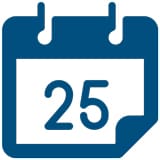 Book a Conslutation
One of our Representatives will
assist you with your matter. Book Now!
Click here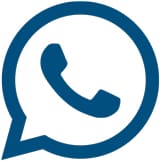 Call us for
more Information
+1-416-477-2545
Toll Free: 1-877-820-7121
Click here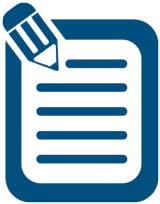 Write Us (Online Form)
Complete our form and one of our
Representatives will contact you.
Click here

Subscribe To Our Newsletter

There is always a way