Immigration options for healthcare professionals in Canada
Akrami & Associates | Careers
Canada's healthcare system is renowned for its quality and accessibility, and this reputation has led to an increasing demand for skilled healthcare workers. The aging population and the ongoing need for healthcare services have created numerous opportunities for individuals in the healthcare field. Whether you aim to work in a hospital, clinic, long-term care facility, or any other healthcare setting, Canada has a place for you.
In this comprehensive guide, we'll delve into the various pathways available for healthcare workers to immigrate to Canada. Whether you're a nurse, doctor, pharmacist, or another healthcare professional, Canada offers multiple options to help you realize your dream of living and working in this beautiful nation. We'll navigate through the immigration programs, requirements, and essential steps you need to take to make your Canadian dream a reality.
But before you pack your bags and set out on this exciting journey, it's crucial to have a clear understanding of the immigration processes, requirements, and options available to you. Immigration laws and policies can be complex, and they often change, so staying informed is key to a successful transition.
In the sections that follow, we'll explore the various immigration pathways, such as Express Entry, Provincial Nominee Programs (PNPs), and other specific streams designed to welcome healthcare workers. We'll also discuss the credential recognition process, language requirements, and the essential documents you'll need for your application.
So, if you're ready to embark on a journey to a land of opportunity and breathtaking natural beauty while making a meaningful impact on people's lives through your healthcare expertise, read on. Our guide will provide you with valuable insights and resources to help you take the first steps toward immigrating to Canada as a healthcare worker. Your Canadian adventure begins here!

Work permits for healthcare
As a healthcare professional looking to work in Canada, it's crucial to understand the various types of work permits available to you. Canada offers a range of work permit categories designed to accommodate foreign healthcare workers with diverse skills and qualifications. Whether you're a nurse, physician, therapist, or any other healthcare specialist, this brief introduction will provide you with an overview of the work permit options at your disposal. Discovering the right work permit is your first step toward a rewarding career in the Canadian healthcare sector.
Temporary Foreign Worker Program (TFWP)
The Temporary Foreign Worker Program (TFWP) allows healthcare workers to come to Canada temporarily to address specific job shortages. To be eligible for this program, you typically need a valid job offer from a Canadian employer who has obtained a positive Labour Market Impact Assessment (LMIA). This assessment ensures that there are no Canadian citizens or permanent residents available to fill the position, making it a viable option for healthcare professionals in high demand.
International Mobility Program (IMP)
Healthcare professionals, such as doctors, nurses, and specialists, may find opportunities under the International Mobility Program (IMP). This program encompasses various categories, including intra-company transfers, NAFTA professionals, and individuals bringing significant benefits to Canada. Depending on your profession and situation, you may qualify under one of these categories.
Post-Graduation Work Permit (PGWP)
International students who have successfully graduated from eligible Canadian institutions may apply for a Post-Graduation Work Permit (PGWP). This open work permit allows recent healthcare graduates to gain valuable Canadian work experience. The PGWP is particularly appealing as it enables you to work in Canada for up to three years after completing your studies.
Spousal or Common-Law Partner Work Permit
If your spouse or common-law partner is in Canada as a student or worker, you may be eligible for an open work permit. This permit allows you to work in Canada while your significant other studies or works, making it a convenient option for healthcare professionals seeking opportunities in Canada.
Provincial Nominee Program (PNP)
Several provinces in Canada offer healthcare-specific streams within their Provincial Nominee Programs (PNP). These streams are designed to address regional healthcare needs by attracting skilled professionals. If you meet the criteria of a particular province's healthcare stream, you may receive a provincial nomination, leading to expedited processing of your work permit application.
While not exclusive to healthcare workers, the Caregiver Program provides an avenue for individuals to work in Canada as caregivers for children, elderly individuals, or people with medical needs. Healthcare-related qualifications and experience can be advantageous for this program, making it a potential pathway for healthcare professionals.

With Akrami & Associates by your side, you can confidently pursue your healthcare career in Canada, knowing that you have the expertise and support needed to make your journey successful. Let us handle the immigration complexities while you focus on providing exceptional healthcare services to Canadians in need. Your path to a fulfilling career in Canada begins here.
Meeting the eligibility criteria for healthcare worker immigration
When considering immigration to Canada as a healthcare professional, meeting the eligibility criteria is a pivotal step. The requirements can vary depending on the immigration pathway you opt for. However, certain fundamental criteria remain consistent across most healthcare immigration routes. These encompass:
Education: One of the primary prerequisites is holding a recognized educational qualification relevant to your specific healthcare profession. This qualification should align with Canadian standards and expectations for your occupation.
Work Experience: Demonstrating substantial work experience within your field of expertise is often a key criterion. Depending on the immigration program, this experience may need to meet minimum thresholds and should be recent and relevant.
Language Proficiency: Proficiency in either English or French is crucial. Canadian authorities assess your language skills through standardized language tests. Aiming for a competitive score in tests like IELTS (English) or TEF (French) is vital.
Credential Assessment: Your educational credentials and work experience typically undergo evaluation by designated Canadian organizations. This process ensures that your qualifications align with Canadian standards and are deemed suitable for practice in the country.
Licensing and Registration: Healthcare professions in Canada are often regulated, requiring practitioners to obtain licenses or registrations. Fulfilling the stipulated licensing and registration requirements set by the relevant Canadian regulatory bodies is imperative.
Eligibility for the healthcare professions category: who can apply?
If you're considering applying under Canada's healthcare professions category, it's essential to understand the eligibility criteria. To be eligible for this category, you must meet specific conditions, which include:
1. Meeting Express Entry Program Requirements: To qualify for the healthcare professions category, you need to meet the prerequisites of one of the Express Entry programs, which include the Federal Skilled Worker Program, the Canadian Experience Class, or the Federal Skilled Trades Program.
2. Work Experience: You must have a minimum of 6 months of continuous work experience in one of the healthcare occupations listed within the preceding 3 years before applying. This experience should be relevant to the healthcare profession you intend to pursue in Canada.
3. Fulfilling Other Requirements: Apart from the aforementioned conditions, you must meet all other immigration requirements set by Canadian authorities.
Akrami & Associates is here to simplify the process and guide you toward the most suitable work permit for your needs. Our experienced immigration professionals specialize in assisting healthcare workers like you in achieving their Canadian dreams. We'll help you understand the various work permit categories, assess your eligibility, and ensure that your application meets all the necessary requirements.
Healthcare occupation list
Canada's healthcare industry encompasses a wide range of healthcare professions, totaling 35 different occupation types. Some of the key healthcare careers included in this category are:
Dentists
Family doctors and general practitioners
Massage practitioners
Inpatient service associates, orderlies, and nursing assistants
Optometrists
Physiotherapists
Clinical perfusionists, respiratory therapists, and cardiopulmonary technologists
Surgical specialists
Practitioners of traditional Chinese medicine and acupuncturists
Veterinarians
These healthcare occupations cover a broad spectrum of medical expertise and play vital roles in Canada's healthcare system. We at Akrami & Associates can help you determine which healthcare occupation best suits your qualifications, experience, and career goals. Whether you're a dentist, physician, physiotherapist, or any other healthcare professional, we have the expertise to guide you.
Contact us today to start your journey toward a rewarding healthcare career in Canada.
FAQs
What Language Proficiency is Required for Canada Immigration for Healthcare Workers?
For most immigration programs, proficiency in either English or French is mandatory. You will need to take a language test, such as IELTS or CELPIP for English or TEF for French, and achieve the minimum required score specified by the program. To understand language proficiency levels, refer to the Canadian Language Benchmark.
How Can I Get My Healthcare Credentials Recognized in Canada?
Recognition of your foreign credentials in Canada may necessitate assessment by a regulatory body or professional association based on your occupation and the province where you intend to work. If academic credentials need validation, consider obtaining an Educational Credential Assessment (ECA).
What is the Typical Processing Time for Canada Immigration for Healthcare Workers?
Processing times vary depending on the specific program and individual circumstances. For instance, Express Entry applications generally take six months or less to process, while Provincial Nominee Program (PNP) applications might extend from several months to over a year. It's crucial to plan accordingly, considering potential processing delays.
Are There Special Immigration Pathways for Healthcare Workers in Canada?
Yes, Canada offers specific immigration pathways for healthcare professionals, recognizing their importance. Explore programs like the Provincial Nominee Program (PNP), Express Entry, and the Atlantic Immigration Pilot (AIP), which may offer expedited processes for healthcare workers.
Is There Financial Assistance Available for New Healthcare Immigrants?
Some provinces in Canada provide financial assistance or loans to newcomers, including healthcare professionals, to help with settlement and credential recognition. Check with your intended province of residence for details on available support programs.
Can I Bring My Family When Immigrating as a Healthcare Worker?
In most cases, yes. You can include your spouse or common-law partner and dependent children in your immigration application. Ensure you meet the specific eligibility criteria for family sponsorship and provide the necessary documents.
What Documents Do I Need for Canada Immigration as a Healthcare Worker?
The required documents can vary depending on your immigration program. Commonly needed documents include proof of language proficiency, educational credentials, a valid job offer (if applicable), and police clearance certificates. Consult the guidelines provided by the specific immigration program you're applying to.
Do I Need a Job Offer to Immigrate as a Healthcare Worker?
While some programs may require a valid job offer from a Canadian employer, others, like Express Entry, award points based on factors such as age, education, work experience, and language proficiency. Having a job offer can enhance your eligibility but may not always be mandatory.
Latest Immigrations News
Understanding the Validity of Post-Graduation Work Permits

  Embarking on a journey of higher education is not merely about acquiring knowledge; it's also an investment in one's future. For international students in Canada, this investment often comes with the added benefit of being eligible for a Post-Graduation Work Permit (PGWP). This permit serves as a [...]

Credential assessment in Canada: how Akrami & Associates can assist you

  Embarking on a journey to Canada, whether as a skilled worker, student, or professional, is a significant milestone in one's life. The allure of this vast and diverse country, known for its quality of life, educational institutions, and career opportunities, has drawn people from all corners of [...]

Canada's demand for Skilled Workers: the new Express Entry priorities

As businesses across the country actively seek to fill numerous job vacancies, immigration has become a pivotal solution to address this issue. Recognizing this reality, the Canadian government is actively developing an immigration system designed to act as an economic engine. This strategic approach not only strengthens French-speaking [...]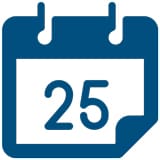 Book a Conslutation
One of our Representatives will
assist you with your matter. Book Now!
Click here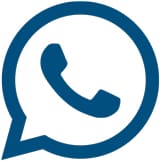 Call us for
more Information
+1-416-477-2545
Toll Free: 1-877-820-7121
Click here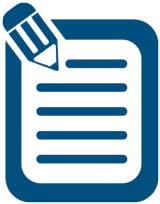 Write Us (Online Form)
Complete our form and one of our
Representatives will contact you.
Click here

Subscribe To Our Newsletter

There is always a way