Important Information About LMIA's
Need to Know Information about LMIA's
If you are an employer who is considering hiring a foreign national, chances are you will need a labor market impact assessment. For many, this is a confusing and frustrating requirement. As the employer, you probably weren't expecting to have to become heavily involved with the immigration process, to hire a temporary foreign worker. Though, this is the case. A labor market impact assessment is an application to Canadian Immigration Services (CIC) all on its own and it must be submitted by the employer. It is an important step in the process of hiring a temporary foreign worker, as an LMIA ensures the temporary foreign worker will not be taking a job away from a Canadian looking for employment, and ultimately endorses your ability to hire the temporary foreign worker. Therefore, in this article, we will work to break down the ins and outs of a LMIA application, to make it easier for employers to pursue hiring a temporary foreign worker, and not be scared away by the thought of an LMIA application.
Who Needs an LMIA?
All applicants applying for the Temporary Foreign Workers Program will require a Labour Market Impact Assessment; exempt occupations are now part of the International Mobility Program
Preparing Your Application for an LMIA
In order to prove your attempts to hire a temporary foreign worker (TFW) will not have a negative impact on the Canadian Labor Market; there are quite a few things you must do, to prepare an LMIA application. Proving there is no other Canadian available to do the job is not always a simple requirement. Employers are required to advertise their positions for a minimum period of four weeks before they can apply to hire temporary foreign workers. Furthermore, the advertisement must appear on a variety of recruitment sites. Specifically, it is required that the job be posted on "job Bank Canadians" advertisement page. The employer must show strong attempts to recruit a Canadian employee to prove there was no Canadian available to do the job. Also, it is useful to understand that the primary concern of Service Canada is that the TFW is not being underpaid. Therefore, to have a decent chance at approval, the employer should provide proper salary as per the median wage which is paid to individuals in Canada. If the employer is willing to go higher than this wage, the application has a higher chance for success.
Applying For an LMIA
Though you need a positive LMIA before you will have the chance of being granted a work permit, you should keep in mind; time will be needed to process a work permit. It is always best to start preparing well in advance, to ensure you are prepared with all the necessary documents for your preferred start date at work. These are some of the key documents you will need to include in your application for an LMIA:
Business license or documentation showing proof of employers' involvement in the business
Drafted and signed an employment contract which shows proof of compliance with regulations of hiring a temporary foreign worker, such as:

Proof that the employee will be paid at a rate which meets the median pay of that individuals working a similar position with similar credentials

Documentation of recruitment efforts to hire a Canadians and permanent residents before offering this job to a temporary worker; have proof of all required advertisements
Proof that the work place is safe
Proof of health insurance coverage for temporary foreign worker paid by employer
Proof that employer will accommodate foreign worker with affordable housing
Receipt of payment for round trip to Canada and home to country of origin, paid by employer
Prove that the temporary foreign worker will leave Canada once your work permit expires
May need to provide education of foreign worker
Please note, there is a $1000CAD non-refundable processing fee, to be paid by the employer.
How long is an LMIA Valid For? Does it need to be Renewed?
Similar to any temporary permit or visa one uses to enter Canada, an LMIA is only valid for a limited period of time. If your employer would like to keep you for a longer period than your LMIA is valid for, they must apply for a new LMIA. At this point, Employment and Social Development Canada / Service Canada (ESDC) will make sure there are still no Canadian citizens or permanent residents who can do your job. If your work permit is going to expire within the next two weeks, and you do not have a new LMIA from your employer yet, you can submit your application for a new work permit without an LMIA, though, there are some specific rules to follow, to be granted a new work permit, without having a valid LMIA at the time of applying. You must submit proof that the LMIA was submitted to on sent to ESDC, this can be done with a copy of the receipt confirmation number if the request was submitted online. Or, you should indicate in the section "Details of Intended Work in Canada" of the work permit application: the date the LMIA was sent, the office in which it was sent to, the employer's name and the confirmation number for the submission, if you have it. Finally, this is the most important requirement; you must contact the Citizenship and Immigration Canada (CIC) Call Centre with the LMIA confirmation number within 2 months of submitting your application, once it is received.
Contact Akrami & Associates
Should you have any further questions or feel confused or unclear about how to apply for a Labour Market Impact Assessment, it is important to talk about any questions you may have and discuss your concerns. By talking to immigration professionals about your concerns, this will ease your worries and assist with the application process. Many immigration applications are difficult to pursue on your own and it is highly recommended that you seek out professional and experienced help before attempting to apply. Here, at Akrami & Associates, we work and have experience with many different immigration issues. We have helped many of our clients gain temporary foreign workers for their Canadian business. If you believe that you may be eligible to apply, please feel free to contact Akrami & Associates at our office at 416-477-2545 for more information or if you would like to book a consultation with an immigration professional for more advise.
With Akrami & Associates, there is always a way!
Latest Immigrations News
Understanding the Validity of Post-Graduation Work Permits

  Embarking on a journey of higher education is not merely about acquiring knowledge; it's also an investment in one's future. For international students in Canada, this investment often comes with the added benefit of being eligible for a Post-Graduation Work Permit (PGWP). This permit serves as a [...]

Credential assessment in Canada: how Akrami & Associates can assist you

  Embarking on a journey to Canada, whether as a skilled worker, student, or professional, is a significant milestone in one's life. The allure of this vast and diverse country, known for its quality of life, educational institutions, and career opportunities, has drawn people from all corners of [...]

Canada's demand for Skilled Workers: the new Express Entry priorities

As businesses across the country actively seek to fill numerous job vacancies, immigration has become a pivotal solution to address this issue. Recognizing this reality, the Canadian government is actively developing an immigration system designed to act as an economic engine. This strategic approach not only strengthens French-speaking [...]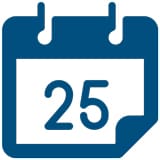 Book a Conslutation
One of our Representatives will
assist you with your matter. Book Now!
Click here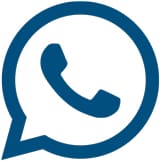 Call us for
more Information
+1-416-477-2545
Toll Free: 1-877-820-7121
Click here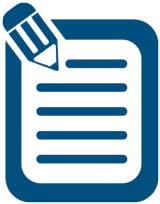 Write Us (Online Form)
Complete our form and one of our
Representatives will contact you.
Click here

Subscribe To Our Newsletter

There is always a way