Inland Spousal Sponsorship Q and A
Bringing your Spouse to Canada
Helping your spouse to immigrate to Canada can require a lot of preparation and effort. In order to successfully sponsor you spouse, you must have a proper understanding the entire application process. Without knowing what the Immigration, Refugees, Citizenship Canada is looking for in an application, you are vulnerable to mistakes on your application. Having mistakes on the application can result in the delay or refusal of the application. In some rare cases, the mistakes can even jeopardize your ability to sponsor your family in the future. In this blog, you will learn about the process of the inland spousal sponsorship application.
How does Inland Spousal Sponsorship Work
Inland Spousal Sponsorship application requires the principal applicant (the person being sponsored) to remain in Canada for the period of time while the application is being processed. While in Canada, the principal applicant may apply for an open work permit to legally work in Canada. This is a big benefit of the inland sponsorship category. On the other hand, the sponsor, who invited the principal applicant to come to Canada, is also financially responsible for the both of them. This means the sponsor must prove he or she is financially stable enough to provide the basic necessities of life, such as food, water, shelter, security, and health care services that are not covered by public programs, to the principal applicant. However, prior to starting your inland spousal sponsorship application, you must understand that you cannot appeal an inland sponsorship application. That being said, if you want to have your application reconsidered, you will have to re-apply.
Why should You Apply for Inland Spousal Sponsorship
The advantage of the inland spousal sponsorship is that it allows Canadian citizens or permanent residents to sponsor their spouse, while the spouse is currently inside Canada on an authorized status. An authorized status can be a Visitor visa, a Work permit, or a Study permit. As long as the sponsored spouse is authorized to stay in Canada, they may fulfill the obligations listed on their valid permit or visa. Please note, if the visa or permit has already expired or will be expiring very soon, it is essential for the permit or visa holder to renew the visa or permit to extend their stay in Canada. It is important to remember that the outcome of any immigration application is at the discretion of the Immigration officer. As a result, the principal applicant is not always guaranteed to remain in Canada.
An advantage of the inland spousal sponsorship is that the sponsored spouse may be eligible to apply for an open work permit while their application is being processed. By applying for an open work permit, the sponsored spouse may be able to work and be a productive member of society while the spousal sponsorship application is being processed. Being able to work in Canada definitely helps both the sponsor and the principal applicant, as the processing time for inland spousal sponsorships is quite long. Usually, inland spousal sponsorship applications take approximately one year to receive a final decision.
Additionally, an open work permit does not have as many limitations as a regular work permit. An open work permit allows the sponsored spouse to work for any eligible Canadian employer in Canada. They, therefore, do not have to obtain a valid job offer prior to applying for the open work permit.
If Immigration, Refugees, and Citizenship Canada requires you to attend an interview, then they will inform you the date, time and location of the interview, as well as the required documents you may need to bring. If you do not attend the interview, your application can be refused. It is also important for you to note that you must not provide any false or incomplete information during the interview, or else you may be accused of misrepresentation. Misrepresentation will potentially make you inadmissible to Canada.
What Happens if the Inland Spousal Sponsorship is Refused
If the spousal sponsorship is unfortunately refused, the sponsored spouse must not overstay in Canada. Furthermore, if the principal applicant decides to travel or leave Canada when the spousal sponsorship application is still in process, then he or she will risk the chance of not being able to return to Canada. There is no guarantee that the Immigration officer will allow the principal applicant to enter Canada, especially when the principal applicant's temporary resident visa or permit has expired. If you still want to sponsor your spouse after receiving the refusal of your inland spousal sponsorship, then you have will have to submit an overseas spousal sponsorship application.
Contact Akrami & Associates
Applying for inland spousal sponsorship can be a confusing, or sometimes, overwhelming task. It is important to properly research and ask several questions before applying for one. Many immigration applications are difficult to pursue on your own and it is highly recommended that you seek out professional guidance before attempting to apply. Akrami & Associates work and have experience with many different immigration issues. We have helped many of our clients obtain permanent residency in Canada through the Spousal Sponsorship program. If you have any further questions or need further information about Spousal Sponsorships, please feel free to contact Akrami & Associates at 416-477-2545 for more information or if you would like to book a consultation with an immigration professional for more advice.
With Akrami & Associates, there is always a way!
Latest Immigrations News
Understanding the Validity of Post-Graduation Work Permits

  Embarking on a journey of higher education is not merely about acquiring knowledge; it's also an investment in one's future. For international students in Canada, this investment often comes with the added benefit of being eligible for a Post-Graduation Work Permit (PGWP). This permit serves as a [...]

Credential assessment in Canada: how Akrami & Associates can assist you

  Embarking on a journey to Canada, whether as a skilled worker, student, or professional, is a significant milestone in one's life. The allure of this vast and diverse country, known for its quality of life, educational institutions, and career opportunities, has drawn people from all corners of [...]

Canada's demand for Skilled Workers: the new Express Entry priorities

As businesses across the country actively seek to fill numerous job vacancies, immigration has become a pivotal solution to address this issue. Recognizing this reality, the Canadian government is actively developing an immigration system designed to act as an economic engine. This strategic approach not only strengthens French-speaking [...]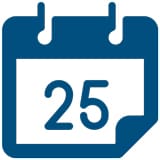 Book a Conslutation
One of our Representatives will
assist you with your matter. Book Now!
Click here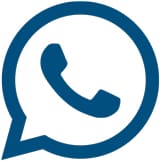 Call us for
more Information
+1-416-477-2545
Toll Free: 1-877-820-7121
Click here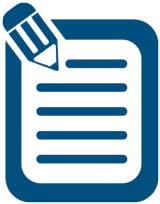 Write Us (Online Form)
Complete our form and one of our
Representatives will contact you.
Click here

Subscribe To Our Newsletter

There is always a way