Investing and Immigrating in Alberta
Why invest in Alberta?
Alberta has a super diverse economy, a positive business environment, and a population that just keeps on growing. It is a great place to invest, as it leads the Canadian average growth in employment, investments, GDP, and exports. Alberta has a great quantity of resources, exports that are super strong, a passion for innovation, a diverse economy, and a lot of diverse educated and skilled workers in their work force. With Alberta being ranked as the best managed province in Canada, with the lowest income taxes, it is a great place to invest and start a new business.
Opportunities to invest in Alberta
Alberta has many opportunities when it comes to your options with investing in businesses; this province has global leaders and are defining and redefining the high tech sectors. Alberta is also the country's third largest manufacturer of agri-food products in Canada. They also have great facilities in regards to life sciences, with developments in rehabilitative medicine, health informatics, nanotechnology and biomedical engineering. Oil and gas are the largest contributor to the GDP of the country, and they have one of the best transportation systems in Canada. Their rail, air cargo, road and pipelines are bringing Alberta's products internationally $100 billion.
How to invest in Alberta
You need to establish a company, there are many things to keep in mind when you are going to be investing in a foreign market. You will need to choose a business structure, register your business, and choose a location. When it comes to considering the type of business structure you are looking for, it is important to think about the nature and scope of the business, the degree of liability involved, financing requirements, and taxation issues etc.
Step 1: Registering your Business in Alberta
Registering your business is also something that needs to happen, this can be completed but it depends on the structure of the business when the exact process will be. You would need to go to Service Alberta website (which manages administers, and registers all businesses) to get information about the operating, incorporating, or choosing a business name. When it comes to choosing a location, for your business in Alberta there are many places you can go to get information about the different municipalities and the different regions. Some of those places are travel websites, statistics Canada, municipal websites, and also you can look at the Alberta Regional Dashboard which is an interactive open-data tool that has statistics on each of the municipalities.
Step 2: Banking and Finance in Alberta
When it comes to raising your capital, owners should make sure that they have knowledge in regards to the statutes and laws that are regulating your potential new business regarding financing. There are many banks that help with investment and financial services that can help you with your nationwide connections and your international presence. Aside from banks there are many trust and loan companies, credit unions, insurance companies and investment companies. There are many debt, equity, and government financing options. The Canadian department of finance helps investors with obtaining information in regards to financial institutions and they will also give you market information that you can use when planning to start a business in Alberta.
Step 3: The Tax System in Alberta
There are two different levels of taxes in Alberta, the federal taxes that are distributed by Canada Revenue Agency, and then Alberta Finance administers the provincial tax laws. Something important to note is that Canada imposes taxes on the basis of residency, not on citizenship so this means that residents and non-residents are subject to taxes if they are making income. Non-residents are generally taxed when there are capital gains earned, or on income made in Canada. Alberta however has many tax advantages, they have no PST (Provincial Sales Tax), payroll taxes, provincial capital taxes nor any machinery and equipment taxes.
What is Alberta Immigrant Nominee Program?
Once you have decided to invest in all that Alberta has to offer, there are a few different options and programs that you can choose from that will help you. Firstly while doing your research you will come across the Alberta Immigrant Nominee Program (AINP): which is retaining work-ready immigrants and is creating growth in Alberta's economy. Applicants can be chosen by the government and are able to apply for permanent residence through the IRCC, as they are the ones who make decisions on the applications to be permanent residents. The AINP is has multiple streams and multiple subcategories that are accessible from the program. There are three different sections, there is the strategic recruitment stream, the Employer-Driven Stream, and the Self-Employed Farmer stream. When it comes to investing and immigrating, the self-employed farmer stream is your best option.
Self-Employed Farmer Stream
If you want to invest in Alberta, as previously mentioned the agri-food industry is huge in this province. You might quality if you have the farm experience in managing the farm and the financial resources to run the farm. You need to bring proof that you have the farm management skills, the documentation of your businesses, your schooling background and work experience, your business plan, and proof that an institution in Canada will be dealing with your finances. As an investor you are probably aware that you will need to have a sufficient amount of money available to develop a farming operation. There also is a minimum of $500,000 CDN of money to be invested, be sure to include that you have documents to show that you have a minimum net worth of $500,000. Bring documentation of your business plan that includes your intentions to invest. You must invest in a primary production farming business, primary production farming areas are: dairy, wild game, fresh produce, manures and pesticides etc. Even if you are able to supply all of the above information, and that investing seems like a great idea to you still are not guaranteed a nomination or a permanent residence.
Contact Akrami & Associates
It is recommended to seek legal advice when it comes to understanding the federal structure and the provincial structure of laws in regards to taxes and investments; all of the applications and documentation that are required are hard to manage on your own. If you want to immigrate and invest your money in Canada, Alberta is a great choice, contact us at Akrami & Associates for help with your investment in Canada and we can help you manage all of the work it takes to start your economic growth in Canada, Call us at 416-477-2545.
With Akrami & Associates, there is always a way!!
Latest Immigrations News
Immigration options for healthcare professionals in Canada

Akrami & Associates | Careers Canada's healthcare system is renowned for its quality and accessibility, and this reputation has led to an increasing demand for skilled healthcare workers. The aging population and the ongoing need for healthcare services have created numerous opportunities for individuals in the healthcare field. [...]

Understanding the relevant experience requirement for Self-Employed Immigration

In the realm of immigration, the criteria for eligibility can be intricate and multifaceted. For those aspiring to move to Canada as self-employed individuals, understanding the relevant experience requirement is crucial. This requirement is especially pertinent for individuals who have taken part in cultural activities or athletics at [...]

Breaking News: IRCC Announces Exciting Changes to Parent and Grandparent Program

Canada places a strong emphasis on family reunification within its immigration system, aiming to assist Canadian citizens and permanent residents in bringing their loved ones to join them in Canada. A pivotal component of this effort is the Parents and Grandparents Program, which continues to thrive. Immigration, Refugees, [...]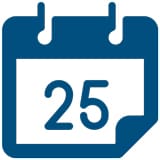 Book a Conslutation
One of our Representatives will
assist you with your matter. Book Now!
Click here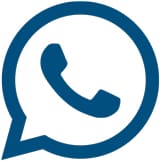 Call us for
more Information
+1-416-477-2545
Toll Free: 1-877-820-7121
Click here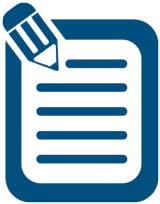 Write Us (Online Form)
Complete our form and one of our
Representatives will contact you.
Click here

Subscribe To Our Newsletter

There is always a way