Learn about Self-Employed Immigration
Are You a Foreign Business Owner?
The self-employed immigration program is a unique opportunity for foreign nationals who wish to be self-employed and are able to do so, bring their business to Canada. In fact, since the investor program shut down indefinitely in 2012, the start-up visa program and the self-employed immigration program are the two closest remaining immigration opportunities for entrepreneurs. So, if you're an ambitious business person with your eye on the Canadian market, keep reading this blog to learn all about the self-employed immigration program! We will cover who is eligible and how to apply.
What is the Self-Employed Immigration Program?
Well, as it sounds, this program sets out to help self-employed foreign nationals bring their business to Canada, and become permanent residents in the process. To be clear, you do not need to currently have a business in your country of origin which you intend to bring to Canada, you simply need to have the urge to be self-employed in Canada, and have the financial and experimental means to do so. There are some specific rules regarding involvement in the self-employed immigration program. These rules cover things like eligibility to be a self-employed business immigrant, and, the types of economic activities an individual is permitted to take part in. It is regulated that the foreign national take part in economic activities which fall under one of the three following categories:
cultural activities,
athletics, or
buying and managing a farm.
Eligibility for the Self-Employed Immigration Program
As mentioned, there are some specific eligibility requirements. These are as follows:
you must have relevant experience of at least 2 years in your area of intended business in Canada,
meet the selection criteria minimum score of 35,
you intend and are able to be self-employed in Canada, and
you can contribute to Canada's economy in one of the required areas.
Please note, the three categories may seem rather limiting and specific. Please follow this link for a list of occupations by their national occupational classification codes (NOC) which fall under one of the three eligible categories.
Applying for the Self-Employed Immigration Program
As a self-employed individual you can apply for permanent resident status based on your ability to demonstrate that you will make significant contribution to Canadian culture or athletics or if it is your intention to purchase and manage a farm. Though, this application is a very complicated application as you will need to demonstrate intentions as well as your future plans in Canada. You will need to produce a business plan that will satisfy an officer of your intentions. To help with these things, you could use proof of previous work or completed projects as an indication of what you can be expected to contribute to the Canadian economy in the long-term. This application process is done on a point system, much like the express entry program, though; you are not placed in the express entry pool. This is a separate selection process. What it important to understand, is that you are assessed on the basis of 5 categories to determine if you are granted permanent residence as a self-employed immigrant. The selection criteria break down as follows:
Selection Criteria
Maximum Points Possible
Education
25
Experience

-work experience over a long period of time, or at an international level in the relevant category is very beneficial

35
Age
10
Ability in English and/or French

-proven with language proficiency tests such as IELTS, CELPIP, and/or TEF

24
Adaptability
6
Total
100
Other Application Requirements
As with many other applications for permanent residence, you will be subject to a criminal record check to ensure you are not a risk to the security of Canadians. While, you will also likely need to complete a medical exam to ensure you will not place undue pressure on Canadian social services. Both the police clearances and the medical exams will also be required of dependents or partner accompanying you on your trip to Canada. While, you will also need to be aware that whether or not other members of your close family are accompanying you to Canada, you will need to provide details of their lives and criminal history checks for each individual. Finally, you will need to prove that you have enough money to support yourself and each of your family members while you are in Canada.
Please note, there is a $1050CAD non-refundable processing fee which accompanies your application. This must be paid before the application is submitted, and applies whether the application is approved or refused. Furthermore, there is a $490CAD non-refundable right of permanent resident fee you must pay if your application is approved and you are permitted to enter Canada as a permanent resident.
There are additional fees for each dependent child and/ or partner who accompanies you to Canada.
Contact Akrami & Associates
It is essential that you have taken all of the aforementioned important information in consideration prior to applying under the self-employed category of Immigration. Applying under this category can be an extremely complicated task to accomplish on your own because you are required to prove to an immigration officer you will be beneficial to the Canadian economy; therefore, it is highly recommended that you seek out professional and experienced help before attempting to submit the application. Here, at Akrami & Associates, we work and have experience with many different immigration issues. We have helped many of our clients become permanent residents under the self-employed category. If you believe that you might be eligible, please feel free to contact Akrami & Associates at our office at 416-477-2545 for more information or if you would like to book a consultation with an immigration professional for more advise.
With Akrami and Associates, there is always a way!
Latest Immigrations News
Understanding the Validity of Post-Graduation Work Permits

  Embarking on a journey of higher education is not merely about acquiring knowledge; it's also an investment in one's future. For international students in Canada, this investment often comes with the added benefit of being eligible for a Post-Graduation Work Permit (PGWP). This permit serves as a [...]

Credential assessment in Canada: how Akrami & Associates can assist you

  Embarking on a journey to Canada, whether as a skilled worker, student, or professional, is a significant milestone in one's life. The allure of this vast and diverse country, known for its quality of life, educational institutions, and career opportunities, has drawn people from all corners of [...]

Canada's demand for Skilled Workers: the new Express Entry priorities

As businesses across the country actively seek to fill numerous job vacancies, immigration has become a pivotal solution to address this issue. Recognizing this reality, the Canadian government is actively developing an immigration system designed to act as an economic engine. This strategic approach not only strengthens French-speaking [...]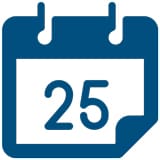 Book a Conslutation
One of our Representatives will
assist you with your matter. Book Now!
Click here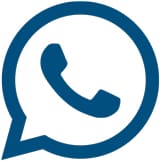 Call us for
more Information
+1-416-477-2545
Toll Free: 1-877-820-7121
Click here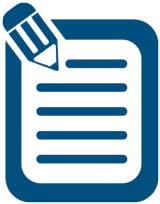 Write Us (Online Form)
Complete our form and one of our
Representatives will contact you.
Click here

Subscribe To Our Newsletter

There is always a way