Learn About the Atlantic Immigration Pilot Programs
The Atlantic Immigration Pilot Programs
Have you always dreamed of immigrating to Canada's beautiful east coast? With the laid back lifestyle the Atlantic Provinces are known for, no one would wonder why someone would want to build a life there. Recently, the Canadian government has seen that these provinces are a good place for new immigrants to get settled, while at the same time, there is an abundance of potential for growth and innovation in this area and foreign nationals can be a huge asset in achieving this. In this article, we will help you understand the Atlantic immigration pilot programs (AIP), and the application process which accompanies them!
What is the Atlantic Immigration Pilot (AIP)?
As mentioned, the Atlantic Immigration Pilot is a fairly new program, aimed at helping foreign nationals settle successfully into the Atlantic society so that they may quickly become productive contributing members of society. The program is a partnership between the federal Government of Canada and the four Atlantic provinces:
New Brunswick
Newfoundland and Labrador
Nova Scotia
Prince Edward Island
This program helps employers in these provinces hire candidates who aren't Canadian citizens or permanent residents, when they are unable to fill positions with local talent. The employer must be able to prove they could not find local talent to fill the position, though; they are exempt from applying for a labor market impact assessment. This program allows employers to fill positions with foreign nationals fairly quickly, and helps foreign nationals achieve permanent residence.
Why is This Program Unique?
Most programs which allow individuals to fill a position in Canada permanently, and achieve permanent residency begin with an the individual applying for the immigration program they are eligible for, and then being chosen from a pool of eligible candidates by a Canadian employer. The process of the AIP is fairly different. Under this program, businesses, governments and non-for-profits apply to the respective province to become designated as an eligible employer under the pilot. If they become a designated employer, they can offer jobs to skilled foreign workers and recent international graduates. For each job offer the employer must still show they have not been able to fill that job locally. However, as mentioned, they are exempt from applying for a Labour Market Impact Assessment.
The Process
· Step 1: Employer Designation
As mentioned, the employer must apply to become a designated employer. To do this, the employer must contact the Provincial Immigration Office to express interest.
Next, the employer must contact a participating settlement service provider organization and commit to preparing their workplace to welcome newcomers.
Once the employer can show they have worked to prepare their workplace to welcome newcomers, they now must actually apply to the province to become a designated employer. If they are successful in their application, the Atlantic Province will deem them a designated the employer.
Once the employer is a properly designated employer, the employer is free to search for a recruit that meets the eligibility requirements for the specific AIP program they are applying to. If they find a suitable individual, they can offer them the position.
· Step 2: Endorsement
Once the employer has found a recruit, they must connect the recruit with a participating settlement service provider organization. These organizations help facilitate the successful settlement of foreign nationals.
Then, the candidate will contact a settlement service provider organization to request a needs assessment. This will show what is required for them and their family to settle in Canada. Eventually, this needs assessment will lead to a settlement plan for themselves and their family.
Once the settlement service provider provides the candidate with a settlement plan after the needs assessment the candidate sends a copy of the settlement plan to the employer.
Now, the employer completes the provincial endorsement application under the specific stream which is relevant in the circumstance. They must show the candidate has the relevant work experience and include the job offer and settlement plan in the endorsement application which will be sent to the province.
The relevant province will review and approve the endorsement application if they see fit. Then, the province will send the candidate an endorsement letter.
· Step 3: Immigration application
Once the candidate has an endorsement letter from the province their employer is in, they will complete their application for permanent residence and send it to Immigration, Refugees and Citizenship Canada (IRCC). Then, the IRCC will process the application. Generally, processing times for this type of application is six months or less.
If the candidate's application for permanent residence is approved, they and their family can come to Canada. Upon the individual's/ families arrival in Canada, it is the employer's responsibility to support the new permanent residents in their integration within the workplace and community, by implementing the individual's settlement plan in partnership with the settlement service provider organization which provided the plan.
In sum, it is clear this is a highly involved application process, and is much different than the process of applying for express entry. It is the involvement and assistance on behalf of the employer which makes this program so unique, and promising.
Optional Temporary Work Permit
It is important to mention, in cases where it is urgent to fill the position a candidate may be eligible to apply for a temporary work permit. Certain conditions apply, such as having a valid job offer, a referral letter from the province and a commitment to apply for permanent residence. This allows individuals to begin working while their permanent resident application is being processed. Furthermore, this type of work permit is valid for one year, and, this is a closed work permit. This means candidates can only work for the employer who offered them a job. Finally, having a temporary work permit is no guarantee your application for permanent residence will be approved.
Contact Akrami and Associates
It is essential that you have taken all of the aforementioned requirements and documentation into consideration before you attempt to apply for the Atlantic Immigration Pilot Programs. Applications for permanent residence are difficult applications to pursue on your own. Akrami & Associates has assisted many clients with different immigration matters from temporary to permanent applications. We are equally excited about the AIP programs, and would love to help you with your application! If you believe you might be eligible for the AIP program, contact Akrami & Associates for more details at 416-477-2545. Our immigration experts have submitted many successful immigration applications and we can help you achieve your immigration goals as well. Contact us today!
With Akrami & Associates there is always a way!
Latest Immigrations News
Understanding the Validity of Post-Graduation Work Permits

  Embarking on a journey of higher education is not merely about acquiring knowledge; it's also an investment in one's future. For international students in Canada, this investment often comes with the added benefit of being eligible for a Post-Graduation Work Permit (PGWP). This permit serves as a [...]

Credential assessment in Canada: how Akrami & Associates can assist you

  Embarking on a journey to Canada, whether as a skilled worker, student, or professional, is a significant milestone in one's life. The allure of this vast and diverse country, known for its quality of life, educational institutions, and career opportunities, has drawn people from all corners of [...]

Canada's demand for Skilled Workers: the new Express Entry priorities

As businesses across the country actively seek to fill numerous job vacancies, immigration has become a pivotal solution to address this issue. Recognizing this reality, the Canadian government is actively developing an immigration system designed to act as an economic engine. This strategic approach not only strengthens French-speaking [...]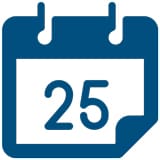 Book a Conslutation
One of our Representatives will
assist you with your matter. Book Now!
Click here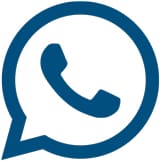 Call us for
more Information
+1-416-477-2545
Toll Free: 1-877-820-7121
Click here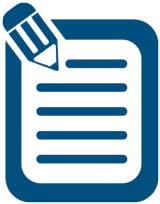 Write Us (Online Form)
Complete our form and one of our
Representatives will contact you.
Click here

Subscribe To Our Newsletter

There is always a way