Post Graduate Work Permit 2020
You did it! You graduated! In your hand you hold a degree, diploma or certificate. You've fallen in love with the great country of Canada and want to know your options on how you can extend your stay. A post graduate work permit just might your ticket. Read below for details on one way to make Canada your home for a while longer.
What is a post graduate work permit?
A post graduate work permit allows those who have completed their studies at a designated learning institution (DIL) to enter the Canadian work force and gain valuable experience. A post graduate work permit also gives foreign nationals a step ahead in gaining permanent residency in Canada. It is considered an "open work permit" which allows you to work for any Canadian employer who is eligible.
Important Note: In your lifetime, you are only eligible for post-graduate work permit.
Are you eligible for a post graduate work permit?
To be eligible you must meet the following requirements below:
Graduated from a designated learning institute and hold a diploma, degree or certificate
Maintained a full time status as a student for each semester
Meet all the requirements you need to complete for your study program
Apply within 180 days after your school issues your final marks
Hold a valid passport for the duration of the post graduate work permit
How to apply:
Once you have received official written notification from your designated learning institution that you will receive your diploma, degree or certificate, you have 90 days to apply for a post-graduate work permit.
You have 2 options for applying: online or paper. Online application remains to be the faster and most cost effective method.
Online application
create an account to submit all documentation and check status
Scan documents to upload
Be sure to fill to out all forms accurately and upload all required documents
Instant upload
Paper Applications are also accepted but require more patience
Slower processing time due to mail delivery
Applicant must pay all courier fees
Processing Times:
Current processing times are available on the CIC website, but typical timing is approximately 200 days.
How long is the post graduate work permit Valid for?
The length of your permit all depends on the length of your studies in Canada. Most post graduate work permits are equal to the program length. For example if your studies were a 2 year program- your permit will be 2 years.
Can I travel?
A post graduate work permit alone will not allow you to be able to leave and re-enter Canada. If you are wishing to travel during the permit period, you must have a valid visitor visa or eTA.
Can my spouse work?
Your spouse or common-law partner may be eligible for an open work permit once you post graduate work permit is accepted and approved .
Contact Akrami and Associates
Your future is in your hands. Applying for a post graduate work permit can be stressful and overwhelming. All representatives at Akrami and Associates have experience with submitting applicants and getting clients approved. You can rely on the help of our professionals to make sure your immigration matter will be treated in a wise manner. We will ensure that every case that obtains our services is handled by a designated to a qualified professional. Our representatives will do their best in order to ensure your maximum possibilities of success. If you have any questions or personal inquiries do not hesitate to contact us at 416-477- 2545 to book a consultation or you can send us an email at info@thevisa.ca.
With Akrami and Associates, there's always a way!
Latest Immigrations News
Understanding the Validity of Post-Graduation Work Permits

  Embarking on a journey of higher education is not merely about acquiring knowledge; it's also an investment in one's future. For international students in Canada, this investment often comes with the added benefit of being eligible for a Post-Graduation Work Permit (PGWP). This permit serves as a [...]

Credential assessment in Canada: how Akrami & Associates can assist you

  Embarking on a journey to Canada, whether as a skilled worker, student, or professional, is a significant milestone in one's life. The allure of this vast and diverse country, known for its quality of life, educational institutions, and career opportunities, has drawn people from all corners of [...]

Canada's demand for Skilled Workers: the new Express Entry priorities

As businesses across the country actively seek to fill numerous job vacancies, immigration has become a pivotal solution to address this issue. Recognizing this reality, the Canadian government is actively developing an immigration system designed to act as an economic engine. This strategic approach not only strengthens French-speaking [...]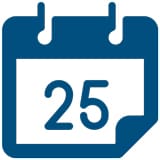 Book a Conslutation
One of our Representatives will
assist you with your matter. Book Now!
Click here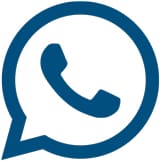 Call us for
more Information
+1-416-477-2545
Toll Free: 1-877-820-7121
Click here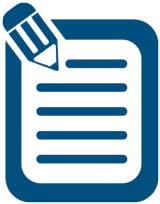 Write Us (Online Form)
Complete our form and one of our
Representatives will contact you.
Click here

Subscribe To Our Newsletter

There is always a way