Provincial Nominee Program How Does it Work
Provincial Nominee Program (PNP)
If you wish to immigrate to Canada and have a specific province in mind then the provincial nominee program (PNP) may be an option for you.
The provincial nominee programs allow Canadian provinces and territories to nominate a foreign individual who wish settle in a particular province in Canada.
The program is designed for workers who can contribute to the specific province or territory through their skill set, education and work experience. Their intent must be to reside in that province they apply for and wishing to become permanent residents of Canada.
Each province and territory targets certain groups to attract foreign individuals to their province. For example, one province may target students only while another province targets business individuals.
Two ways of Applying for Provincial Nominee Program
You can apply for provincial nominee program either through paper based application or through an online express entry application. The stream you decide to go with will determine if you have to submit a paper application or online application.
PNP through Paper-Based Process
Under a non-Express Entry stream, you apply to the province or territory for nomination
You must meet the eligibility criteria of the province that nominates you
Once you receive a nomination, you submit a paper application for permanent residence to Immigration, Refugees and Citizenship Canada
You must clear off medical exam and get police certificate- cannot be medically or criminally inadmissible
Pay all government fees online such as (processing fees, right of permanent residence fee RPRF, biometrics fee, third party fees such as medical exams, police certificates, Language testing, educational credential assessment)
When submitting your paper based application you must
Answer all questions on your application truthfully. Should you lie on your application you can be charged with misrepresentation and be banned for 5 years
Sign all forms
Make sure forms are not outdated
Include government fees
Include copy of nomination certificate from the province or territory
Include all supporting documentation
Mail out your application to the correct address
Paper based applications the processing times are 15 months to 19 months
If you are currently working in Canada, you may eligible to apply for bridging open work permit. Should you be eligible the bridging open work permit allows you to work in Canada, while you wait final decision for permanent residence.
You'll need the letter called "Acknowledgment of receipt – Application for permanent residence" to apply for a bridging open work permit
Paper-Based Decision on your application
Decision is based on the following factors:
You meet eligibility criteria of the program
You have sufficient funds to support yourself and accompanying family members when arriving in Canada
You are not medically or criminally inadmissible to Canada
Should your application be approved, you will be requested to submit
Your original or copy of your passport based on your country of citizenship
Pay landing fees, if not paid already
Once fees are paid, you will receive Confirmation of Permanent Residence (COPR) and receive Visa (if you come from a non-visa exempt country).You will also receive a letter that contains information of your COPR.
PNP through online Express Entry Application
Two ways to apply:
You can reach out to the province or territory that interest you and apply for a nomination under an Express Entry stream. Should the province or territory agree to nominate you, then you create an Express Entry profile or update your profile if you already have one and show that you have been nominated
You create an Express Entry profile and show interest in the provinces and territories. Should you receive notification of interest in your account then you contact them directly. You have to apply to their Express Entry stream and should you receive the nomination from the province you accept the invite electronically through your account.
In both cases when it comes to the online Express Entry:
You must meet the eligibility requirements of the province or territory.
You must submit an Express Entry profile and show that you meet Express Entry criteria, including the requirements for at least of the three federal immigration programs which include the:
Should you meet the requirements you will be put into the express entry pool of candidates.
Steps to take when the Province or Territory nominates you:
On your express entry profile you must show that you have nomination from the province or territory by selecting "YES" to confirm you have nomination under a PNP Express Entry Stream
Select the province that gave nomination
The province or territory must also confirm your nomination electronically
Submit your profile and contact the province or territory and provide your Express Entry profile number and Job Seeker Validation Code
This information than gets forwarded to IRRC and on your account you will receive a messages to accept or reject the nomination. Should you accept the nomination, you will receive letter in your account that confirms nomination. Your profile will be put into the Express Entry Pool and get awarded 600 extra points that will assist you getting the invite. Maximum points you can get is 600, therefore if you got points for job offer or study in Canada only 600 points get awarded toward your nomination for your CRS score.
Should you reject or ignore the nomination, you will stay in the Express Entry Pool and have to wait until another province or territory nominates you to be eligible for PNP.
You must register for job bank within 30 days of creating your Express Entry Profile to be put into the Express Entry Pool and then wait until you get an invite from the province.
Applying for Permanent Residence through Express Entry
To be able to apply for Permanent Residence through the Express Entry, you must be first invited to apply. Should you be invited, you will receive an online notification that you have 60 days to submit permanent residence application online. It also informs you under what program you can apply under, how many points you were awarded, deadline for your application. You must ensure all your supporting documentation are provided and have paid all government fees.
What happens if the Province or Territory withdraws my nomination?
Should your nomination be withdrawn from the province or territory before you are invited to apply for permanent residence then unfortunately you must withdraw your profile from the Express Entry Pool and submit a new profile.
If the province or territory decides to withdraw your nomination after you got invited for permanent residence, but before submitting your application, you must unfortunately decline the invitation and withdraw your current profile and submit a brand new profile.
Should you decide to submit your application even though the province has changed their mind, they will still refuse your application and you will end up losing government fees. Also, you can be found inadmissible to Canada for not following instructions and being banned for 5 years.
Contact Akrami & Associates
If you are looking to immigrate to Canada and have a particular province in mind but not sure if you qualify to apply then contact us at 416-477-2545 for more information.
Akrami and Associates has assisted many clients obtain permanent residency through different immigration routes including provincial nominee programs.
Reach out to us for more information to help you reach your immigration goals.
With Akrami & Associates there is always a way!!
Latest Immigrations News
Understanding the Validity of Post-Graduation Work Permits

  Embarking on a journey of higher education is not merely about acquiring knowledge; it's also an investment in one's future. For international students in Canada, this investment often comes with the added benefit of being eligible for a Post-Graduation Work Permit (PGWP). This permit serves as a [...]

Credential assessment in Canada: how Akrami & Associates can assist you

  Embarking on a journey to Canada, whether as a skilled worker, student, or professional, is a significant milestone in one's life. The allure of this vast and diverse country, known for its quality of life, educational institutions, and career opportunities, has drawn people from all corners of [...]

Canada's demand for Skilled Workers: the new Express Entry priorities

As businesses across the country actively seek to fill numerous job vacancies, immigration has become a pivotal solution to address this issue. Recognizing this reality, the Canadian government is actively developing an immigration system designed to act as an economic engine. This strategic approach not only strengthens French-speaking [...]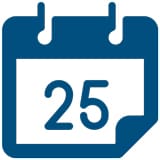 Book a Conslutation
One of our Representatives will
assist you with your matter. Book Now!
Click here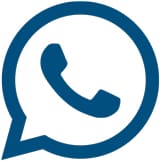 Call us for
more Information
+1-416-477-2545
Toll Free: 1-877-820-7121
Click here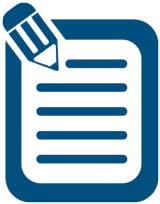 Write Us (Online Form)
Complete our form and one of our
Representatives will contact you.
Click here

Subscribe To Our Newsletter

There is always a way