Removal Order from Canada
Authorization to Return to Canada ARC
If you have received a removal order from the government of Canada and wishing to return then you may be eligible to apply for Authorization to Return to Canada.
Individuals that get removal order can be either due to:
Refugee application refused and received deportation order
Having overstayed your welcome stay as a visitor or worker
Convicted of a criminal record
To be able to return to Canada depends on your circumstances and your purpose of visit. Most individuals are eligible to apply for ARC unless you have a criminal record then you would also need to apply for Temporary Resident Permit or Criminal Rehabilitation if eligible.
There are different types of removal orders you can receive which are discussed below and steps to be taken.
Types of Removal Orders
Prior to applying for ARC application you must first determine if this is the actual document you need to apply for. The need for an ARC is dependent on the removal order you received. There are three specific types of removal orders, which include:
a departure order
an exclusion order
or a deportation order
Removal orders are given in the form of a document which is sent from either Citizenship and Immigration Canada (CIC) or Canada Border Services Agency (CBSA). This document will have a form number, which will tell you what type of removal order you received since this number will correspond to one of them.
Departure Order
When you receive a Departure Order it gives you specified date you are expected to leave, usually within 30 days of the letter you receive.
It is very important when you exit Canada that you verify your departure at the port of exit with the immigration officer. When you verify your departure and have left within the 30 days of the letter received then you do NOT need to apply for ARC. As long as you have left on time then you can simply re-enter like normal and ensure to carry documentation that proofs you left on time. Should you not have proof that you exited on time then the immigration officer have to right to deny you entry and request you to apply for ARC application. Therefore it is very important to get the exit stamp on your passport to verify your departure.
Exclusion Order
When you receive an Exclusion Order, it means you have to exit Canada within 30 days of the letter received and not return till one year has surpassed. If you complied with the one year condition then you may travel like normal. However, if you failed to exit on time or cannot wait 1 year to return then you may be eligible to apply for ARC application.
Your purpose of visit must and ties to home country must be good to be successful in obtaining an ARC application.
Deportation Order
The final kind of removal order is a Deportation Order, which is usually received if you were convicted of criminal offense in Canada, your refugee application was refused or you overstayed your welcome stay as a visitor or worker in Canada.
If you received a deportation order you must exit Canada within 30 days of receiving the letter and apply for ARC if you wish to return in the future.
If you were convicted of a criminal offense inside or outside of Canada then you would need to apply for additional documentation on top of the ARC
record suspension if the offense happened inside Canada
criminal rehabilitation or TRP if the offense happened outside of Canada
Direction to Leave Canada
One commonly misinterpreted document is the Direction to Leave Canada, if you receive this document you are able to enter and leave Canada and do not need to apply for an ARC. However, when you receive a direction to leave Canada letter then you need to comply with conditions set. Most individuals that receive this document are due to the immigration officer having doubts about your entry and that you will not exit on time. Therefore, you would need to bring documentation along for future trips to proof your intent is only for temporary stay and have reasons to go back to your home country.
ARC Eligibility
When you apply for ARC, you are essentially asking the government of Canada for special permission to enter Canada. ARC application typically takes 12-18 months for a decision to be rendered on the application. To ensure the outcome is positive then you must provide the government with compelling reason of your need to enter Canada. To be successful in obtaining an ARC you must demonstrate:
you have good reasons for travel to Canada
you will not overstay your welcome stay
you have reasons to go back to your home country
you are able to support your stay
you will not repeat the behavior that initially caused your removal to be issued
you are not threat to canadian citizens
ARC Documents
Some of the documents you would need to submit with ARC application include:
copy of your passport
a written letter explaining why you need to enter Canada
a Temporary Resident Visa (TRV) application form or eTA
two passport size photos taken within the last six months
government fee in the amount of $400
Contact Akrami & Associates
If you have received a removal order from Canada and not sure what steps you need to take to enter Canada then contact Akrami & Associates for more information. Our dedicated professionals have assisted many clients successfully enter Canada and we can help you reach your immigration goals as well.
Contact us today at 416-477-2545 for a consultation or email us at info@thevisa.ca
With Akrami and Associates, there is always a way!
Latest Immigrations News
Understanding the Validity of Post-Graduation Work Permits

  Embarking on a journey of higher education is not merely about acquiring knowledge; it's also an investment in one's future. For international students in Canada, this investment often comes with the added benefit of being eligible for a Post-Graduation Work Permit (PGWP). This permit serves as a [...]

Credential assessment in Canada: how Akrami & Associates can assist you

  Embarking on a journey to Canada, whether as a skilled worker, student, or professional, is a significant milestone in one's life. The allure of this vast and diverse country, known for its quality of life, educational institutions, and career opportunities, has drawn people from all corners of [...]

Canada's demand for Skilled Workers: the new Express Entry priorities

As businesses across the country actively seek to fill numerous job vacancies, immigration has become a pivotal solution to address this issue. Recognizing this reality, the Canadian government is actively developing an immigration system designed to act as an economic engine. This strategic approach not only strengthens French-speaking [...]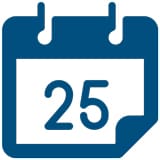 Book a Conslutation
One of our Representatives will
assist you with your matter. Book Now!
Click here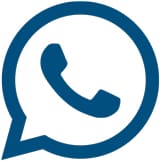 Call us for
more Information
+1-416-477-2545
Toll Free: 1-877-820-7121
Click here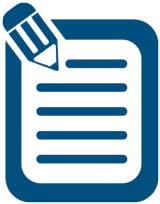 Write Us (Online Form)
Complete our form and one of our
Representatives will contact you.
Click here

Subscribe To Our Newsletter

There is always a way