Sponsoring a spouse with a criminal record
Immigration Officers are vigilant when it comes to accessing foreign national's admissibility to Canada in order to ensure the safety and security of Canada, it's citizens and permanent residents. Your spouse may be denied entry into Canada if they have a criminal record. There are options available to overcome the inadmissibility though. Continue reading below to learn how to sponsor your spouse to come to Canada even if they have a criminal record
Overcoming criminal inadmissibility
The most important step in sponsoring a spouse with a criminal record is to be it resolved. Whether that be having the record expunged, obtaining Criminal Rehabilitation or being deemed rehabilitated. Criminal Rehabilitation means that you have proved without doubt that criminal activity is in your past, you are very unlikely to reoffend and will not be a threat to Canada, it's citizens or permanent residents.
Criminal Rehabilitation Eligibility
In order to be eligible for criminal rehabilitation a certain amount of time has had to of passed before you can even apply. The time depends on a number of factors but mainly dependent of the time elapsed since the criminal charge occurred. For a summary conviction/ misdemeanor at least 5 years must of passed. For a felony conviction/ indictable offence a minimum of 10 years must have passed. The time starts from when you have completed all the conditions of the sentence- including jail time, probation etc. If the offence committed would have resulted in prison term of 10+ years, you are not eligible for criminal rehabilitation.
Documentation essential for criminal rehabilitation
Your criminal admissibility is addressed when applying for criminal rehabilitation. You must prove that you do not pose any threat to Canada, it's citizens or permanent residents and that you have reformed from your criminal past. You must also provide proof that you have completed any and all sentences given to you. Police clearances from all places lived since the age of 18 for 6 months or more need to submit along with court documents from all charges. This will allow officers to see exactly what the chargers were, how much time has passed and to ensure that all conditions were met. You must also prove that you are a productive member of society and not a threat.
A detailed personal statement and reference letters are important to include. This may help strengthen your argument that you should be able to enter Canada. The more information and documentation you provide, the better your chances of gaining criminal rehabilitation.
Coming to or remaining in Canada without criminal rehabilitation
If you are not eligible for criminal rehabilitation, in some cases you can submit a temporary resident permit to enter or remain in Canada.
Next Steps
Upon receiving the application for criminal rehabilitation, the immigration officer will review it along with all supporting documents. If you are eligible to apply, the officer will make a positive or negative recommendation and forward the application to the next authority level that will approve or deny the recommendation. For serious offences the Minister of Immigration, Refugees and Citizenship makes the final decision. For less serious offences the manager of local immigration office usually makes the final decision. This process usually takes approximately 12 months depending on the severity and nature of the crimes.
Akrami and Associates
Overcoming criminal inadmissibility and spousal sponsorship are 2 of the most time consuming, detail oriented and sometimes confusing applications. It is important that close attention is paid to every detail during the application process. The failure to do so could result in application refusal and could possibly make you ineligible to ever enter Canada or sponsor. It is highly recommended to seek professional advice and assistance before attempting the application process. At Akrami and Associates, our team of legal representatives have helped hundreds of clients overcoming inadmissibility and sponsor their spouses. Contact us today at 416-477-2545 to discuss.
At Akrami & Associates, there is always a way!
Latest Immigrations News
Understanding the Validity of Post-Graduation Work Permits

  Embarking on a journey of higher education is not merely about acquiring knowledge; it's also an investment in one's future. For international students in Canada, this investment often comes with the added benefit of being eligible for a Post-Graduation Work Permit (PGWP). This permit serves as a [...]

Credential assessment in Canada: how Akrami & Associates can assist you

  Embarking on a journey to Canada, whether as a skilled worker, student, or professional, is a significant milestone in one's life. The allure of this vast and diverse country, known for its quality of life, educational institutions, and career opportunities, has drawn people from all corners of [...]

Canada's demand for Skilled Workers: the new Express Entry priorities

As businesses across the country actively seek to fill numerous job vacancies, immigration has become a pivotal solution to address this issue. Recognizing this reality, the Canadian government is actively developing an immigration system designed to act as an economic engine. This strategic approach not only strengthens French-speaking [...]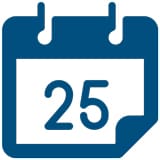 Book a Conslutation
One of our Representatives will
assist you with your matter. Book Now!
Click here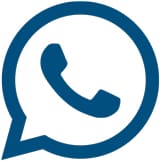 Call us for
more Information
+1-416-477-2545
Toll Free: 1-877-820-7121
Click here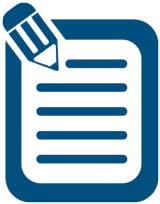 Write Us (Online Form)
Complete our form and one of our
Representatives will contact you.
Click here

Subscribe To Our Newsletter

There is always a way