Spousal Sponsorship Questions!
Apply for Spousal Sponsorship
We get tons of clients who want to apply for spousal sponsorship, but need some help understanding some key points regarding the application. To help, we've compiled some useful information for some commonly asked questions regarding their applications for spousal sponsorship. Keep reading, and enjoy! We hope this helps you understand the process a little better.
Q: What does current or previous undertaking mean on a spousal sponsorship application?
An undertaking is an agreement sponsors are obligated to commit to. An undertaking makes the sponsor financially responsible for the individual they have chosen to sponsor. To be more specific, a previous undertaking refers to a commitment you were previously a part of, whereas a current undertaking refers to the commitment one is still a part of. An undertaking, as mentioned, confers financial responsibility and requires the sponsor to ensure their partner has all the basic necessities to life, and access to health care which is not provided publicly. Once the principal application obtains permanent residency, the undertaking is in effect. An undertaking is a three year agreement, no matter what. Please note, the undertaking remains in effect regardless of any change in circumstance.
Previous undertakings can have a profound effect on one's ability to sponsor their spouse currently. However, as long as one complies with the requirements of an undertaking and the undertaking is complete, a previous undertaking will not affect your ability to become involved in a new undertaking.
Q: Who is Eligible to Sponsor their Spouse to Canada?
You may be eligible to sponsor your spouse if you are:
A Canadian citizen, a permanent resident of Canada or a Registered Indian in Canada;
At least 18 years of age;
Currently living within Canada;
Able to prove that you have sufficient funds to provide basic necessities for your spouse and their dependent children while in Canada.
Q: Is there a minimum Income Requirement to be Eligible to Sponsor my Spouse?
Fortunately, there is no minimum income requirement to sponsor your spouse, common-law or conjugal partner to Canada. There is a restriction regarding the financial situation of applicants, but this simply states you cannot sponsor someone if you are on welfare or any other social assistance program. Furthermore, if you have defaulted on a previous undertaking, you are also ineligible to sponsor an individual for financial reasons. Ultimately, your financials will still be assessed to determine whether or not you can be reasonably expected to handle the costs of an undertaking, without applying for social assistance yourself. This is the way the government of Canada assesses financial eligibility – there is no minimum ret requirement.
Q: Who is Ineligible to Sponsor their Spouse to Canada?
You may be ineligible to sponsor your spouse if you:
Were sponsored by a spouse or partner within the last five years;
Sponsored a previous spouse or partner and three years have not elapsed since this person became a permanent resident;
Are in default of a previous sponsorship undertaking;
Are in the process of bankruptcy;
Receive social assistance (except for disability);
Were convicted of an offence that caused bodily harm to a relative, a violent or sexual offence or you attempted or threatened to commit any of these offences;
Are in prison;
Are under a removal order;
Have already applied to sponsor your current spouse, partner or child and have not yet received a decision on that application
Q: Can I sponsor if I live outside Canada?
Yes and no. If you are a Canadian citizen you can sponsor your spouse from outside Canada. You cannot sponsor your spouse if you live outside Canada and are not a Canadian citizen. To sponsor your spouse from outside Canada as a Canadian citizen, you must reside within Canada once the sponsored person becomes a permanent resident.
Q: How Do I Know Whether Inland or Overseas Sponsorship is right for me?
Well, this depends entirely on your specific situation. If you and your spouse are living together in Canada and it is possible for both of you to remain together in Canada, then inland sponsorship may be an option for you. However, if you and your spouse are not together in Canada, or, you know they will not be able to remain in Canada the entire time the application is in process, it is probably best you apply for overseas sponsorship.
Q: Do I have to Submit Police Certificates and Medical Exams with my Spousal Sponsorship application?
No, you do not need to submit these documents with your application, but you may need to provide them eventually. Depending on your country of origin though, these could actually be some of the required documents with the initial application. For this reason applicants should always check country specific requirements. More likely though, it will be the case that applicants are requested for these documents while the application is in process, and they will have a specific period of time to fulfill the request for these documents. Requests from the Canadian consulate for extra documents is a very important reason individuals must inform the Canadian government if their contact information changes. It is always a shame when applications are refused because an applicant missed a deadline on a government request – as they will not simply re-open the file.
Contact Akrami & Associates
Should you have any further questions or need further information about Spousal Sponsorships, it is important to properly research and ask several questions before applying for one. By doing the appropriate research and asking several questions beforehand, this will ease your worries and assist you with the application process. Many immigration applications are difficult to pursue on your own and it is highly recommended that you seek out professional and experienced help before attempting to apply. Here, at Akrami & Associates, we work and have experience with many different immigration issues. We have helped many of our clients obtain permanent residency in Canada through the Spousal Sponsorship program. If you believe that you may be eligible to apply under the Spousal Sponsorship program, please feel free to contact Akrami & Associates at our office at 416-477-2545 for more information or if you would like to book a consultation with an immigration professional for more advice.
With Akrami & Associates, there is always a way!
Latest Immigrations News
Understanding the Validity of Post-Graduation Work Permits

  Embarking on a journey of higher education is not merely about acquiring knowledge; it's also an investment in one's future. For international students in Canada, this investment often comes with the added benefit of being eligible for a Post-Graduation Work Permit (PGWP). This permit serves as a [...]

Credential assessment in Canada: how Akrami & Associates can assist you

  Embarking on a journey to Canada, whether as a skilled worker, student, or professional, is a significant milestone in one's life. The allure of this vast and diverse country, known for its quality of life, educational institutions, and career opportunities, has drawn people from all corners of [...]

Canada's demand for Skilled Workers: the new Express Entry priorities

As businesses across the country actively seek to fill numerous job vacancies, immigration has become a pivotal solution to address this issue. Recognizing this reality, the Canadian government is actively developing an immigration system designed to act as an economic engine. This strategic approach not only strengthens French-speaking [...]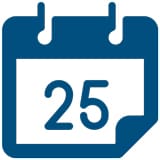 Book a Conslutation
One of our Representatives will
assist you with your matter. Book Now!
Click here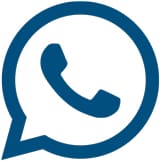 Call us for
more Information
+1-416-477-2545
Toll Free: 1-877-820-7121
Click here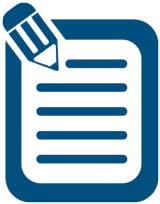 Write Us (Online Form)
Complete our form and one of our
Representatives will contact you.
Click here

Subscribe To Our Newsletter

There is always a way