Spousal Sponsorship and Personal Statement
Personal Statement
A personal statement is not a mandatory requirement for a sponsorship application but it goes a long way to support the genuineness of your application. Things you might want to consider in a personal statement are:
Relationships that Began Online:
What website did you use to contact your spouse and who initiated contact (also list the date of first contact)?
For the person who initiated contact, what about your spouse first attracted you/how did you notice them online? (interesting profile on a social networking website or dating website, their picture, a comment they posted in an online discussion)
What types of communication did you use to speak to your spouse (email, instant message, headset while gaming, skype, phone, etc)?
How often did you speak to your spouse during the first stage of your relationship?
When did you and your spouse become an official couple? (give details regarding the circumstances of this change)
List the date and place of when you first met your spouse in person. Describe the circumstances of your meeting and how you felt at the time.
Couples with Children (includes step-children)
List the names, dates of birth, and citizenship of all your children
Talk about some of the family activities you enjoy
Talk about the relationship between new parents and step-children (how the child was introduced to their step-parent, if they attended the wedding, if they get along well, etc.)
If you like you can include documents demonstrating the relationship from the children's perspectives or how they feel about immigration if they will be moving to Canada (family drawings from younger children, letters of reference discussing the family from older children)
Arranged Marriages
Arranged marriages are not common in Canada. Help the Immigration Officer reviewing your file understand your situation by explaining why arranged marriages are important to your culture/family and talk about some of the ceremonies and common occurrences surrounding the arrangement of a marriage.
Explain how the marriage was arranged: Who in your family met your spouse? What details were you given about your spouse? What made your family think your spouse would be a good match for you? (Include a reference letter from the person/people who helped arrange the marriage)
Talk about how your relationship progressed after your marriage (what qualities about your spouse do you like, what do you have in common, are you happy with your decision?).
Contact Akrami & Associates Immigration Law firm
For further information with respect to your Canadian immigration, we invite you to contact our experienced immigration representatives. 
Latest Immigrations News
Responsibilities for Sponsor and Applicant

For all sponsorship applications, sponsors must: Ensure that they meet sponsorship criteria and eligibility requirements and are sponsoring a relative that is a member of the spouse or common-law partner in Canada class, Complete the undertaking and the sponsorship agreement, Respond to the self-declaration schedules related to sponsorship [...]

Genuineness of a Relationship

Spousal Sponsorship Genuineness In assessing the eligibility for permanent residence of a spouse or common-law partner, officers must ensure that relationships between the sponsor and spouse or common-law partner and their relationships with dependent children are genuine. In ensuring that marriages or common-law partnerships are genuine, officers must [...]

Family Class Sponsorship Co-Signing a Sponsorship

Co-signers Co-Signing a Sponsorship The spouse or common-law partner of the sponsor may co-sign an undertaking to help meet income requirements by pooling resources; however, common-law relationships must have met common-law requirements prior to co-signing . Other family members may not co-sign. Co-signers should not co- sign when [...]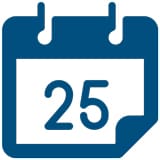 Book a Conslutation
One of our Representatives will
assist you with your matter. Book Now!
Click here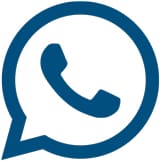 Call us for
more Information
+1-416-477-2545
Toll Free: 1-877-820-7121
Click here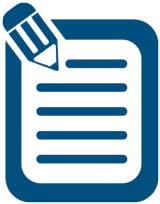 Write Us (Online Form)
Complete our form and one of our
Representatives will contact you.
Click here

Subscribe To Our Newsletter

There is always a way