Let us Learn about Super Visas
Super Visa
Family is the most important thing in the world! We sometimes get caught up in the everyday life that we do not make time to call, or visit our parents and grandparents. At Akrami & Associates understand the beauty of having someone around you who once took care of you. The feeling is unmatchable! Life is more enjoyable when it is spent with the people who mean the most to you, and when you are separated by thousands of kilometers it can seem almost impossible to include them in your life. That is the reason why at Akrami&Associates we do our very best to help our clients achieve success at bringing their parents and grandparents into Canada. Keep in mind that the process of bringing your parents and grandparents into Canada can be difficult but every step along the way is important and requires an intense amount of attention.
What is a Super Visa
A Super Visa is essentially a Visitor's Visa which is granted only to the parents and grandparents of Canadian citizens and permanent residents. The Super Visa can have a validity of up to 10 years. Once the visa is granted to the individual, they are given a maximum amount of time that they can stay inside of Canada per visit. This amount of time is usually given by the officer on the border on the day of entry.
Differences between Super Visa and other visas
The difference between a Super Visa and any other type of visa is that you are allowed to stay in Canada for a longer period of time than just a regular visitor visa. The applicant can say for up to 2 years in Canada with their Super Visa.
Requirements
Before you apply for the Super Visa you first must ensure that you are eligible to do so. There are certain requirements that the visitor must meet in order for his Visa request to be considered. First and foremost the visitor needs to show sufficient enough proof to convince the officer on the day of that you will have strong enough ties with your home country that you will go back once the validity of the Super visa expires. In addition to that the visitor needs to be able to show sufficient enough funds to show that he or she can afford the average living cost in Canada. The individual/s coming into Canada need to show that they are not a threat to Canada's National security and are a law abiding individual with no criminal record. You also need to show proof that you have no intentions of working or studying in Canada while you are living here unless you are authorized to. Super visa applicants may be required to undergo a medical examination in order to come to Canada. You can undergo a medical examination on the moment of by contacting a Panel physician or wait until your application is reviewed and the medical instructions are sent to you. There are certain requirements that even the individuals inviting the family member over need to meet. They need to show proof of their status in Canada (Pr card, Passport) and provide the amount of people that live in the household.
Financial requirements
The individuals who are inviting the applicant need to make a promise of financial support for the whole duration of the applicants stay. You also need to show proof that your child or grandchild's household meets the minimum necessary income such as a Notice of Assessment (NOA) or T4/T1 for the most recent tax year, employment Insurance stubs, pay stubs ad bank statements etc. Another important thing that must be provided for the officer to see is the proof of payment for medical insurance from a Canadian Insurance company that is been valid for at least 1 year from the date of entry with a minimum coverage of $1000,000. The following table shows the required income minimum for an every individual coming into Canada.
Low Income Cut-Off (LICO)
Size of Family Unit

Minimum necessary income

1 person (your child or grandchild)

$24,949

2 persons

$31,061

3 persons

$38,185

4 persons

$46,362

5 persons

$52,583

6 persons

$59,304

7 persons

$66,027

More than 7 persons, for each additional person, add $6,723
Contact Akrami & Associates!
Families deserve to spend quality time together. Nevertheless, Canadian immigration laws have certain requirements for applicants in order to protect the country. Filling applications and preparing for the correct documents can be confusing and, sometimes, overwhelming. In addition, the criteria set by the Canadian government is very strict. Your application can be denied if any vital information is missed or overlooked. Therefore, it is important to have your questions answered by immigration professionals. Talking to experienced immigration professionals not only will ease your concerns about the Canadian immigration progress, but also will allow you to gain more understanding of your own case. Most importantly, immigration professionals have profound knowledge of Canada's immigration system that can aid the success of your case. Akrami and Associates is an experienced immigration law firm that works with different immigration cases professionally and efficiently. Our goal is to help you enter Canada and reunite with your family. If you still have questions regarding how to apply for a super visa or feel unclear about any aspects of a super visa, please feel free to contact Akrami and Associates at 416-477-2545 or info@thevisa.ca to book a consultation with an immigration expert for further assistance.
Latest Immigrations News
Understanding the Validity of Post-Graduation Work Permits

  Embarking on a journey of higher education is not merely about acquiring knowledge; it's also an investment in one's future. For international students in Canada, this investment often comes with the added benefit of being eligible for a Post-Graduation Work Permit (PGWP). This permit serves as a [...]

Credential assessment in Canada: how Akrami & Associates can assist you

  Embarking on a journey to Canada, whether as a skilled worker, student, or professional, is a significant milestone in one's life. The allure of this vast and diverse country, known for its quality of life, educational institutions, and career opportunities, has drawn people from all corners of [...]

Canada's demand for Skilled Workers: the new Express Entry priorities

As businesses across the country actively seek to fill numerous job vacancies, immigration has become a pivotal solution to address this issue. Recognizing this reality, the Canadian government is actively developing an immigration system designed to act as an economic engine. This strategic approach not only strengthens French-speaking [...]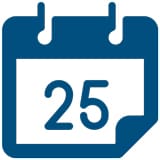 Book a Conslutation
One of our Representatives will
assist you with your matter. Book Now!
Click here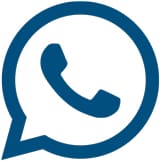 Call us for
more Information
+1-416-477-2545
Toll Free: 1-877-820-7121
Click here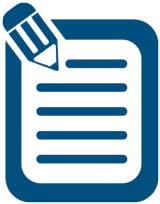 Write Us (Online Form)
Complete our form and one of our
Representatives will contact you.
Click here

Subscribe To Our Newsletter

There is always a way