Super Visa Eligibility for Parent and Grandparents
AM I ELIGIBLE FOR A SUPER VISA?
Are you a permanent resident or Canadian citizen? Do you wish your parents or grandparents could come and visit you for long periods of time? Are you confused about what a super visa is? Family is one of our main priorities at all times, and not having them in Canada can be tough. This blog will answer all of your inquiries about Canadian super visas.
What is a super visa in Canada?
Like a regular visitor's visa, a super visa is a travel document that allows you to travel to Canada. It lets the immigration officer know that you are fully eligible to enter the country. A super visa varies in the sense that even though it is still a multiple entry visa (meaning that you are allowed to enter and exit Canada as many times as you want as long as the visa is valid), but the only difference is that the maximum period that an individual can stay in Canada for is 2 years. A super visa is usually valid for about 10 years.
Who can obtain a super visa in Canada?
Unlike a visitor's visa, in order to obtain a super visa, you must be the parent or grandparent of a permanent resident or Canadian citizen. This is due to the fact that you are to be invited to the country, and cannot apply without a letter of invitation.
What are the requirements for a Canadian super visa?
The requirements for a super visa are:
Being the parent or grandparent of a Canadian permanent resident or citizen
Obtaining a letter of invitation from your child/grandchild that states how they will financially support you during this visit, the amount of people in their household, and a copy of their legal status document (proof or citizenship or permanent residency document)
Obtaining medical insurance offered by a Canadian company. This must be valid for at least one year, cover at least $100,000 and proof that it has been paid must be obtained
You must be able to convince the immigration officer that you will be returning to your home country after your stay has finished (your ties to home country, financials, etc.)
You must apply from overseas (not from Canada)
You must be allowed to enter into Canada (you must not be inadmissible because of medical, criminal or security reasons)
You may need a medical exam
You may need to meet other certain conditions, depending on your case
What are the financial requirements for a super visa in Canada?
Due to the fact that your child or grandchild will be financially responsible for you for the duration of your stay, it is important that they keep their income in mind when you apply for a super visa. When doing so, it is important to convince the immigration officer that they are financially capable of supporting you. This can be done through submitting a tax notice of assessment, a pay stub or any document where your income is reflected. The minimum income required is described below. Please note LICO requirements changes, check CIC website for latest update
Low Income Cut Off
Amount of People
Minimum Gross Income
1 person (your child or grandchild)
$24,949
2 persons
$31,061
3 persons
$38,185
4 persons
$46,362
5 persons
$52,583
6 persons
$59,304
7 persons
$66,027
Each additional person
$6,723
How do I apply for a super visa in Canada
The first step to apply to a super visa in Canada is to get all of your necessary documents together. The next step would be to send in the application either electronically or on paper. It is recommendable that you do it online, as this reduces courier fees and the time that mail couriers take to deliver your packages. Furthermore, you can prevent delays regarding processing as you will be able to access any feedback in real time. It will be easier to submit documents, as well as obtaining faster updates, and therefore, a faster application process. Nevertheless, applying online does mean that you need a camera or scanner, and constant access to the internet. If you do decide to physically mail it by paper, then you need to mail it to the Visa Application Centre (VAC) that corresponds to your area or country.
After you have sent in your application for your super visa, it is important to keep in mind that most applications take at least a few weeks to be processed. During this time, you will receive an instruction letter stating how to provide your biometrics at a Visa Application Centre (VAC). Your biometric information will include a photo and your fingerprints. You will also need to pay the biometrics fee. Other especial documents such as a medical exam or police background check might be required, as well as an interview with immigration officials.
Can I work or study while on a super visa in Canada?
When you visit Canada, you need to keep in mind that a super visa does not act as a study permit or work permit. If you want to study or work, you will need to process either permit. There are some exceptions to this rule (for example, you do not need a study permit if you are studying for 6 months or less), but for the majority of cases, you do need to process a permit.
Contact Akrami and Associates
Having your family around can be the positive impact that you need in your life, and you deserve to be able to spend time with them. The application for a super visa can be overwhelming and complicated due to all of the different components and steps that all have equal importance. It is unnecessary for you to be stressed because of this process, when you can put it in the hands of our professionals and let them do the rest for you.
At Akrami and Associates we count with endless experience surrounding all immigration matters and our representatives would love to aid you in yours! You can be sure that your super visa application will be handled wisely and carefully, and they will do everything in their power to ensure your maximum chances of success! If you have any questions, feel free to contact us at (416) 477-2545, or at info@thevisa.ca to book a consultation.
With Akrami and Associates, there is always a way.
Latest Immigrations News
Understanding the Validity of Post-Graduation Work Permits

  Embarking on a journey of higher education is not merely about acquiring knowledge; it's also an investment in one's future. For international students in Canada, this investment often comes with the added benefit of being eligible for a Post-Graduation Work Permit (PGWP). This permit serves as a [...]

Credential assessment in Canada: how Akrami & Associates can assist you

  Embarking on a journey to Canada, whether as a skilled worker, student, or professional, is a significant milestone in one's life. The allure of this vast and diverse country, known for its quality of life, educational institutions, and career opportunities, has drawn people from all corners of [...]

Canada's demand for Skilled Workers: the new Express Entry priorities

As businesses across the country actively seek to fill numerous job vacancies, immigration has become a pivotal solution to address this issue. Recognizing this reality, the Canadian government is actively developing an immigration system designed to act as an economic engine. This strategic approach not only strengthens French-speaking [...]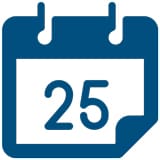 Book a Conslutation
One of our Representatives will
assist you with your matter. Book Now!
Click here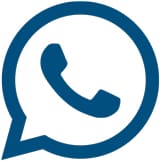 Call us for
more Information
+1-416-477-2545
Toll Free: 1-877-820-7121
Click here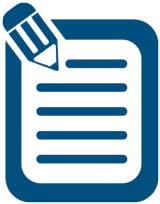 Write Us (Online Form)
Complete our form and one of our
Representatives will contact you.
Click here

Subscribe To Our Newsletter

There is always a way