Super Visa for Parents and Grandparents
Parental Sponsorship was closed by Citizenship and Immigration of Canada (CIC) for the time being but now it has been re-opened in 2014. However, there is a cap on this Parental Sponsorship program of five thousand completed applications. This means that once this number of applications is reached, the program will close until the following year. So if you want to sponsor your parents or grandparents, you should do as soon as possible as the cap opens.
If you didn't make it in time to sponsor, you can also apply for the Super Visa.
The Super Visa is a kind of Temporary Resident Visa. When Parental Sponsorship program was closed, Citizenship and Immigration Canada started the Super Visa for Canadian citizens and permanent residents who wish to be able to invite their parents and grandparents.
The Super Visa is only for parents and grandparents and can be valid for up to ten years. Once parents and grandparents receive their Super Visa, they can live in Canada for ten years but they have to renew visa every three.
In order to apply for your parents and grandparents Super Visa, you have to meet certain requirements and these are following:
Your child or grandchild has to be Canadian citizen or permanent resident.
Cannot be inadmissible to Canada
You have to provide a letter which proves that your child or grandchild will financially support you
You have to provide Canadian medical insurance coverage for at least one year
You have to provide valid immigration medical exam
You also have to prove that your child or grandchild meet the requirements of minimum income threshold
Those are the basic requirements for Super Visa. In addition to this, you will need to prove that your stay in Canada is temporary in nature and that you will exit Canada upon the expiry of your authorized period of stay.
If you have further question about Super Visa for parents and grandparents, please contact us we will provide you more information how you can achieve your goals and be united with your loved ones.
Latest Immigrations News
IRCC Improves Super Visa Programs 2022

What this means for parents and grandparents Effective July 4, 2022, parents and grandparents need to apply less to stay more in Canada! On July 7, 2022, Immigration, Refugees, and Citizenship Canada announced that they would be increasing the duration for each entry on a Super Visa beginning [...]

Super Visa for Parents and Grandparents

Parents and grandparents are one of the greatest blessings in life. Wouldn't it be nice if they can visit you in Canada and see all that you have achieved? They can see the beautiful life you have built for yourself and meet your family and friends here in [...]

Super Visa Eligibility for Parent and Grandparents

AM I ELIGIBLE FOR A SUPER VISA? Are you a permanent resident or Canadian citizen? Do you wish your parents or grandparents could come and visit you for long periods of time? Are you confused about what a super visa is? Family is one of our main priorities [...]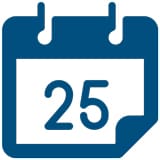 Book a Conslutation
One of our Representatives will
assist you with your matter. Book Now!
Click here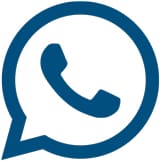 Call us for
more Information
+1-416-477-2545
Toll Free: 1-877-820-7121
Click here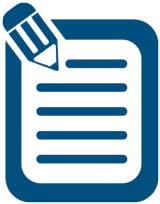 Write Us (Online Form)
Complete our form and one of our
Representatives will contact you.
Click here

Subscribe To Our Newsletter

There is always a way