Super Visa – How You Can Qualify
When coming into Canada most visitors are able to stay for a maximum period of 6 months and if they wish to stay longer they must apply for an extension which will include paying an extra fee. The Super Visa is known as a multi-entry visa that will allow you to re-enter Canada for a period of up to 10 years, renewing the status after 2 years.
In order to be eligible to apply for the Super Visa you must either be the parent OR the grandparent of a Permanent Resident of Canada or a Canadian Citizen. However, you are NOT eligible for a Super Visa if you are a dependant of parents or grandparents.
Steps To Follow When Applying For The Super Visa:
Acquire a representative to ensure that all steps are properly completed for your application if that is the way that you decided you want to go
Pay the appropriate government fees
Submit your application- but remember to always check for any errors before doing so
Complete a medical exam if it is required of you to prove that you are in good health and;
Confirm your invitation from the hosts and ensure that all the plans are set in stone
How Long Is The Super Visa Valid For?
The Super Visa is valid for up to 10 years which allows you to stay in Canada for up to 2 years without having to renew the status of it.
There are several factors that will be considered in order to deem you admissible into Canada. Some of the factors that the Visa Officers will look at are:
You must be a genuine visitor to Canada, who they believe will leave Canada willingly at the end of your visit
They will look at your ties with your home country
Your purpose for the visit
The officers will look at not only your financial situation but your family's as well
The overall economic and political stability of your home country will be taken into consideration
You must be willing to provide any extra documentation that they ask of you
You cannot be considered a risk to Canada
You must be in good health- this is where the medical examination will come into play and;
They will also look at your invitation from your Canadian hosts- which should include the size of their family as well as their income information
If you are a grandparent or parent there may be some additional steps that are required of you. These additional steps will/can include:
Providing a letter that will state your financial support that will be given to you by your child or grandchild- The financial requirements range from; $ 22, 229.00 for a family of one, up to $58, 827.00 for a family of 7
You must prove that you have acquired Canadian medical insurance for at least one year to cover the time that you will be in Canada and;
You must complete the immigration medical exam
If you meet all of these requirements then applying for the Super Visa may be just what you need to do. Applying to come to Canada can be overwhelming and a lot of steps to follow, so if you have any questions or concerns with the application process for a Super Visa feel free to contact us and we will be glad to offer you our services.
Latest Immigrations News
IRCC Improves Super Visa Programs 2022

What this means for parents and grandparents Effective July 4, 2022, parents and grandparents need to apply less to stay more in Canada! On July 7, 2022, Immigration, Refugees, and Citizenship Canada announced that they would be increasing the duration for each entry on a Super Visa beginning [...]

Super Visa for Parents and Grandparents

Parents and grandparents are one of the greatest blessings in life. Wouldn't it be nice if they can visit you in Canada and see all that you have achieved? They can see the beautiful life you have built for yourself and meet your family and friends here in [...]

Super Visa Eligibility for Parent and Grandparents

AM I ELIGIBLE FOR A SUPER VISA? Are you a permanent resident or Canadian citizen? Do you wish your parents or grandparents could come and visit you for long periods of time? Are you confused about what a super visa is? Family is one of our main priorities [...]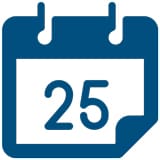 Book a Conslutation
One of our Representatives will
assist you with your matter. Book Now!
Click here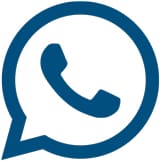 Call us for
more Information
+1-416-477-2545
Toll Free: 1-877-820-7121
Click here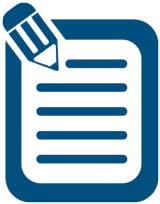 Write Us (Online Form)
Complete our form and one of our
Representatives will contact you.
Click here

Subscribe To Our Newsletter

There is always a way