Temporary Resident Permit Canada DUI
There are various reasons why you might need a Temporary Resident Permit to enter Canada. This could be for reasons of:
Criminality DUI OR DWI
Misrepresentation
Health
Non-compliance
To overcome your inadmissibility, you have probably explored the options available to you, such as, how to apply for rehabilitation, what it means to be rehabilitated, what a record suspension is, and what a temporary resident permit is.
Been Denied Entry to Canada for DUI?
If you are not eligible for rehabilitation or a record suspension was not granted, you can still apply for a Temporary Resident Permit if you have a reason to do so. Your reason must be important enough to outweigh the risks that you present to Canada. Even if you may think that your reason for inadmissibility is insignificant and that you pose no real threat to Canada, your reason must still be justified.
These reasons may be:
For a family emergency
For business reasons
In order to apply, you will first have to see whether you are from a visa-exempt country or not. If you are, you will have to contact the Canadian visa office responsible for your home country or region, and inquire after the procedures you have to take in order to apply for a temporary resident permit.
If you are not from a visa-exempt country, you will be completing a temporary resident visa application along with supporting documents explaining what important reason you have for coming to Canada and why you should be permitted to enter Canada despite your inadmissibility.
In addition to this, like all other temporary visitors to Canada, you must show that you will not be exceeding your stay and will return to your home country at the end of your authorized time. An example to prove that you will leave is a return ticket home.
If you require further information regarding your inadmissibility, the options that are available to you, or you need assistance with the application process, contact Akrami & Associates today. With the aid of our experienced legal professionals, there is always a way.
Latest Immigrations News
Overcoming Inadmissibility to Canada: 3 Different Ways To Follow

Canada receives millions of immigration applications every year. Whether an individual wants to visit Canada to meet his/her family or want to study/work there, they must meet all the eligibility requirements. What if you have a criminal conviction that can trigger inadmissibility to Canada? Well, there are ways [...]

Apply to Continue stay as Temporary Resident Permit Holder

Temporary Resident Permit If you are looking to continue your stay in Canada as a permit holder then you would need to apply for Temporary Resident Permit (TRP). TRP is a document that is granted for persons who are inadmissible to Canada or for individuals that do not [...]

Removal Order from Canada

Authorization to Return to Canada ARC If you have received a removal order from the government of Canada and wishing to return then you may be eligible to apply for Authorization to Return to Canada. Individuals that get removal order can be either due to: Refugee application refused [...]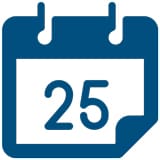 Book a Conslutation
One of our Representatives will
assist you with your matter. Book Now!
Click here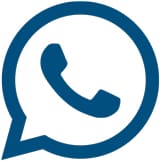 Call us for
more Information
+1-416-477-2545
Toll Free: 1-877-820-7121
Click here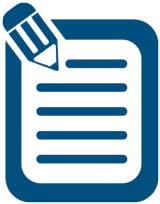 Write Us (Online Form)
Complete our form and one of our
Representatives will contact you.
Click here

Subscribe To Our Newsletter

There is always a way