The difference between an eTA and a Visitor Visa
Traveling to Canada
Are you considering traveling to Canada, but are unsure on whether or not you are eligible to enter? Do you have trouble deciphering between an eTA and a visitor visa and which application would be applicable to you? In this blog, you will be informed about an eTA and whether or not you need an eTA. You will also be informed on the differences between a Visitor Visa and an eTA and how to qualify and meet the requirements of each.
What is an eTA
An eTA (Electronic Travel Authorization) is an entry requirement for those foreign nationals travelling to Canada by air, who are visa-exempt. This entry requirement is valid for up to 5 years or until your current passport expires. Since your eTA is linked electronically to your passport, you will need to get a new eTA once a new passport has been issued. An eTA is not necessary to travel within Canada. It allows those holding one to travel as many times as they want into the country for up to 6 months at a time.
What is a temporary resident visa (TRV)
A temporary resident visa (TRV) or visitor visa, on the other hand, is a document issued by a Canadian Immigration Visa Office outside Canada. Foreign nationals who require a visa in order to enter Canada obtain TRV's. This document shows that the person holding this has satisfied the qualifications and requirements for admission to Canada as a visitor. It can be used for single entry or multiple entry depending on what the applicant applied for. There is a specific amount of authorized time for your stay depending on the reason. For tourists, a six-month period is admitted for time, but can be extended within Canada. Both, TRV and eTA are similar, but very distinct in their own way.
How do I qualify for a Temporary Resident Visa (TRV)
To qualify for a Canadian Visitor visa, you must be able to demonstrate a list of things that are highly important for you, as an applicant, to follow. Firstly, you must agree upon and convince the officer that you will leave Canada at the end of your stay. Many people who have received a temporary resident visa, tend to overstay their visit past their visa's expiration date. Due to the number of unwanted visitors in Canada, officials are required to be more stringent on issues dealing with these types of applications. Another qualification that is necessary to qualify for a Canadian visitor visa is that you must be able to show that you have enough money to support your family in Canada and yourself while on this stay and to return home after your stay time has finished. There must be no intent of working or studying in Canada, if you are applying for a TRV, unless you are authorized to do so. You also must prove that you will not be a risk to the security of Canada in any way, as there should be no criminal record and the applicant must abide the laws. Good health is another condition required to qualify for a TRV. The applicant will need to get medical examinations done, which will later be submitted to the visa office. Finally, you must be able to provide any further documents requested by the officer, to further establish your inadmissibility.
The Difference between an eTA and a visitor visa
For a TRV, officers need you to prove beyond unreasonable doubt that you have strong ties to your home country. You must lay down reasons and support to indicate and establish the idea that you will return to your country once your authorized period for your visit in Canada has ended. Some examples of proof that can strongly justify your ties to your home country would be items such as return tickets, proof of current employment in your home country, property, and family ties. Try to put in as much information as you can into this part of the application to support your case as it will help strengthen your case. You will also need to highlight the main purpose of your stay and the reasons behind the temporary visit to Canada for that specific amount of time, throughout your application.
When looking at the application of an eTA, it is actually quite simple and cheaper in comparison to a visitor visa, and can be done online. The application for an eTA can range from a few minutes to several days, depending on the applicant and/or request. In addition, you will need your passport, email address, and a debit or credit card to complete the following application. A few questions will also need to be answered. After one has obtained an eTA and has arrived at Canada's borders, border service officers will conduct a full check of one's passport and documents. Aside from the formal check, one must be able to convince the border security that they are eligible for entry to Canada. Once approved, your eTA will be valid for up to 5 years.
Contact Akrami and Associates
Throughout this blog, we have discussed the differences between a TRV and visitor visa. The requirements, qualifications, country statuses, and description of both documents were contrasted in hope of further helping you to understand the differences between the two and of which one would better suit you when applying to enter Canada. With a trusted and experienced team of lawyers at Akrami and Associates, we can help you deal with problems related to such documents. Please feel free to contact us at 416-477- 2545 for a consultation. Many of our clients come to us after they have already been refused on their own application. Not to worry, because Akrami & Associates has a wealth of experience in dealing with such matters. Contact us to find out how we can help you! There's always a way! Do not forget to check out our blogs at thevisa.ca and follow our Facebook page for more information.
Latest Immigrations News
Understanding the Validity of Post-Graduation Work Permits

  Embarking on a journey of higher education is not merely about acquiring knowledge; it's also an investment in one's future. For international students in Canada, this investment often comes with the added benefit of being eligible for a Post-Graduation Work Permit (PGWP). This permit serves as a [...]

Credential assessment in Canada: how Akrami & Associates can assist you

  Embarking on a journey to Canada, whether as a skilled worker, student, or professional, is a significant milestone in one's life. The allure of this vast and diverse country, known for its quality of life, educational institutions, and career opportunities, has drawn people from all corners of [...]

Canada's demand for Skilled Workers: the new Express Entry priorities

As businesses across the country actively seek to fill numerous job vacancies, immigration has become a pivotal solution to address this issue. Recognizing this reality, the Canadian government is actively developing an immigration system designed to act as an economic engine. This strategic approach not only strengthens French-speaking [...]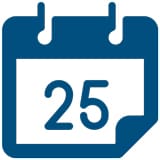 Book a Conslutation
One of our Representatives will
assist you with your matter. Book Now!
Click here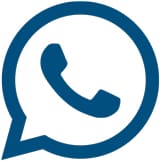 Call us for
more Information
+1-416-477-2545
Toll Free: 1-877-820-7121
Click here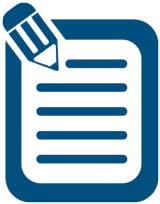 Write Us (Online Form)
Complete our form and one of our
Representatives will contact you.
Click here

Subscribe To Our Newsletter

There is always a way