Tips for a Study Permit Application
Study Permits
Do you want to have the opportunity to study in Canada? Are you unsure of the process and want to learn about it? If you have answered yes to any of these questions don't worry as many students get stuck at this point as well. Obtaining a study permit is a lengthy process with multiple requirements that an applicant must complete.
What is a study permit
A study permit is a physical document that the government of Canada issues which allows foreign nationals to partake in studies at designated learning institutions (DLI) within Canada. One important piece of information when dealing with study permits is that it isn't a visa, and one should apply before one travels to Canada.
How long can you stay in Canada with a study permit
A study permit, most of the time, is valid for the length of your program of study, plus an extra 90 days. The extra time allotted is given to allow you to prepare to leave Canada or apply to extend your stay.
If you are unable to finish your course before your permit expiry date, you must apply to extend your stay in Canada
If you finish your studies early, your permit will start being invalid 90 days after the completion of your studies (regardless of the date printed onto your study permit)

On the date you get the initial notification from your school (such as a letter, email, transcript, etc.); or
When you obtain your degree, diploma or certificate

You are considered to have completed your studies either
If your school asked you to take some courses before they will accept you into the main program (conditional acceptance), the government of Canada will only issue your study permit for the length of those courses. Once you get accepted into a main program, you can apply to extend your study as student from within Canada.
Am I able to go back home while studying
If you plan to leave Canada during a scheduled break (such as winter, or summer holidays and spring break), you may need to show proof that you are enrolled in school when you make your return back into Canada. If you came on:
A visa, you also need to make sure that it is still valid
An electronic travel authorization (eTA), and you leave and return to Canada by air, you must make sure that it is still valid
What are the requirements
A person can study in Canada if:
They are enrolled at a designated learning institution
They can show proof that they have enough money to to pay for

Tuition fees
Living expenses for themselves and people who come to Canada with them
Return transportation for themselves and those that come with them to Canada

They have no criminal record and aren't a risk to the security of Canada; MUST PROVIDE POLICE CERTIFICATE
They have no health problems
They are able to convince an immigration officer that they will return once their studies are completed
How to apply
Before you begin to apply for a study permit there are a few documents that are needed:
A letter of acceptance from designated learning institution (DLI)
A valid travel document or passport
Proof that one can support themselves, as well as any family members that come with them, once in Canada
When you are ready to begin to apply for a study permit three options exist; you can apply outside of Canada, inside of canada, or at the port of entry. Regardless of which options you choose the same documents will be required but the process will be slightly different.
The Aftermath
Once you have submitted your application for a study permit the government of Canada will check to make sure that you have all the necessary documents. If for some reason your document is incomplete, the government of Canada will give you back your application without processing it. The government of Canada may also ask for you to send more information, as well as go to an interview with their officials within their country.
There is a possibility that you would be required to get a medical exam, in which case a visa officer will send you instructions. A medical exam will also cause an additional three months to the processing time of your application. A police certificate will also be required from you as well as any family members, at the age of or over the age of eighteen, who come to Canada with you.
Contact Akrami and Associates
Throughout this blog, the qualifications, requirements, and conditions placed on study permits have been discussed as well as the basis of what a study permit is. If you were one of many applicants who were curious on the steps and requirements of a study permit, we hope that this blog helped you further understand the application process. Although the study permit may seem easy to obtain, it is a long and difficult process. With the help from our representatives at Akrami and Associates, the top immigration law firm of 2017, your immigration matters can be handled and managed in no time. With our trusted and experienced team of lawyers at Akrami and Associates, we can help you deal with any problems related to such permits or other cases related to your diverse immigration matters. You can trust our team of professionals in assuring that your legal immigration issues get done and is handled with care. Many of our clients come to us after they have already been refused on their own application. Not to worry, because Akrami & Associates has a wealth of experience in dealing with such matters. If you have any questions or personal inquiries that you would like to inquire about, please feel free to contact us at 416-477- 2545 to book a consultation. Contact us to find out how we can help you! There's always a way! Do not forget to check out our blogs at thevisa.ca and follow our Facebook page for more information.
Latest Immigrations News
Immigration options for healthcare professionals in Canada

Akrami & Associates | Careers Canada's healthcare system is renowned for its quality and accessibility, and this reputation has led to an increasing demand for skilled healthcare workers. The aging population and the ongoing need for healthcare services have created numerous opportunities for individuals in the healthcare field. [...]

Understanding the relevant experience requirement for Self-Employed Immigration

In the realm of immigration, the criteria for eligibility can be intricate and multifaceted. For those aspiring to move to Canada as self-employed individuals, understanding the relevant experience requirement is crucial. This requirement is especially pertinent for individuals who have taken part in cultural activities or athletics at [...]

Breaking News: IRCC Announces Exciting Changes to Parent and Grandparent Program

Canada places a strong emphasis on family reunification within its immigration system, aiming to assist Canadian citizens and permanent residents in bringing their loved ones to join them in Canada. A pivotal component of this effort is the Parents and Grandparents Program, which continues to thrive. Immigration, Refugees, [...]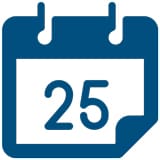 Book a Conslutation
One of our Representatives will
assist you with your matter. Book Now!
Click here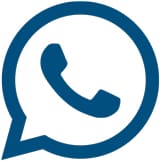 Call us for
more Information
+1-416-477-2545
Toll Free: 1-877-820-7121
Click here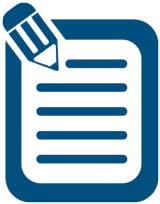 Write Us (Online Form)
Complete our form and one of our
Representatives will contact you.
Click here

Subscribe To Our Newsletter

There is always a way