Traveling to Canada with an Electronic Travel Authorization (eTA)
Preparing for your Trip to Canada
If you are a foreign national who is about to come to Canada, you may be aware of the fact that you need to prepare some documents prior to your arrival. You may come up with the question "Do I need a visa? " Well, this question can be answered depending on your country of origin. You will be subject to certain requirements before you are permitted to enter the country. In this article you will learn about information on the documents all travellers need to travel to Canada, to help you understand the things you will need to take care of, depending on your circumstance.
Comparing a Visitor's Visa with an Electronic Travel Authorization (eTA)
An electronic travel authorization (eTA) is a document which is electronically linked to your passport, stating that you are permitted to board a flight to Canada. At this point, you may be wondering about the difference between an eTA and a visitor's visa. They are fairly similar. The only difference is that, an eTA is only needed from individuals coming from a visa-exempt country because they are travelling by plane. Also, the expiry periods are different. A visitor's visa is only valid for approximately six months, whereas an eTA is valid for 5 years from the date of issue, or until your passport expires. With an eTA, you are permitted to exit and re-enter the country as many times as you would like, within the time your eTA is valid. Again, you can only stay for 6 months at a time.
Who Needs an eTA
Anyone who wishes to come to Canada by plane from a visa exempt country, in which citizens do not need a visitor's visa to come to Canada, needs an electronic travel authorization. The process of applying for an eTA is much simpler than applying for a visitor's visa. Therefore, you need to make sure you come from a visa-exempt country, and you do not spend extra time and money on the application of a visitor's visa. If you come from one of the following countries, then that means you are from a visa-exempt country.
Andorra
Australia
Austria
Bahamas
Barbados
Belgium
British citizen
British National (Overseas)
British overseas citizen (re-admissible to the United Kingdom)
British overseas territory citizen with citizenship through birth, descent, naturalization or registration in one of the British overseas territories of: Anguilla, Bermuda, British Virgin Islands, Cayman Islands, Falkland Islands (Malvinas), Gibraltar, Montserrat, Pitcairn Island, Saint Helena, Turks and Caicos Islands
British Subject with a right of abode in the United Kingdom
Brunei Darussalam
Bulgaria
Chile
Croatia
Cyprus
Czech Republic
Denmark
Estonia
Finland
France
Germany
Greece
Hong Kong Special Administrative Region of the People's Republic of China, must have a passport issued by Hong Kong SAR.
Hungary
Iceland
Ireland
Israel, must have a national Israeli passport
Italy
Japan
Republic of Korea
Latvia
Liechtenstein
Lithuania
Luxembourg
Malta
Mexico
Monaco
Netherlands
New Zealand
Norway
Papua New Guinea
Poland
Portugal
Romania (electronic passport holders only)
Samoa
San Marino
Singapore
Slovakia
Slovenia
Solomon Islands
Spain
Sweden
Switzerland
Taiwan, must have an ordinary passport issued by the Ministry of Foreign Affairs in Taiwan that includes the personal identification number
United Arab Emirates
United States, lawful permanent resident of
Vatican City State, must have a passport or travel document issued by the Vatican.
Citizens of the United States, not permanent residents, are the only group which is exempt from the eTA requirement when travelling to Canada.
Please note, if you are from a visa-exempt country and are entering Canada by land or sea, you do not need an eTA. You only need a valid travel document.
Being from a visa-exempt country does not guarantee you access into Canada. Canadian border service agents have complete authority to deny you entry into Canada for various reasons.
Applying for an Electronic Travel Authorization
Applying for an electronic travel authorization is not difficult. Generally, you can receive an approved eTA in your email just minutes after you apply for one. Also, the fee is only $7. Despite the fact that eTA applications are not complicated, it is still important to keep in mind that an immigration officer has the authorization to request more information from you. As a result, it is extremely crucial for you to fully understand your intentions while you are in Canada. it is also recommended that you apply for an eTA prior to booking your flight.
How to Extend My Stay in Canada With an eTA
Generally, travelers who enter Canada are permitted to stay for up to 6 months at a time, without needing to leave or apply for permission to stay longer. If you wish to stay for longer than 6 months, both visa-exempt and non-visa exempt travellers must apply for a temporary resident visa. You must submit an application to extend your stay before the 6 month period which you are permitted to stay in Canada is over. If you apply before your 6-month period ends, you are permitted to wait for a decision from the CIC. While the application is being processed, you are legally permitted to stay in Canada on implied status. You may continue to stay in Canada if you application is approved. On the other hand, you must leave the country immediately if your application is denied.
Contact Akrami and Associates
Electronic travel authorization application is not as difficult as you think. With proper guidance, you may travel to Canada with ease. Akrami & Associates work and have experience with many different immigration issues. We have helped many of our clients to obtain Electronic travel authorization to come to Canada. Please feel free to contact Akrami & Associates at 416-477-2545 for more information, or if you would like to book a consultation with an immigration professional for more advise.
With Akrami & Associates, there is always a way!
Latest Immigrations News
Understanding the Validity of Post-Graduation Work Permits

  Embarking on a journey of higher education is not merely about acquiring knowledge; it's also an investment in one's future. For international students in Canada, this investment often comes with the added benefit of being eligible for a Post-Graduation Work Permit (PGWP). This permit serves as a [...]

Credential assessment in Canada: how Akrami & Associates can assist you

  Embarking on a journey to Canada, whether as a skilled worker, student, or professional, is a significant milestone in one's life. The allure of this vast and diverse country, known for its quality of life, educational institutions, and career opportunities, has drawn people from all corners of [...]

Canada's demand for Skilled Workers: the new Express Entry priorities

As businesses across the country actively seek to fill numerous job vacancies, immigration has become a pivotal solution to address this issue. Recognizing this reality, the Canadian government is actively developing an immigration system designed to act as an economic engine. This strategic approach not only strengthens French-speaking [...]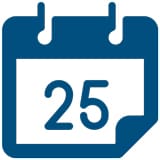 Book a Conslutation
One of our Representatives will
assist you with your matter. Book Now!
Click here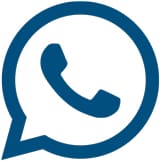 Call us for
more Information
+1-416-477-2545
Toll Free: 1-877-820-7121
Click here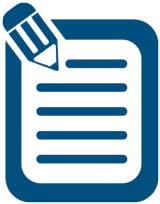 Write Us (Online Form)
Complete our form and one of our
Representatives will contact you.
Click here

Subscribe To Our Newsletter

There is always a way