Testimonials
Matter:
Temporary Resident Permit
The client had married his wife abroad and had made multiple unsuccessful attempts at acquiring a temporary resident visa for her to allow her to visit Canada. They had submitted a spousal sponsorship already but processing times were taking forever and they hadn't seen each other in over 8 months.
Issues:
Applicant comes from a country experiencing civil unrest and her temporary resident visa had been denied as the officer felt she lacked sufficient ties to her home country and once in Canada would not return to her home country.
How the Firm helped:
The Firm assessed the applicant for the uniqueness of her matter and determined the best way to demonstrate ties to her home country. We guided her with the proper documentation to demonstrate and how to go about collecting them. Once the documents were collected, the Firm wrote a strong submission letter outlining the legality and how she qualified for a successful temporary resident visa.
Result:
The consulate abroad processed the application within under a month and the applicant was provided a valid multiple entry travel document for one year. Eleven months more than what was requested.
Testimonial:
"We can't believe this. You helped us so much, there are no words. We tried too many times and lost much hope. Thank you for all you have done. We would not be together without you. Thank you with all our heart."
Matter:
Sponsorship application for permanent Residence
The applicant's father is a permanent resident of Canada but his children are not. The sponsor, for business purposes, was not currently in Canada. The applicant, his son, was in Canada on a study permit. His father wished to sponsor his son for permanent residence.
Issues Encountered:
After submitting the application, an immigration officer returned the application because she was unsatisfied that the applicants father intended to residing in Canada and therefore could not take on the sponsorship agreement and undertaking for his son.
How the Firm Helped:
We got in touch with the applicant's father and determined his intention to reside in Canada. We acquired documentary proof from his father of his intent to return to Canada and re-submitted the application with further arguments.
Result:
Within a month of submitting the new information the applicant received his permanent residence in Canada.
Testimonial:
This is very amazing. I was so worried that I would not be allowed to stay. Thank you for not giving up on us and thank you for helping me get my permanent resident status. Now I can continue with my life and studies in Canada!
Matter:
Intra Company Transferee
A U.S. based company wanted to send an employee to their Canada based operation with the intent of training and overseeing development there.
Issues Faced:
The company had previously been refused at the border as they did not provide the appropriate documentation and simply assumed there would be no issues coming into Canada. They came to the firm after being denied entry.
How the Firm Helped:
We assessed the relationship between the foreign and domestic company, ensured the qualifications of the applicant and prepared a package for which he could travel with including all the necessary documents, forms and legal arguments.
Result:
The applicant was allowed to enter Canada and was approved for a work permit on the spot.
Testimonial:
Truly spectacular! You got us out of a bit of a jam and helped us get going on your end of the border. I can't say enough good things about you guys, thanks to everyone involved!
Matter:
Super Visa Application
The applicant's son is a permanent resident of Canada and recently had a new born child with his wife. His mother, who resides in India, has not been able to visit nor meet her grandchild. They had made two previous failed attempts at a temporary resident permit.
Issues Faced:
The officer was not satisfied that the applicant had sufficient ties to her home country nor the appropriate finances to take care of herself while in Canada. Lastly, the officer did not wish to provide the amount of time requested for the visitor visa.
How the Firm helped:
We helped the applicant, through working with her son, compile the proper documentation to show ties to her home country. We also assister the applicant's son with providing documentation on his end that would assist in the application. Further, we recommended and submitted a super visa as oppose to a visitor visa.
Result:
The applicant was successful in obtaining a Super Visa that was valid for up to five years.
Testimonial:
On behalf of myself, my mother and my entire family, we wish to thank you deeply for all your efforts. We never expected this process to be so complex and difficult nor did we ever imagine you could help us in this way. My mother is now playing with my son in the other room and I have your Firm to thank.
Matter:
Permanent Resident status had expired
Archives permanent resident status had expired while he was abroad and he was not able to re-enter Canada with this expired permanent resident card. He attempted, on his own, to obtain a temporary resident visa in order to enter Canada. The concert the device and that he would have to refocus permanent resident status in order to obtain the tempers and visa in order to enter Canada.
Issues faced:
Though the client's PR status is still valid, without a valid permanent resident card, he was unable to board a plane to Canada. He was very eager to return home as his daughter had given birth to a baby boy and he wish to be with his family and meet his grandson. He was willing to renounce his permanent resident status Canada if only to be able to see his grandson for a little while they have to wait four years until it was possible.
How the firm helped:
We advise a client that I would not be prudent to renounce his permanent resident status as acquiring it is much more difficult and with far more than temporary status in Canada. If he was to revoke his permanent resident status, it would also be potentially more difficult to acquired again in the future. For this reason we assisted our client and directed him toward a travel document which is a viable solution to this problem.
Result:
Based on the fact that he messes residency obligation, we're able to obtain a travel document within a relatively short amount of time. This travel document in lieu of a valid permanent resident card allow your client to board a plane and enter Canada. Now that he is in Canada again, he is able to follow through with renewing his permanent resident card also having the opportunity to get to know his grandson.
Testimonial:
For all my family and me, bless you for all your hard work. I don't know what could've happened without you. Now I am able to live life happy with my grandson and enjoy this country which I have called home. I will tell everyone about all your kindness thank you.
Matter:
Bridging Work Permit
Bridging Work Permit – Client had applied for the Canadian Experience Class application however his current work permit was about to expire.
Issues Faced:
The client didn't know what to do because of the elongated processing times of the Canadian Experience Class application and wasn't sure if applying for another work permit with this application currently in process was the right thing to do.
How the Firm Helped:
The Firm determined that a bridging work permit was in order. This is a work permit for people in such situations who are in between applications. The Firm also recommended that we take over the Canadian Experience Class application to ensure that everything was in order for this application as well.
Result:
After reviewing the Canadian Experience class already submitted, we updated documentation in anticipation of the immigration officer's needs as well as corrected some information provided that the client was unaware of in terms of regulations. We also submitted a bridging work permit application just in time to allow him to continue working on implied status. Thankfully, he came to us in time so that we could assist him in this way, otherwise he would have lost the ability to work in Canada had he come later.
Testimonial:
I can't believe all the ins and outs and minute details of these applications. They can be very deceiving, I had no idea I was able to continue working and thought I would have to back my bags and wait in the UK. Im just grateful I called when I did, can't thank you enough! Cheers!
Latest Immigrations News
Akrami and Associates Immigration Law Firm

Welcome to Akrami and Associates. We are here to help you with your immigration needs. If you are undecided about what to do with your immigration situation, call to arrange a telephone consultation or in-person meeting with one of our team of immigration professionals. We will review the [...]

Results

Akrami & Associates has helped thousands of people immigrate to Canada over the years. Here are some of their stories and situations. Permanent Resident Seeks Reunification with Family Abroad [widgetkit id=58] Bridging Work Permit Kept Client Working in Canada [widgetkit id=59] Successful Labour Market Opinion helps Foreign Worker Obtain [...]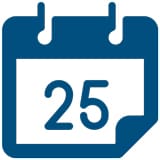 Book a Conslutation
One of our Representatives will
assist you with your matter. Book Now!
Click here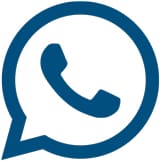 Call us for
more Information
+1-416-477-2545
Toll Free: 1-877-820-7121
Click here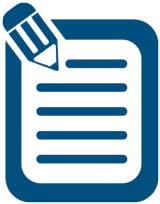 Write Us (Online Form)
Complete our form and one of our
Representatives will contact you.
Click here

Subscribe To Our Newsletter

There is always a way