Understanding the Validity of Post-Graduation Work Permits
Embarking on a journey of higher education is not merely about acquiring knowledge; it's also an investment in one's future. For international students in Canada, this investment often comes with the added benefit of being eligible for a Post-Graduation Work Permit (PGWP). This permit serves as a bridge between academic life and the professional world, allowing students to gain valuable work experience in Canada. 
However, the duration of your PGWP's validity is closely tied to your study program's length. In this comprehensive guide, we will delve into the intricacies of PGWP validity and help you understand how long this permit remains in effect based on your specific circumstances.
Program Duration Matters 
The first and most crucial factor that determines the validity of your PGWP is the length of your study program. To simplify things, we can categorize study programs into three main groups:
1. Programs Less Than 8 Months:
If your study program falls into this category, you will not be eligible for a PGWP. The Immigration, Refugees, and Citizenship Canada (IRCC) stipulates that only programs with a duration of at least 8 months are eligible for this work permit.
2. Programs At Least 8 Months but Less Than 2 Years:
For students who have completed a program that spans at least 8 months but is less than 2 years, the PGWP's validity will typically match the program's duration. This means that if you finished an 8-month program, your work permit will be issued for 8 months. Similarly, if your program lasted 1 year, your PGWP will be valid for 1 year.
3. Programs of 2 Years or More:
Students who successfully complete a program that is 2 years or longer are eligible for a PGWP that can be valid for up to 3 years. The specific duration will depend on the length of the program.
Completing Multiple Programs
Some students opt to pursue multiple study programs, either concurrently or consecutively. In such cases, the validity of your PGWP may be influenced by the combination of these programs. If you complete more than one program, you may be eligible for a PGWP with a duration that considers the cumulative length of these programs.
Navigating PGWP Validity: A Summary

It's important to remember that the validity of your PGWP is determined at the time of issuance. Ensuring that you meet the eligibility criteria and submit a complete application is crucial for securing a PGWP that aligns with your study program. Additionally, staying informed about the latest updates from IRCC is essential, as immigration policies can change.
In conclusion, the Post-Graduation Work Permit is a valuable opportunity for international students in Canada to gain Canadian work experience after completing their studies. Understanding the factors that influence its validity, especially the duration of your study program, is essential for making the most of this transition from academia to the professional world. Whether you plan to embark on a shorter program or commit to a comprehensive 2-year journey, knowing the rules of the game will empower you to make informed decisions about your future in Canada.
If you're ready to embark on your PGWP journey, don't hesitate to reach out to Akrami & Associates. Our team of experts is here to provide tailored assistance, review your case, and guide you toward the best possible outcome. Your dreams of studying and working in Canada are within reach, and we are here to help you turn them into reality. Contact us today and take the first step toward a prosperous future in Canada.
Studies Outside Canada: The Online Conundrum
One common scenario that international students may encounter is enrolling in a program offered by a Canadian institution but completing the studies online from their home country. This raises a pertinent question: Do these online courses contribute toward PGWP eligibility? The short answer is no. In general, online or distance learning programs pursued outside Canada are not considered eligible for a PGWP. To be eligible for a PGWP, you must have completed your study program in Canada.
Studies in Canada: The PGWP Eligibility Advantage
For students who choose to pursue their studies in Canada, the eligibility criteria for a PGWP are more favorable. In this case, you can include both in-class and online studies as long as you meet the following conditions:
You have completed a program of study that is at least 8 months in duration.
You have maintained full-time student status during each academic session of your program, except during regularly scheduled breaks.
These conditions provide the flexibility to incorporate online courses into your studies while still remaining eligible for a PGWP.
Hybrid Programs and PGWP Eligibility
The dynamic nature of education has led to the emergence of hybrid programs, which blend in-class and online components. Fortunately, hybrid programs that are completed in Canada remain eligible for a PGWP. As long as the program meets the duration and full-time study criteria mentioned earlier, you can confidently pursue a mix of in-class and online courses while safeguarding your PGWP eligibility.
Why Choose Akrami & Associates?
Akrami & Associates is a renowned immigration consulting firm with a sterling track record in handling PGWP applications. With a wealth of experience, our team has assisted countless international students in navigating the intricacies of the PGWP application process. We understand the unique challenges that students face during this critical phase of their journey, and we are committed to offering unwavering support.
Expert Guidance and Application Assistance
Our expertise lies in providing expert guidance and comprehensive assistance throughout the PGWP application process. Here's how we can help you:
Application Drafting: Crafting a well-structured and complete PGWP application is essential for success. Our experienced consultants will guide you in preparing a compelling application that aligns with all requirements.
Document Compilation: We understand the significance of proper document preparation. Our team will assist you in compiling all necessary documents, ensuring that your application is thorough and meets all criteria.
Increased Acceptance Odds: A meticulously prepared application increases your chances of acceptance. We work diligently to optimize your application, saving you time and potential hassles.
Review and Evaluation: Before submitting your application, our experts will conduct a thorough review and evaluation. This step ensures that your application is error-free and poised for success.
Latest Immigrations News
Credential assessment in Canada: how Akrami & Associates can assist you

  Embarking on a journey to Canada, whether as a skilled worker, student, or professional, is a significant milestone in one's life. The allure of this vast and diverse country, known for its quality of life, educational institutions, and career opportunities, has drawn people from all corners of [...]

Canada's demand for Skilled Workers: the new Express Entry priorities

As businesses across the country actively seek to fill numerous job vacancies, immigration has become a pivotal solution to address this issue. Recognizing this reality, the Canadian government is actively developing an immigration system designed to act as an economic engine. This strategic approach not only strengthens French-speaking [...]

Navigating the sponsorship appeal process in Canadian immigration

  When it comes to the pursuit of dreams and reunification with loved ones, immigration often stands as the gateway to a new life. Canada, with its diverse opportunities and thriving communities, is a destination many aspire to call home. For those who have taken on the role [...]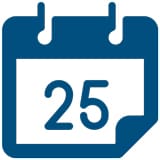 Book a Conslutation
One of our Representatives will
assist you with your matter. Book Now!
Click here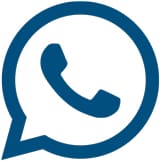 Call us for
more Information
+1-416-477-2545
Toll Free: 1-877-820-7121
Click here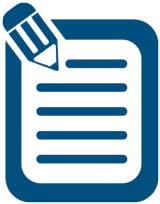 Write Us (Online Form)
Complete our form and one of our
Representatives will contact you.
Click here

Subscribe To Our Newsletter

There is always a way