Visitor Visa Temporary Resident Visa TRV
Canadian Visitor Visa Temporary Resident Visa (TRV)
Canada attracts people around the world for its many reasons for visiting purposes. In order to obtain visitor visa you must get temporary resident permit (TRV) which similar visitor visa. What most people don't know is that getting TRV could get difficult. In order to be eligible applicant you have to satisfy Canadian Visa officers at your Canadian Consulates or Embassies that you are suitable candidates for the Visa. What Visa Officers are required to consider in making decisions whether to grant or deny your applications could be the following:
Will you return your home country after your visit to Canada is complete?
Whether you have sufficient ties to their home country as grounds for leaving Canada on time.
Will you have sufficient funds to support themselves during their visit to Canada?
Will you have a place to stay in Canada during their visit?
The intended duration of your visit.
Did you have visited Canada in the past?
Each of these above factors are carefully evaluated by visa officer before making a decision. Therefore you as an applicant who tends to be successful with their Canadian visitor visa applications include documentation and information that shows how and why you are eligible under these factors. Information such as ties to your home country such as family, employment, savings etc. are often important in determining the outcome of a visa application. Generally, a well-documented, carefully prepared application has a much better chance of success than a application with minimum information assembled one.
It's very essential for you to understand that obtaining Visitor Visa (TRV) in not the final process until you reach Canadian port of entry. There have been instances where foreign national on TRV has been denied entry to Canada because the officer reported he or she is inadmissible. So, you have to be clear about what you say to the officer and truth of the matter of your visiting.
Latest Immigrations News
Canadian Visitor Visa Refusal

Visitor visa applications are not easily approved by Immigration Canada. They are one of the most complicated and difficult applications to get approved. There are many significant reasons why a visitor visa may be refused. This blog will explain the most common reasons for refusal and how you [...]

How to Extend my Visitor Visa to Canada

Visitors Visa Extension Foreign individuals travel to Canada for different reasons these can include: A leisurely trip with or without family Visiting family or friends Continuing studies Canada Or working on temporary basis As a foreign individual you are only allowed to stay in Canada for a certain [...]

Do I need Visitor Visa to travel to Canada

Who is consider a Visitor to Canada Visitor are basically the persons who are the willing or have a desire to visit and explore the beautiful land of Canada. Visitors considered as persons who are not Canadian citizens or permanent residents of Canada, and are legally authorized to [...]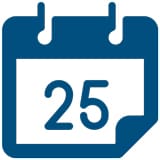 Book a Conslutation
One of our Representatives will
assist you with your matter. Book Now!
Click here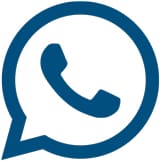 Call us for
more Information
+1-416-477-2545
Toll Free: 1-877-820-7121
Click here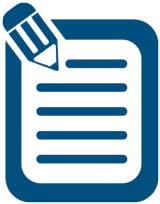 Write Us (Online Form)
Complete our form and one of our
Representatives will contact you.
Click here

Subscribe To Our Newsletter

There is always a way