10 Things to Know About Being a Sponsor
When considering sponsoring your loved one there are several factors that you need to consider or keep in mind that every sponsor should be aware. Though this list is not finite, as there are many such factors to keep in mind, we have established that these are among the most important topics. We, at Akrami & Associates, are determined to provide you with quality and sound legal advice in a manner that is comprehendible to all. If you are concerned with your eligibility to sponsor, contact us and one of your extremely knowledgeable Immigration Practitioners would be happy to assist you further.
Ten Facts:
1. As a sponsor you must agree to a financial undertaking. This means that you will become financial responsible for the sponsored person for a pre-set amount of time. For a dependent child it is 10 years or when they turn 25, whatever happens first. For a spouse or partner, this financial undertaking is for 3 years.
2. The financial undertaking that you must agree to is for the duration of time and not contingent on whether or not you actually remain with your spouse or partner. This means that once you have sponsored your spouse or partner and they have arrived in Canada, even if you decide to separate, you will still be required to be financially responsible for this person. For example, you are separated from your sponsored spouse after 2 years of living together and your spouse obtains social assistance. You will be responsible to repay these funds to the Government.
3. In an effort to crack down on Marriages of Convenience, as of October 25, 2012 – the sponsor and sponsored person must live together in a legitimate relationship for two years from the day the sponsored person received their permanent resident status. This rule applies under specific circumstances and may not be applicable to all.
4. You may not be considered to be eligible to sponsor if you have committed a crime or even attempted or threatened to commit any such offense (depending on the type of offense, when it occurred etc. )
5. If you, as the sponsor, have been previously sponsored by a spouse or common law partner, and have thus obtained your permanent resident status – a five year bar applies before you are able to sponsor another spouse or common law partner. This bar also lasts even if you have obtained your citizenship within this time frame.
6. There also currently exists a sponsorship bar for violent crimes against certain relatives. If you have been convicted of a crime against a relative that is considered valid for the purposes of this bar, you are ineligible to sponsor. Members of this list considered to be relatives, but not limited to, are partners and spouses (current or otherwise), children, parents or grandparents and even your child's spouse, partner or children etc. the list goes on. Contact us for more details should this apply to you.
7. When you complete the application you will also be completing an undertaking, which is essentially your promise, to provide not only financial support but also other basic requirements such as food, clothing, utilities, shelter, fuel and other such basic necessities as per the living standard in Canada. This also includes other health care not included in public healthcare such as eye and dental care.
8. If you are sponsoring your common law partner, you will also need to demonstrate that you are not only in a genuine relationship but that you have cohabitated for at least one year. You can do this by submitting certain kinds of joint documentation.
9. If you are in a conjugal relationship and intend to sponsor, you must consider that there must be a significant amount of attachment between you and your partner beyond a physical relationship. You must also demonstrate you have been in a legitimate relationship for at least one year where marriage or cohabitation has not been possible due to circumstances beyond your control. Simply residing in different countries is not sufficient.
10. If you are sponsoring your parent, this category is promised to reopen in January of 2014. There have been proposed changes to the previous requirements, such as now needing to meet a low income cut off. This is determined based on the size of your current family, plus the sponsored applicants versus what your household income is. Depending on the size of all those considered, you will need to have a household income of a certain amount in order to qualify.
Contact Us
For further information with respect to your Canadian immigration, we invite you to contact our experienced immigration representatives. 
Latest Immigrations News
Family Class Sponsorship

The Family Class Sponsorship application is available if you are a Canadian citizen or a permanent resident living in Canada, and you want to sponsor close family members living abroad, including: Spousal Sponsorship: If you are a Permanent Resident of Canada or a Canadian citizen, you are eligible [...]

Family Class Sponsorship Calculating Required Income

The total number of persons determines the amount of income required to sponsor and determines which LICO to use. Sponsors should count: Themselves, and any family members to whom they provide support, The persons they are now sponsoring, including all family members of the sponsored person, whether these [...]

Family Class Sponsorship The Financial Test

The financial test is needed to prove that sponsors can support their relatives for the period of the undertaking. Sponsors in Quebec are subject to that province's financial criteria. Sponsors must show they have the minimum necessary income (LICO) to support the sponsored persons as well as their [...]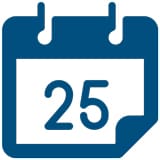 Book a Conslutation
One of our Representatives will
assist you with your matter. Book Now!
Click here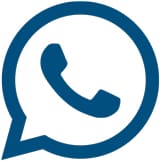 Call us for
more Information
+1-416-477-2545
Toll Free: 1-877-820-7121
Click here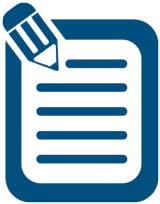 Write Us (Online Form)
Complete our form and one of our
Representatives will contact you.
Click here

Subscribe To Our Newsletter

There is always a way