Family Class Sponsorship The Financial Test
The financial test is needed to prove that sponsors can support their relatives for the period of the undertaking. Sponsors in Quebec are subject to that province's financial criteria.
Sponsors must show they have the minimum necessary income (LICO) to support the sponsored persons as well as their family members in Canada or those already sponsored.
The Sponsor:
Complete the Financial Evaluation form listing all income,
May include a spouse's or common-law partner's income to meet minimum necessary income,
Provide evidence of financial resources,
Provide evidence of social assistance payments received.
Evidence of Income is:
Notice of Assessment from the Canada Revenue Agency for the most recent year or the "Option C printout" , OR
Other proof of income for the 12 months preceding the application if, for example, the sponsor cannot provide a Notice of Assessment/"Option C printout" or their income on the Notice of Assessment is insufficient.
Income for the Purpose of Sponsorship:
Is the amount shown as total income on line 150 of Notice of Assessment. It does not include provincial or federal benefits and social assistance payments, Employment Insurance benefits or guaranteed income supplement.
Financial resources must originate from Canadian sources.
Co-Signer:
Combined incomes of the sponsor and the co-signer,
Include all undertakings signed or co-signed when considering family size for the purpose of LICO,
include previously sponsored relatives of the sponsor's spouse in the calculation of the minimum necessary income (LICO) if your spouse is co-signing,
Ensure the co-signer has completed and signed the required sections of the sponsorship application, undertaking, agreement and financial evaluation.
 Contact Us
For further information with respect to your Canadian immigration, we invite you to contact our experienced immigration representatives. 
Latest Immigrations News
Family Class Sponsorship

The Family Class Sponsorship application is available if you are a Canadian citizen or a permanent resident living in Canada, and you want to sponsor close family members living abroad, including: Spousal Sponsorship: If you are a Permanent Resident of Canada or a Canadian citizen, you are eligible [...]

Family Class Sponsorship Calculating Required Income

The total number of persons determines the amount of income required to sponsor and determines which LICO to use. Sponsors should count: Themselves, and any family members to whom they provide support, The persons they are now sponsoring, including all family members of the sponsored person, whether these [...]

Family Class Sponsorship Document Guidelines

Sponsoring your spouse or Common Law Partner abroad should be an exciting experience. Often enough, this joyous occasion can easily turn into a stressful one if you are struggling with your application. At Akrami and Associates, we pride ourselves at putting the needs of our clients first. Let [...]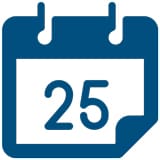 Book a Conslutation
One of our Representatives will
assist you with your matter. Book Now!
Click here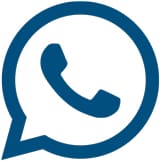 Call us for
more Information
+1-416-477-2545
Toll Free: 1-877-820-7121
Click here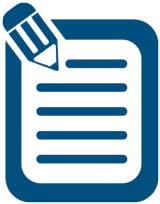 Write Us (Online Form)
Complete our form and one of our
Representatives will contact you.
Click here

Subscribe To Our Newsletter

There is always a way