Family Class Sponsorship Document Guidelines
Sponsoring your spouse or Common Law Partner abroad should be an exciting experience. Often enough, this joyous occasion can easily turn into a stressful one if you are struggling with your application. At Akrami and Associates, we pride ourselves at putting the needs of our clients first. Let us take that stress of your shoulders so you can focus on the momentous occasion of being reunited with your loved one.
Below you will find a synopsis of what documents you should be gathering when sponsoring your spouse or common law partner. Hopefully, these guidelines will help to lighten your load.
The application forms you will need can be found on the Citizenship and Immigration Canada website. Make sure you find the appropriate forms via their channels, many of them look and are titled similarly and, but for tiny differences in the forms themselves, are different. Once you think you have the right forms, make sure they are the most current ones. If you do not submit the right forms or submit out dated ones, your application will be returned.
Aside from the application forms, you will need to submit:
Travel Documents and Passports for sponsor and applicant

These are your identity documents. This will allow CIC to confirm your and your spouse's identity as well as confirm where the application will be processed.
Sponsor – Option C Printout

This is a taxation document that you will need to acquire from the Canadian Revenue Agency if you have not already received one. You should provide your most recent printout
Sponsor – Proof of Employment

Part of sponsoring is demonstrating that you are financially capable of supporting the applicant. Though these is no official financial requirements when sponsoring your spouse or Common Law Partner this does not mean your current financial situation will not be taken into consideration.
Identity and Civil Status Documents for sponsor and applicant

If the sponsor was born in Canada, along with their passport, they should also provide their birth certificate. The same applies to the applicant. You should also submit your marriage certificate, if applicable. If you do not have one as of yet, you can provide your solemnization of marriage or other documentary proof until you can provide the actual document.
Dependant information, if applicable

If either the sponsor or applicant has dependants, their information should also be included. Documents like their passport and birth certificate should be included.
Applicant – Police Certificates and Clearances

The person being sponsored will also need to submit a police background check from their country of origin and any country they have resided in past 6 months since the age of 18. You will need to contact the police authorities directly on how to obtain this as each authority has its own procedure.
Photos Meeting Specifications
The applicant and any dependents being sponsored will need to submit photos meeting the requirement of CIC. This information can be found on the CIC website. Be sure your photos meet the specifications exactly or you may risk having your application returned or at least cause delay in processing.
Applicant – Proof of Medical Exam completed by a Panel Physician

Sponsored persons and their dependants will need to undergo medical examinations conducted by a designated panel physician. A panel physician is a physician designated by CIC to perform these tests.
Proof of relationship for applicant and sponsor

Here is where you will provide relevant supporting documents such as love letters, email correspondence, gift receipts etc. to help show that you are in a legitimate relationship. Proving the genuineness of your relationship is key to the success of your application.
Latest Immigrations News
Family Class Sponsorship

The Family Class Sponsorship application is available if you are a Canadian citizen or a permanent resident living in Canada, and you want to sponsor close family members living abroad, including: Spousal Sponsorship: If you are a Permanent Resident of Canada or a Canadian citizen, you are eligible [...]

Family Class Sponsorship Calculating Required Income

The total number of persons determines the amount of income required to sponsor and determines which LICO to use. Sponsors should count: Themselves, and any family members to whom they provide support, The persons they are now sponsoring, including all family members of the sponsored person, whether these [...]

Family Class Sponsorship The Financial Test

The financial test is needed to prove that sponsors can support their relatives for the period of the undertaking. Sponsors in Quebec are subject to that province's financial criteria. Sponsors must show they have the minimum necessary income (LICO) to support the sponsored persons as well as their [...]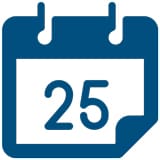 Book a Conslutation
One of our Representatives will
assist you with your matter. Book Now!
Click here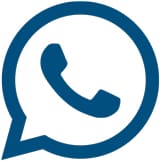 Call us for
more Information
+1-416-477-2545
Toll Free: 1-877-820-7121
Click here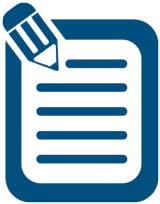 Write Us (Online Form)
Complete our form and one of our
Representatives will contact you.
Click here

Subscribe To Our Newsletter

There is always a way